A modified DMC-12 built by Risky Business that may rile up the purist DeLorean enthusiast.
---
The DeLorean DMC-12 is a car that you don't see modified often, if at all. This is likely due to its iconic status as the 88-mph time plutonium-powered time machine from the 1985 movie Back To The Future, and enthusiasts tend to leave to leave the car factory to let those waves of '80s nostalgia crash over anyone who sees it. From the brushed stainless steel exterior to the gull-wing doors, the car already exudes retro greatness. Plus, the DeLorean DMC-12, the only model ever offered from the company, has established a cult following full of purists not so keen on any sort of modifications. But lucky for us car enthusiasts, end possibilities exist for anyone to modify any car however they please, even a DeLorean. We stumbled across this rad wide-body DeLorean built by Risky Business Co Ltd that is anything but conventional.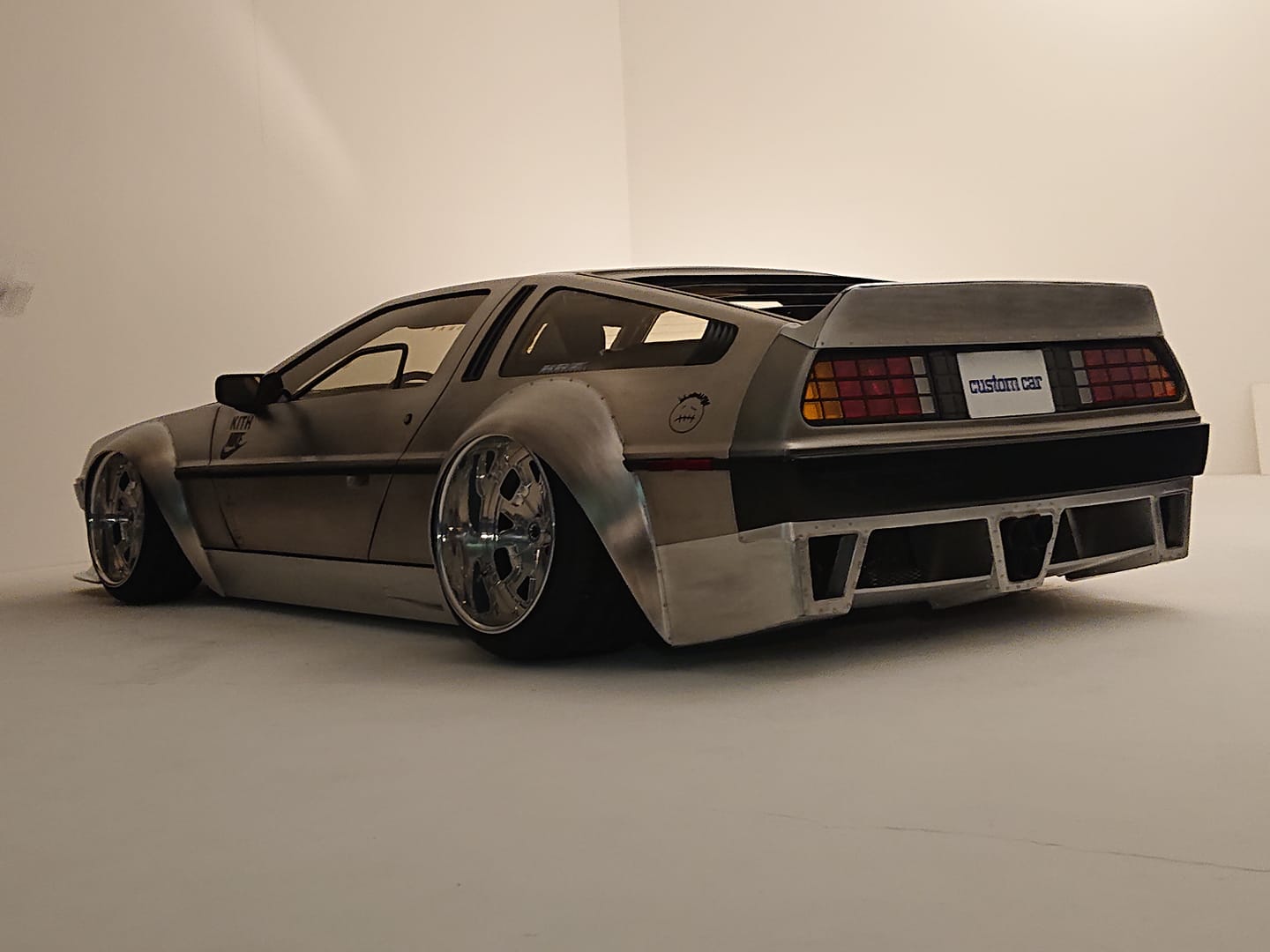 At first, we thought this may be the product of an incredible realistic rendering brought to life by a talented digital artist, but it turns out that this wide-body DeLorean is the real deal. There are a couple videos of the car on social media, and 1320Video.com posted photos on their Facebook page of the car in person.
On the Risky Business Facebook page where we found the car, we translated the bio section from Japanese to English where it states that it is a "custom specialty store... only to the person who is a maniac of the extreme." The website attached to the Facebook profile, also in Japanese, is HEDGE HOG customization, a company that "combines design and functionality" when it comes to vintage Harley motorcycles, and they have a few listed for sale.
We haven't been able to find many details on the DeLorean, and we are curious to know if it retains the original 2.7-liter V6 or if it is powered by something entirely different. The engine that is normally found in these cars was a joint collaboration between Peugeot, Renault, and Volvo, and it also could be found in the Renault 30. However, it was not known for being a performance beast of any sort as it could reach 0 to 60 in 8.8 seconds.
Listening to the video of the car running, it definitely sounds like this retro ride has more than just body modifications. What do you think of this wide-body DeLorean?
Read More Car News Here...