These cars are extremely rare in the U.S., and you don't see them come up for sale very often.
---
The Alfa Romeo Montreal is such a rare vehicle that it was only recently that America's ultimate car guy, Jay Leno, was able to drive a Montreal for the very first time, and even more uncommon than seeing one is having the opportunity to buy one. NY-based Hunting Ridge Motors is offering up the unique chance to buy this 1971 Alfa Romeo Montreal, which has extremely low mileage and is fresh off an extensive, three-year restoration.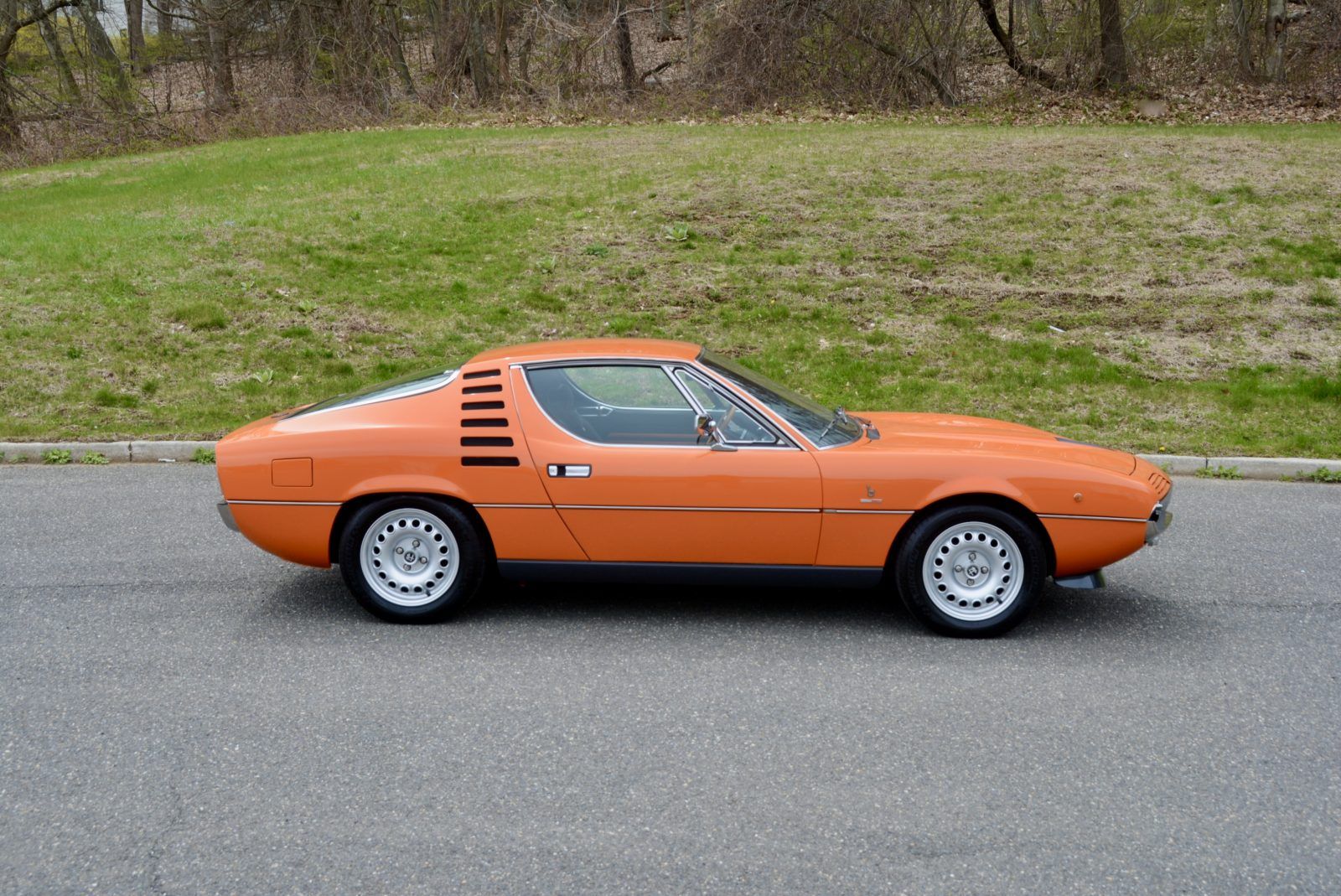 According to the listing, the restoration took the car's body down to bare metal before repainting it in its original orange hue. The Montreal was designed by Marcello Ganbini from the Italian design firm, Bertone, and he was also responsible for the styling of the Lamborghini Miura, which is obvious when comparing the two cars side by side. Under the hood, this Alfa Romeo features a four-cam 2.6-liter V8 mated to a five-speed manual gearbox, and this drivetrain has been fully rebuilt to ensure this car is ready for cruising or showing. Even before its restoration, this Montreal was an award winner at the 2014 Concorso Italiano.
While it looks completely original, this restored Alfa hides a few custom touches. On the outside, this car is fitted with 15x7-inch wheels wrapped in modern performance tires, and the interior has been tastefully customized with a black and orange Alcantara-trimmed interior. For improved driving performance, the car's stock suspension and brakes were also upgraded, and the latter includes a disc brake swap from a BMW 733i. The result should make this vintage Italian beauty handle like a modern exotic sports car.
If you want a turn-key Concours-level show car, then this restored 1971 Alfa Romeo Montreal is an easy choice. No pricing has been revealed, so contact Hunting Ridge Motors for more information on this rare Alfa Romeo or any of the other classic, collectible and exotic cars listed for sale.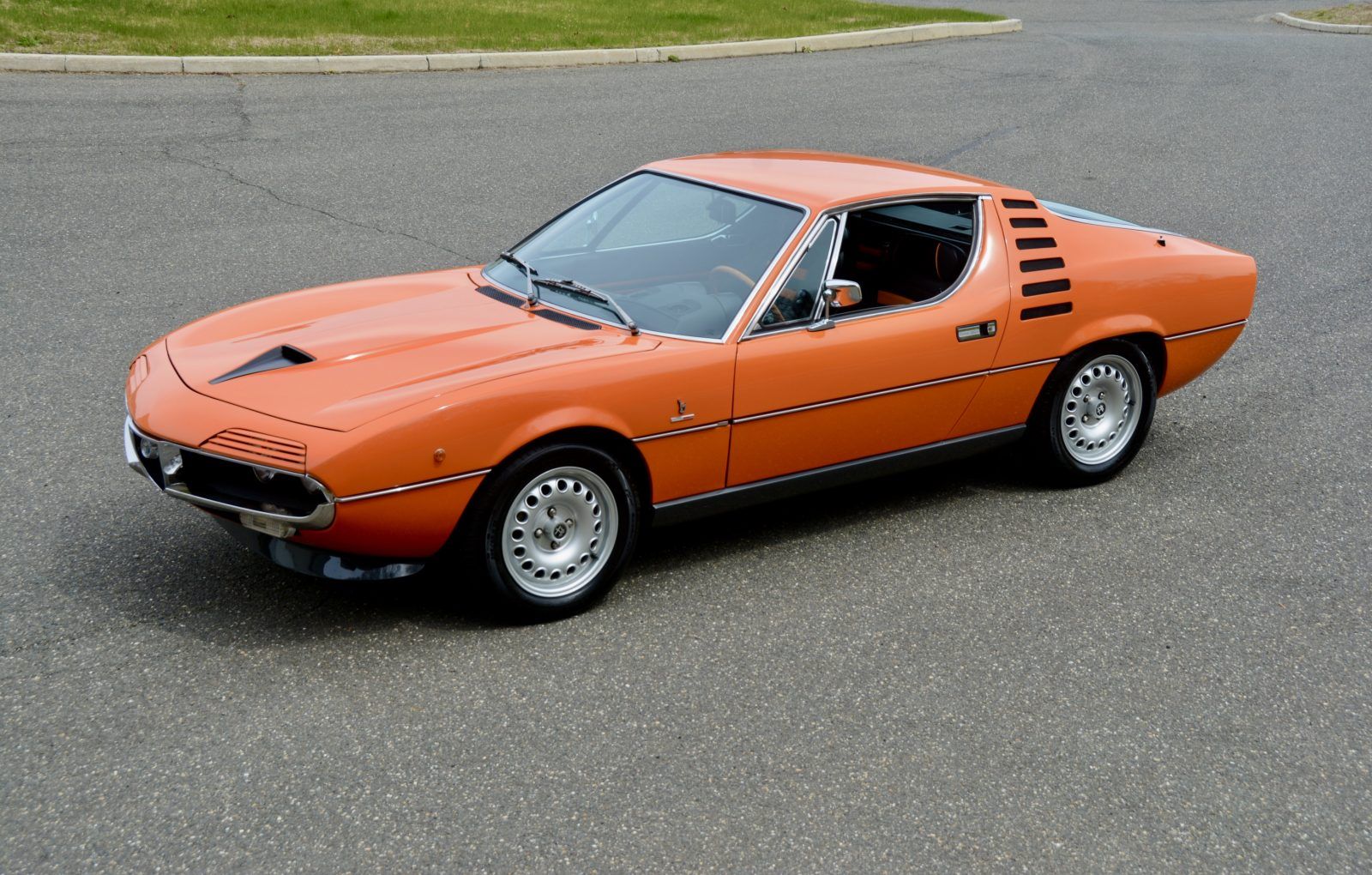 Related Articles...