Sentimental value and a solid high-performance build make this 1972 Nova what it is, an awesome touring car that has been passed throughout a family of enthusiasts.
---
When it comes to classic cars you would be hard-pressed to find someone who hasn't dreamed of one day owning a Chevy Nova. These classic A-body cars have gained a reputation for being one of the sleekest and most powerful GM muscle cars to come out of Detroit. The second generation in particular has done an amazing job at capturing the minds and hearts of car enthusiasts across the United States.
Check out a 750-horsepower muscle car here.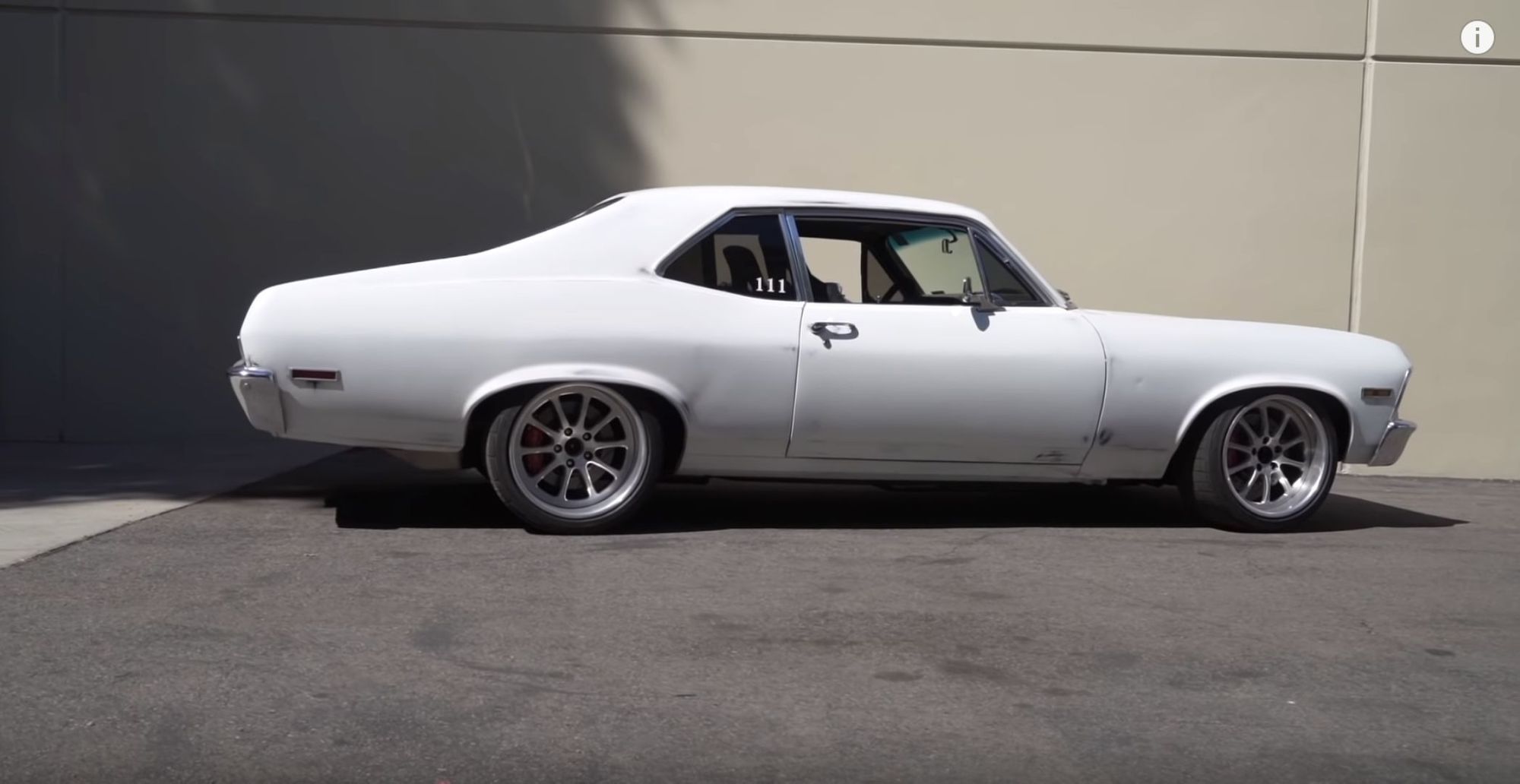 Thankfully one beautiful example of such a car has surfaced, this stunning white stallion boasts huge horsepower numbers and an interior that would make modern muscle cars jealous. Accompanying the incredible performance is a heart-touching story of love and loss, this family car from the 70s went from a fun daily driver to a ridiculous drag strip beast.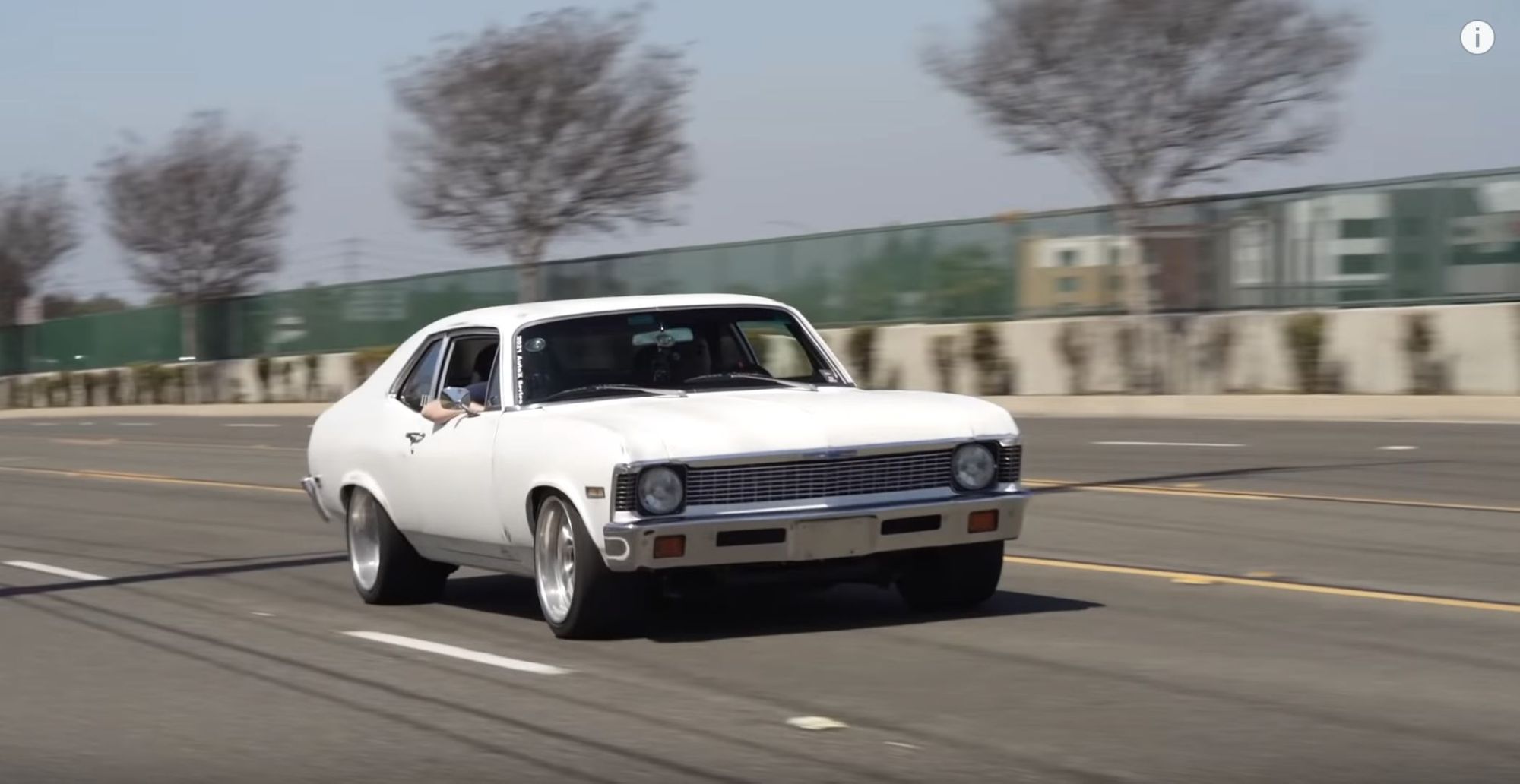 In 1974, this brutal Nova was purchased by the owner's mother as a daily driver. After a long battle with cancer, the mother, unfortunately, passed away. This left the vehicle without an owner until the father gifted it to the eldest brother who was extremely interested in cars. Years went by and as time changed so too did the car. The brother began using the car for drag racing and fun driving which is what eventually inspired the car's current state. Tragically, the brother suffered a fatal heart attack in 2001 and the Nova found itself in the hands of the youngest sibling.
That brings us to the current owner, after having sparked an interest for pro-touring, he decided to build a car that he could use for that purpose. Though it wouldn't have been his first choice, the car still serves its purpose well and retains its emotional value to this day.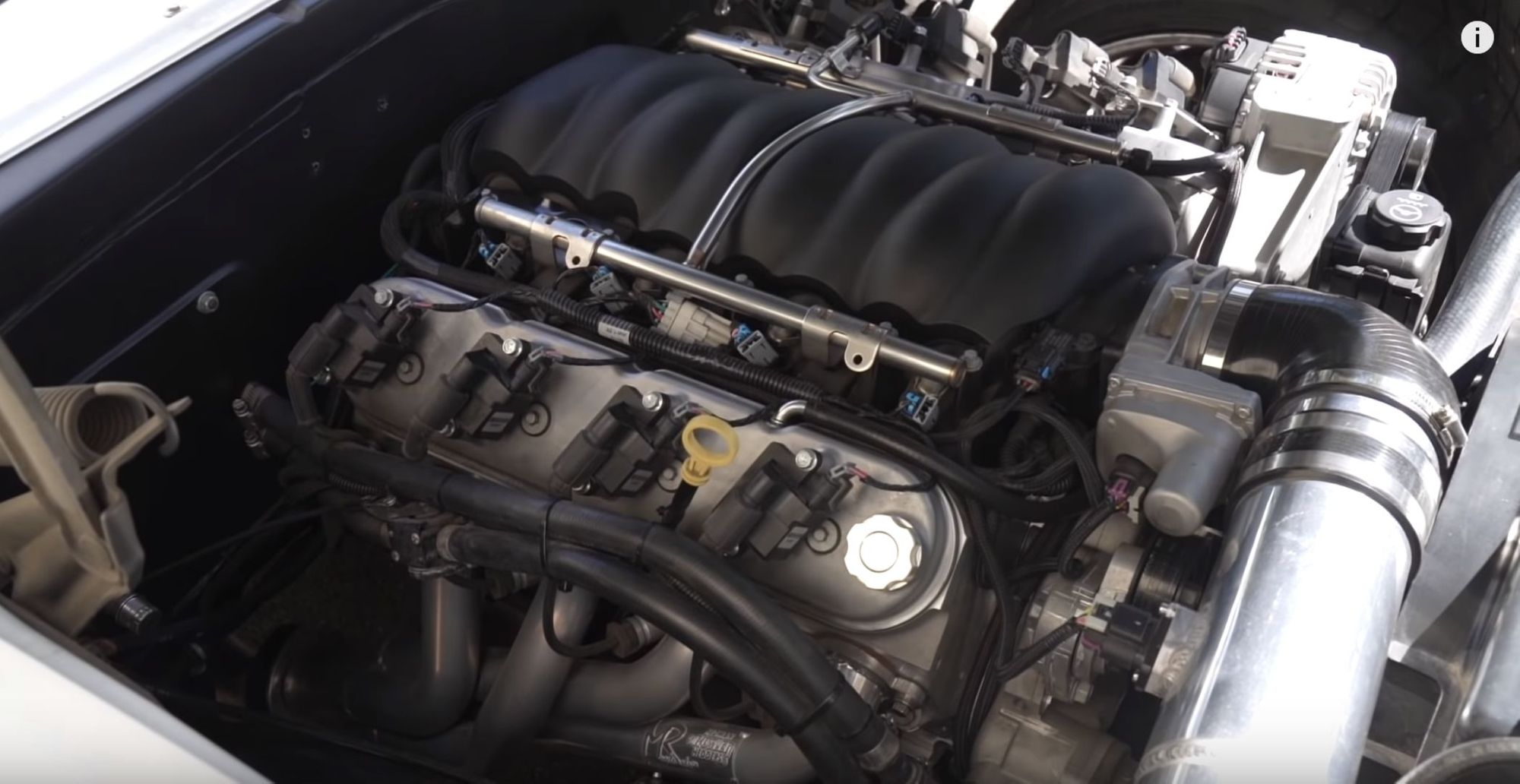 Under the hood is a cammed LS3 engine pushing out 470 horsepower to the rear wheels. Holding the car up is a modified Camaro subframe and Forgeline wheels from a 1969 Chevy Camaro. The interior is simple and unique, with the black bucket seats, functional gauges, and shifter standing out above all.
The 6-speed manual is the perfect transmission for this car as it allows for a good time both on the track and on-road. After a stunning show and tell with the owner, the car went on to amaze Sean from AutotopiaLA with its deep exhaust note and hard acceleration.