This rendering gives a serious tweak to a classic American muscle car.
---
Some people are of the opinion a widebody kit looks good on any car, even though that obviously isn't true. While they often will improve the looks of muscle cars both modern and classic, you can't say that's always the case. With that in mind, it's time to decide if this rendering of a widebody 1970 Buick GSX looks awesome or awful.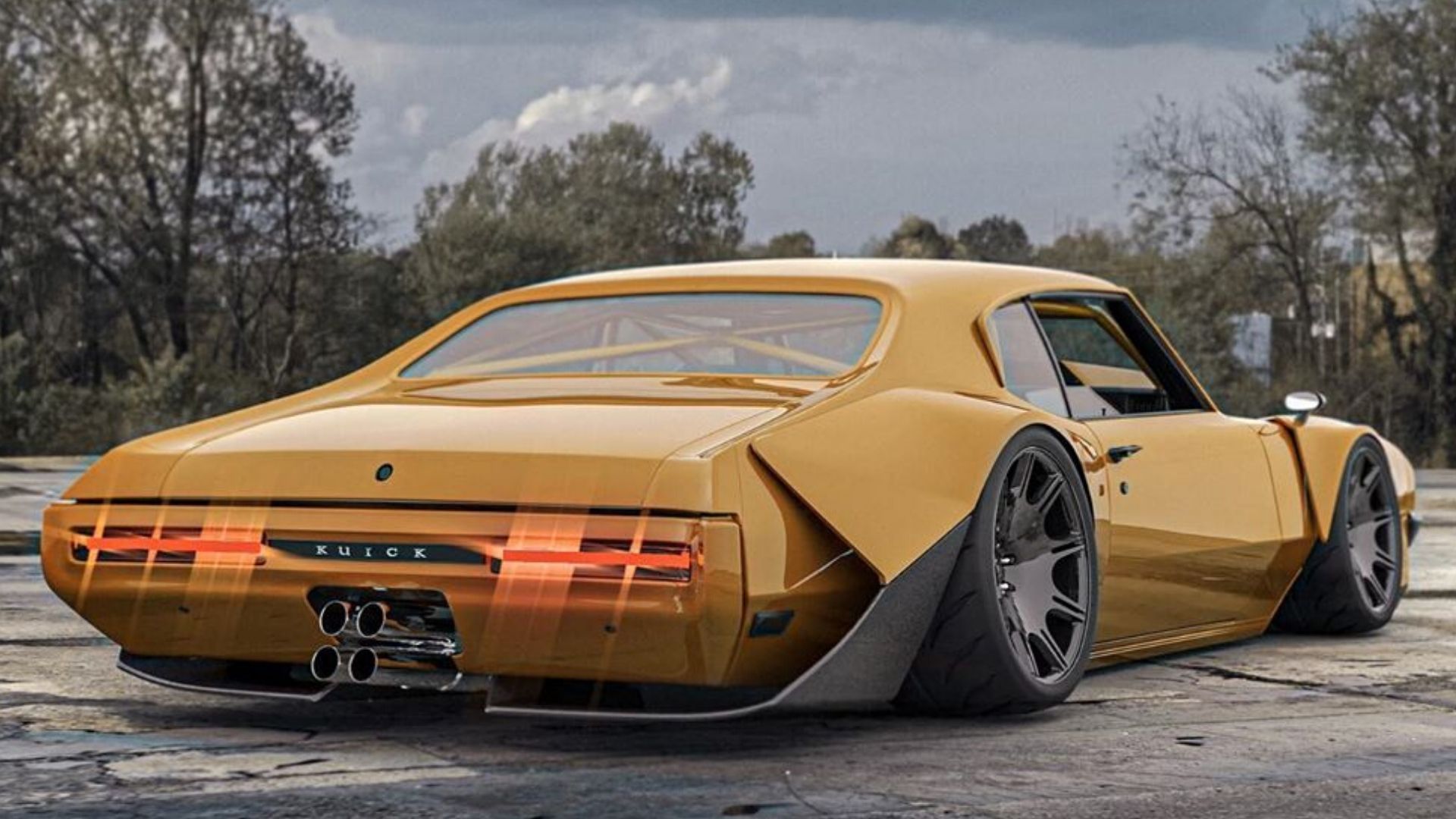 Not only has this GSX been given the widebody treatment, it's slammed within a hair's breadth of the ground. An aggressive front splitter, LED headlights, and big power bulge on the cowl induction hood give the Buick a wild look.
Big concave wheels with low profile tires have been tucked in nicely under the fenders, while the side mirrors have been replaced by units mounted to the front fenders, like a classic JDM car. Around back are four tailpipes bristling in a tight bundle in the middle of the rear fascia, while massive wing-like heat extractors or maybe simply aero elements extend from the rear fenders all the way to the middle of the lower rear fascia. To top it all off, there's a roll cage installed in the car.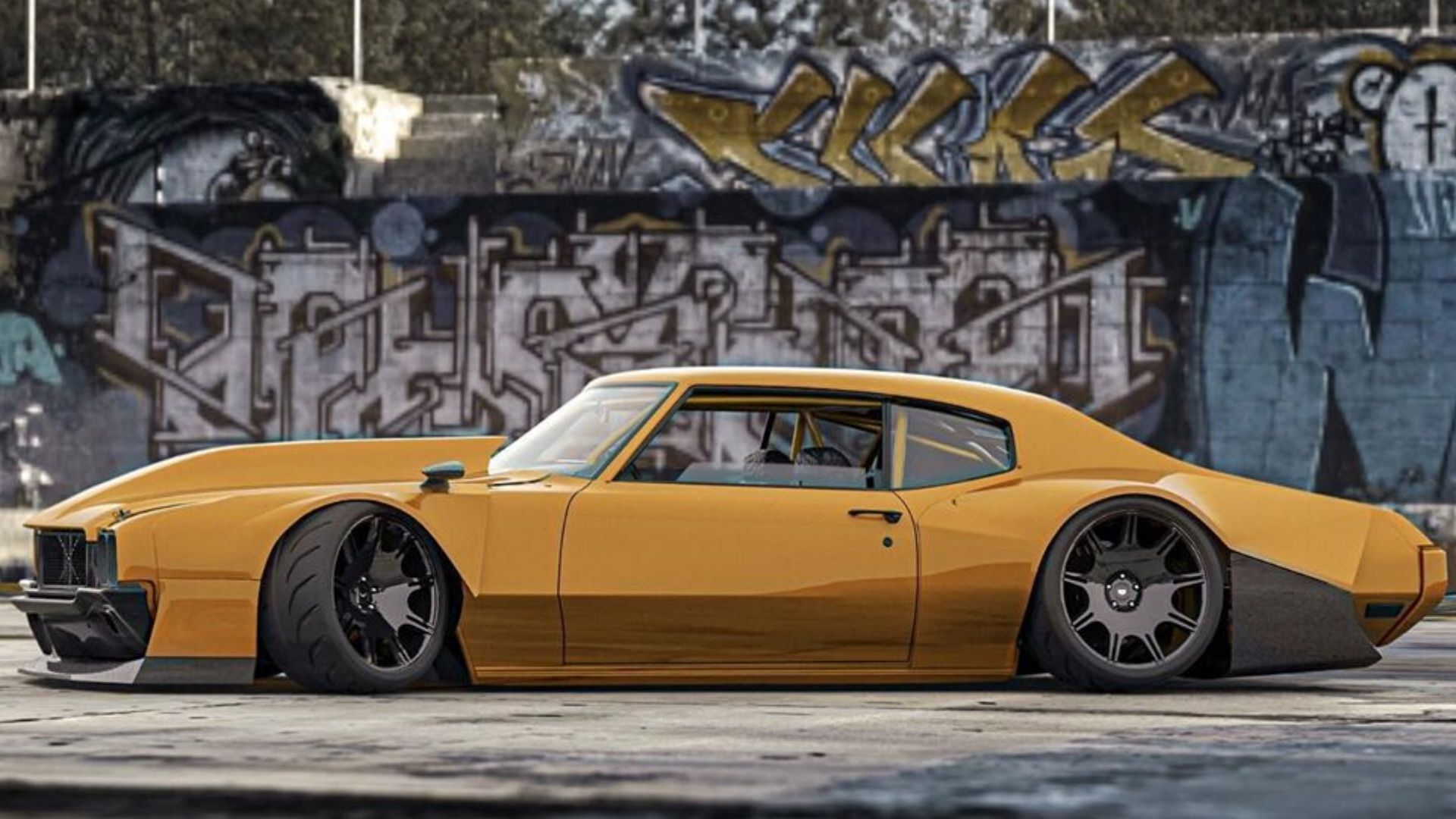 Few American muscle cars have gone down in history like the 1970 Buick GSX. A descendent of the Buick Grand Sport, which was launched as part of the 1965 Skylark line to compete against the Pontiac GTO, that car was referred to as the "gentleman's hot rod." The gloves came off with the GSX, thanks to a monstrous 455ci V8 pushing 510 lb.-ft. of torque. Really making the Buick shine was the unique "tight" suspension and 3.64 rear, plus both front and rear spoilers.
Buick only made 678 1970 GSXs, so getting your hands on one today is an expensive proposition. That rarity has also worked to make the GSX a legend from a time when muscle cars ruled the road, with many enthusiasts rightfully romanticizing it.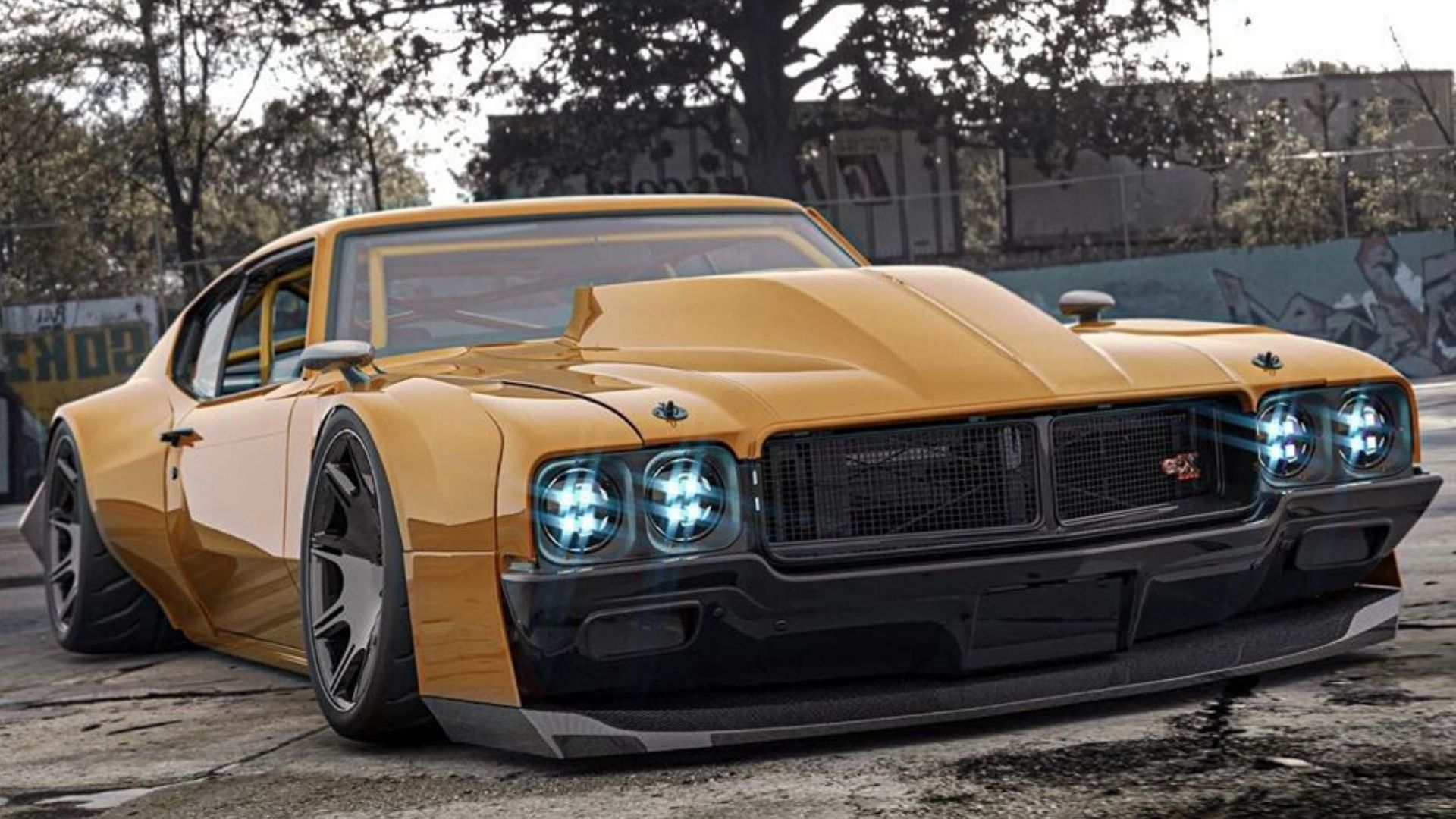 This widebody Buick GSX rendering comes via the yasiddesign Instagram account. According to the profile, Al Yasid is an automotive concept and design specialist residing in London. Did Yasid improve upon a timeless design, or did he fall flat on his face? Let us know in the comments below.
Images credit: Instagram
More Widebody Cars