Meet the Autonique Stilleto.
---
A lot of crazy stuff happened in the '70s, and the rise of kit cars was definitely one of them. While most of these fiberglass bodied cars were based on the Volkswagen Beetle, the Autonique Stilleto was intended for the Ford Pinto and it's identical sibling, the Mercury Bobcat. This V8-swapped Stilletto was left sitting for 30 years, and now it's up for sale on Craigslist near Tampa, Florida.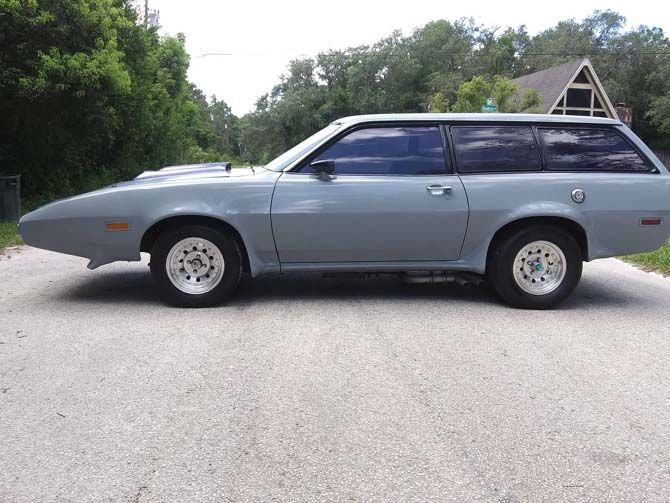 The Stilleto was available on the Pinto, Pinto Wagon and Pinto Runabout (hatchback) adding a "European flair" to Ford's compact car. The biggest modification is the Plymouth Superbird-style front clip, but the kit also includes some cool-looking ground effects. According to the brochure information we were able to dig up, the kit only required users to have to remove the fenders, hood and bumpers, and the total kit cost $1,999. Optional accessories for the Autonique Stilleto included a Superbird-style spoiler for the sedan, a supercharger for the four-cylinder engine and a handling kit.
While these cars don't appear to be very common, it isn't clear why the seller says this is a one-of-one custom. Perhaps it's the shaved rear bumper and 302 cubic-inch V8 in place of the Pinto's stock engine, but either way, you probably don't have to worry about another Stilletto showing up the same car show. The listing says that the car has been repainted and it's currently running, but there's still a little more work to be done to get this Pinto roadworthy.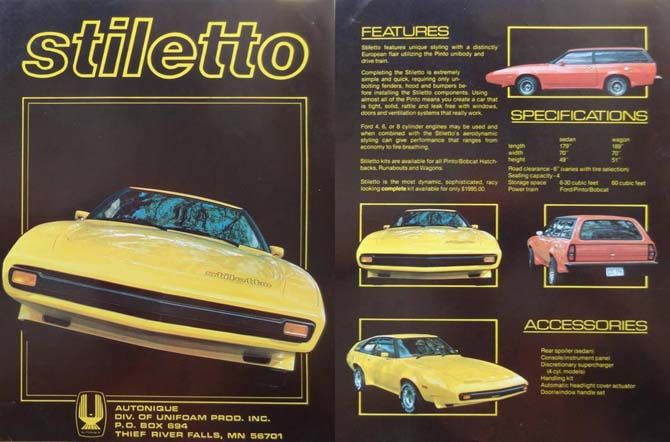 There's not much info out there on the Autonique Stilleto, so picking up this project car for the asking price of $5,500 seems pretty fair and could have a huge payoff in the end.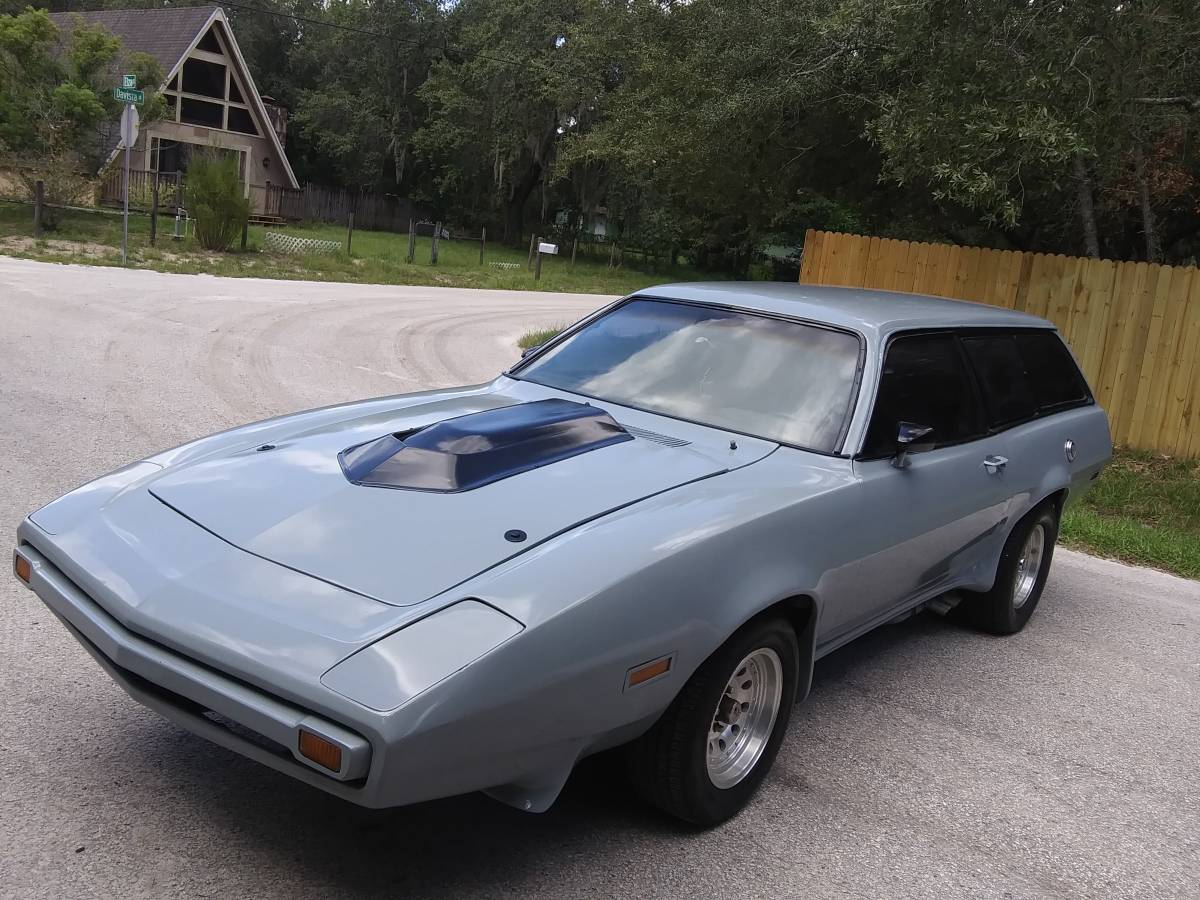 Source: Craigslist
h/t: Barn Finds