Here's your chance to own a slice of Blue Oval history…
---
Anyone looking to add one or more notable Fords to their collection should be paying attention to the 2 wagons formerly owned by Edsel Ford II which are heading to auction this month. Both will be crossing the block at Barrett-Jackson in Scottsdale, Arizona and they're already causing quite the stir, so bidding could be fierce for both.
Check out what Roush has done to the Ford F-150 here.
The first is a 1958 Edsel Bermuda. Thanks to Roush, the V8 engine has been upgraded for better performance, along with the floor pan and frame being worked over back in 2016. Also updated, the interior features new carpeting, seatbelts, seals, and heat shielding for greater comfort. Different OE components have been cleaned, repaired, and repainted for an authentic look and feel. As an automatic, this is the kind of classic wagon you can use to cruise in complete comfort.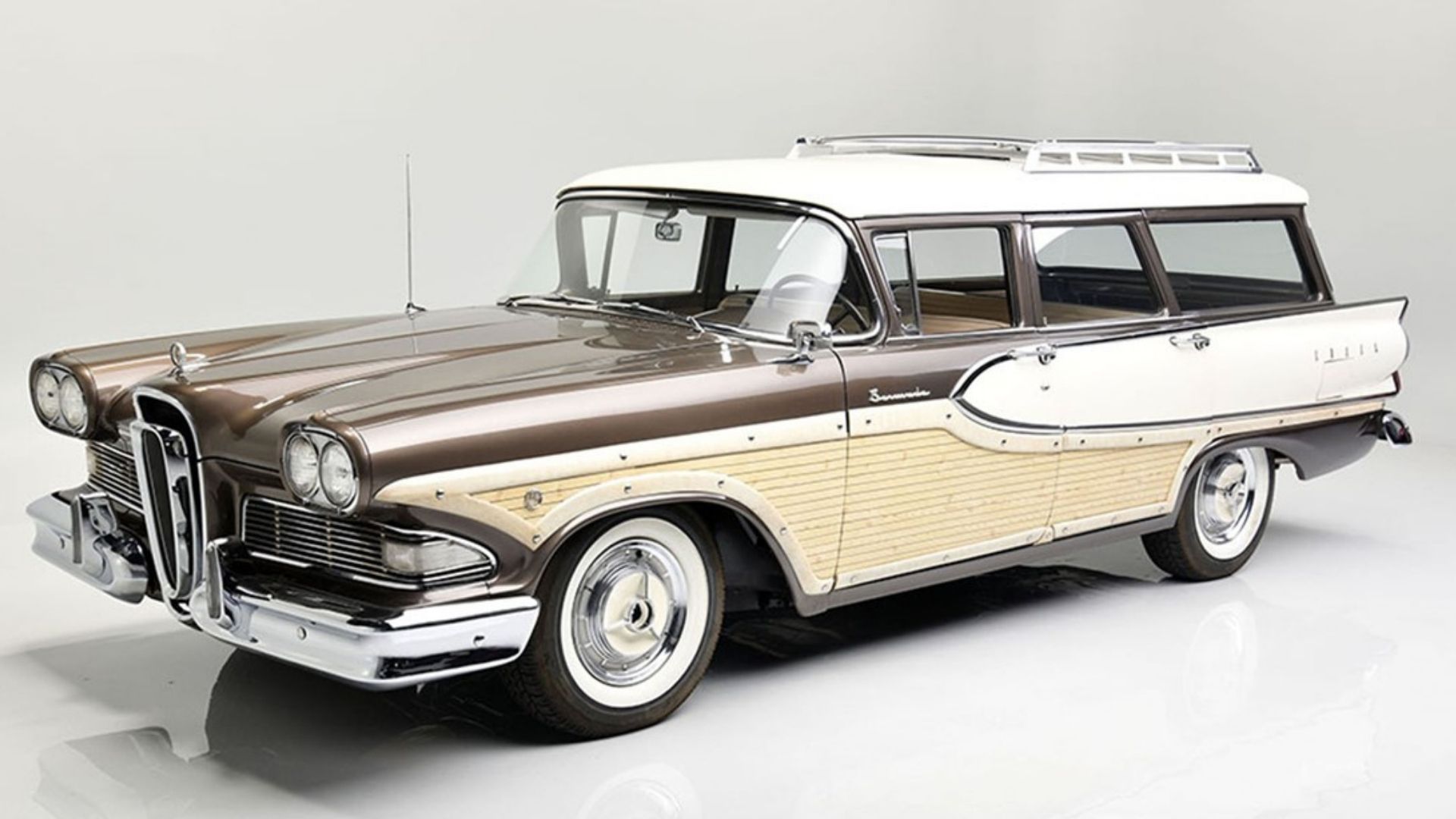 A 1947 custom Woody also modified by Roush is the other wagon included in the auction. It's been blessed with a modern-style Ford 302ci V8 which exhales through a 2.25-inch custom ceramic-coated exhaust. A Ford 9-inch with 3.75:1 gears helps lay that power down to the road. Other improvements have been added, like a high-capacity radiator, automatic transmission, power steering, and 4-wheel power disc brakes. Considering the many modern updates and the undeniable attraction of Woodies, this wagon is one to watch.
Both of these wagons look fantastic, down to the smallest detail. Even better, they're offered at no reserve.
If you're not aware, Edsel Ford II is the great-grandson of Henry Ford and currently sits on the board of directors for Ford Motor Company. He has autographed both wagons, quite literally leaving his mark for a unique presentation and addition flair for your collection.
Barrett-Jackson Scottsdale 2021 takes place March 20-27.