Hit the street or the trail in these mean Roush trucks!
---
If you love tuned trucks, then Roush has just what you need with the new 2020 Roush Nitemare and 2020 Roush F-150 SC. Two takes on the Ford F-150, the Nitemare is lowered and is ready for the streets, while the F-150 SC is lifted with a beefed up suspension that is designed to tackle harsh terrain. No matter which version of Roush's tuned Ford F-150 that customers want, they both come packing some serious muscle with a Roush supercharger strapped on top of the 5.0-liter V8 cranking the power output up to 650-horsepower and 610 lb-ft of torque. These trucks are available straight from Ford dealerships with a Roush-backed three-year/36,000-mile warranty.
2020 Roush Nitemare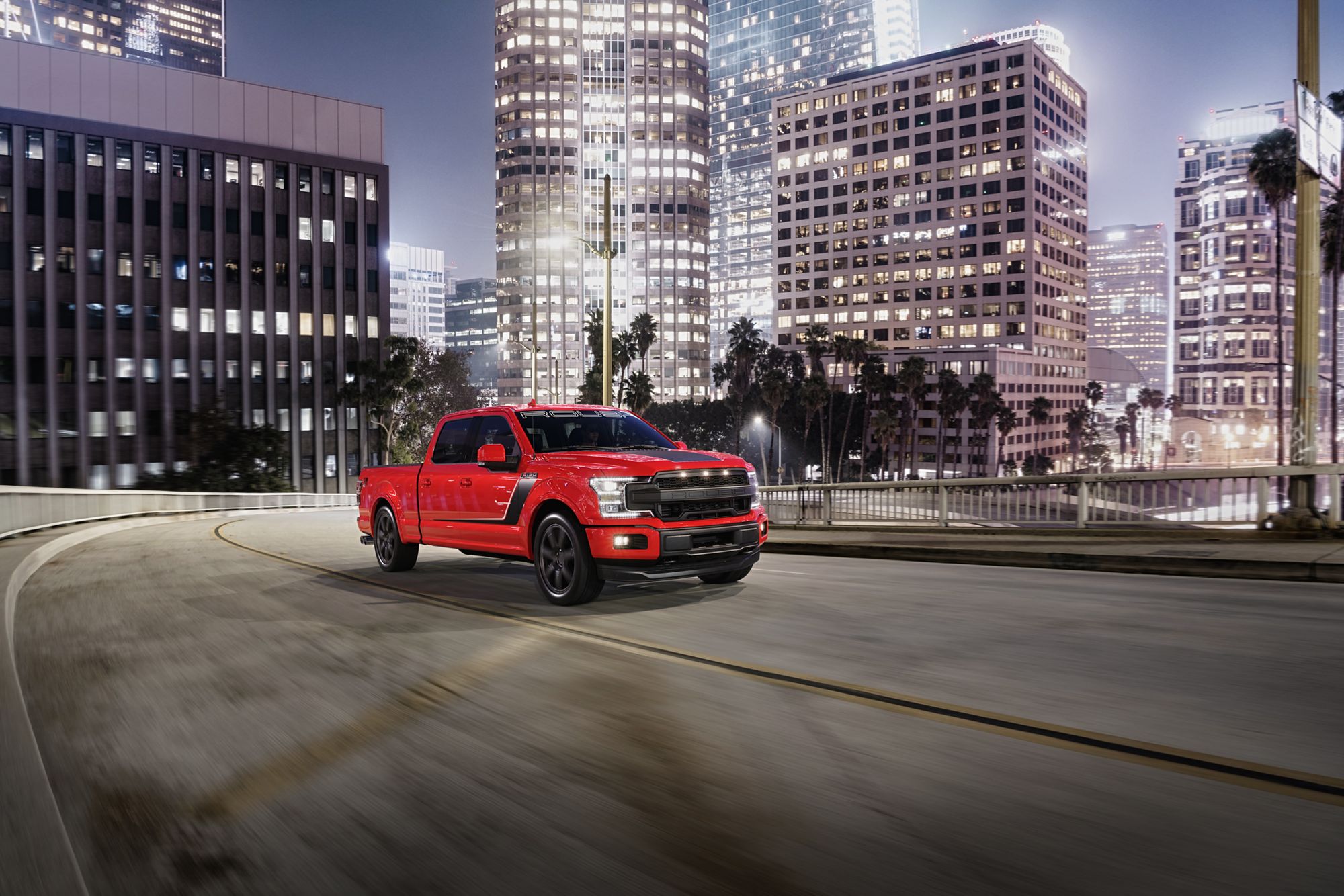 The 2020 Roush Nitemare is a mean-looking street truck with unique graphics, a lowered suspension and massive 22-inch seven-spoke wheels with a satin black finish, and the interior features stylish two-tone leather seats with the Nitemare logo embroidered on the seat back. Pricing for the 2020 Roush Nitemare starts at $19,150 over the price of a base 2020 Ford F-150.
2020 Roush F-150 SC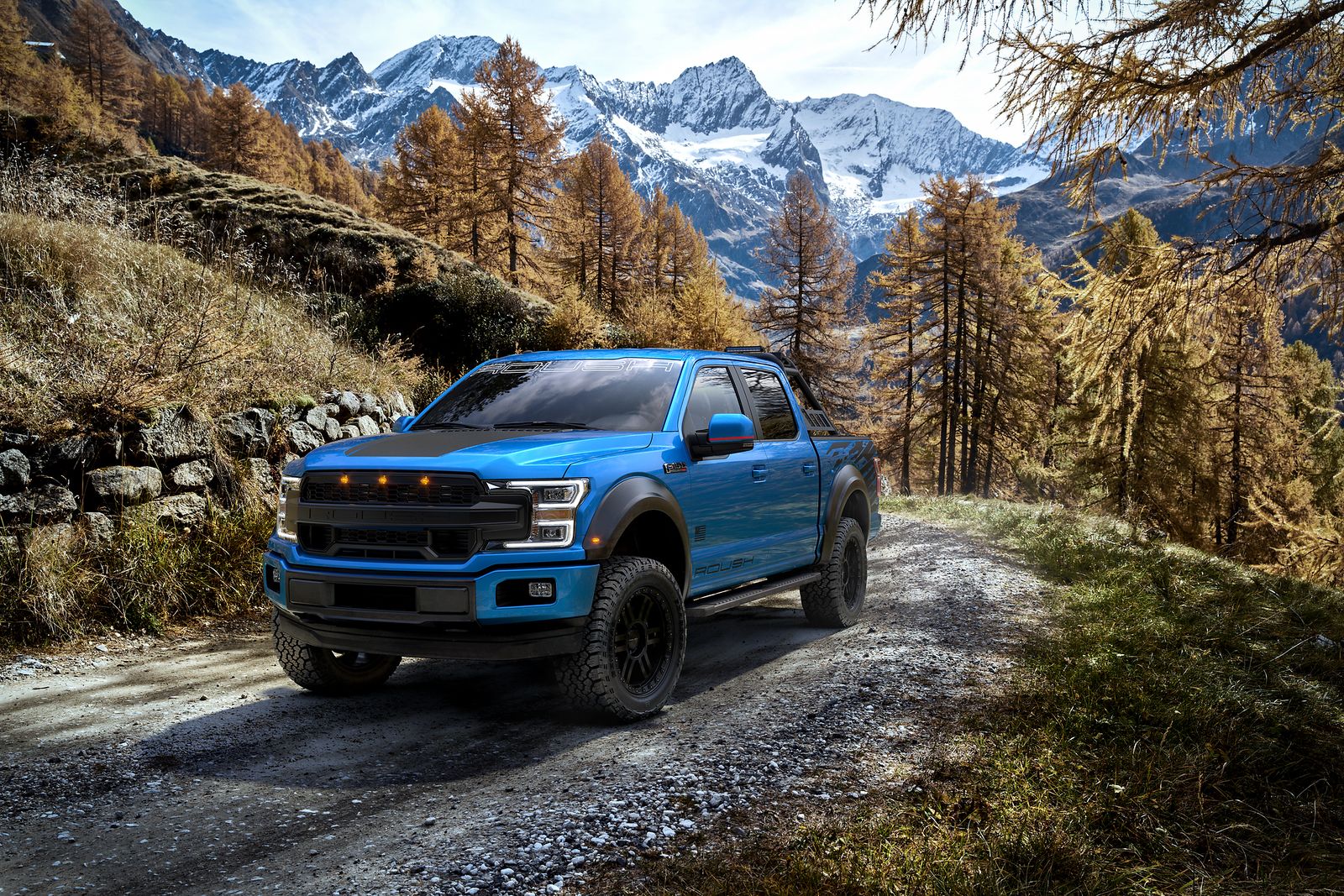 Appealing to the off-road crowd, the 2020 Roush F-150 SC takes the opposite approach as the Nitemare by adding a lifted suspension to accommodate the 20-inch satin black wheels wrapped in 33-inch tries. This Fox suspension has been tuned specifically for Roush, while the cat-back system should give this truck a spectacular exhaust note. Buyers can also opt for the available bed mounted roll bar with dual LED off-road lights. The Roush F-150 SC starts at $24,000 above the price of a base 2020 Ford F-150.
Both of these trucks are given a unique serialized certificate of authenticity, and they can be purchased directly through a Ford dealership with a Roush-backed three-year/36,000-mile warranty.