The technology definitely has some wrinkles to iron out…
---
Yet another Tesla has collided with an emergency response vehicle, this time a Snohomish County Sheriff's Ford Police Interceptor Utility (that's an Explorer, for all you civilians). While people run into cop cars all too often, as well as cops themselves as they're on the side of the road, this incident was notable because the Tesla's Autopilot system was reportedly engaged at the time of the accident.
See the aftermath of a car that crashed into a garage housing several classic cars here.
According to a statement from the sheriff's office, the deputy had parked on the shoulder of a road to respond to an accident where another driver sheered a power pole in half. With his lights on, the deputy left his vehicle to speak with firefighters who were already on the scene. About 30 seconds later the Tesla hit and as you can see in the photos, did serious damage.
If you're not aware, Snohomish County is located in Washington northeast of the Seattle metropolitan area. With a population of just over 800,000, it's not exactly bustling, so we're not sure just how many Teslas are driving around autonomously out there. Being so close to Seattle we'd imagine there are some, but Tesla cars supposedly peer-share information about roads, which over time improves how Autopilot can navigate different areas. Whether or not that was a factor in this crash isn't apparent.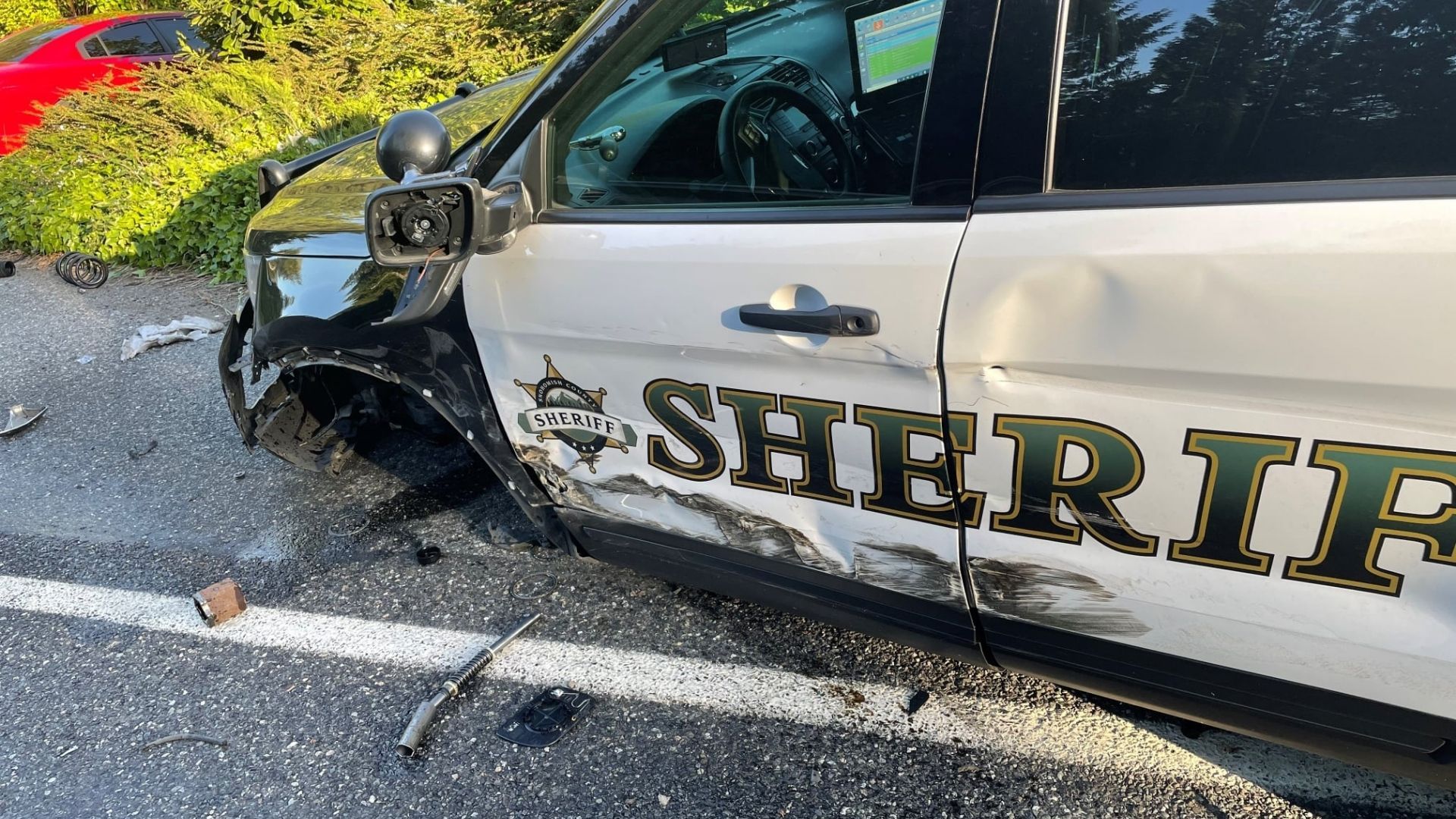 Another theory some have thrown around is that Teslas' sensors are confused by strobing lights on emergency vehicles. That sounds pretty ridiculous since it's something you'll encounter with police and fire vehicles as well as ambulances, tow trucks, and even some construction vehicles on the road. Since emergency vehicles with their lights activated have been struck by Teslas repeatedly, people are wondering if there's a connection. We're sure Tesla has something to say about that. Elon Musk isn't a fan of the media covering Tesla crashes, but when the car's Autopilot is engaged it's an issue which concerns many.
To be clear, we're not trashing Tesla's Autopilot. I've actually used it myself on a busy, well-marked highway and it performed beautifully. But the system makes it abundantly clear the driver needs to stay alert and be ready to take over at any moment. However, some Tesla owners clearly think it's a fully-autonomous driving technology for reasons they must have made up in their heads. Clearly, the tech is far from perfect.