In the spirit of 26th annual Amelia Island Concours d'Elegance honoree, Lyn St. James, a special event seeks to encourage female inclusion.
---
The Amelia Island Cars & Coffee at the Concours is a fairly new addition to the world famous setting of the Amelia Island Concours d'Elegance. When it was introduced in 2013, a lot of people felt like the move was an effort to be more inclusive of the automotive scene, allowing a wider variety of automobiles to participate. This makes the Cars & Coffee the perfect setting for the new Women's Shifting Gears Celebration, an inaugural event to be more inclusive to females automotive enthusiasts.
This year is even more appropriate for the Shifting Gears celebration as the honoree this year is Lyn St. James, a staple in the automotive racing community, and inspiration for many female gearheads.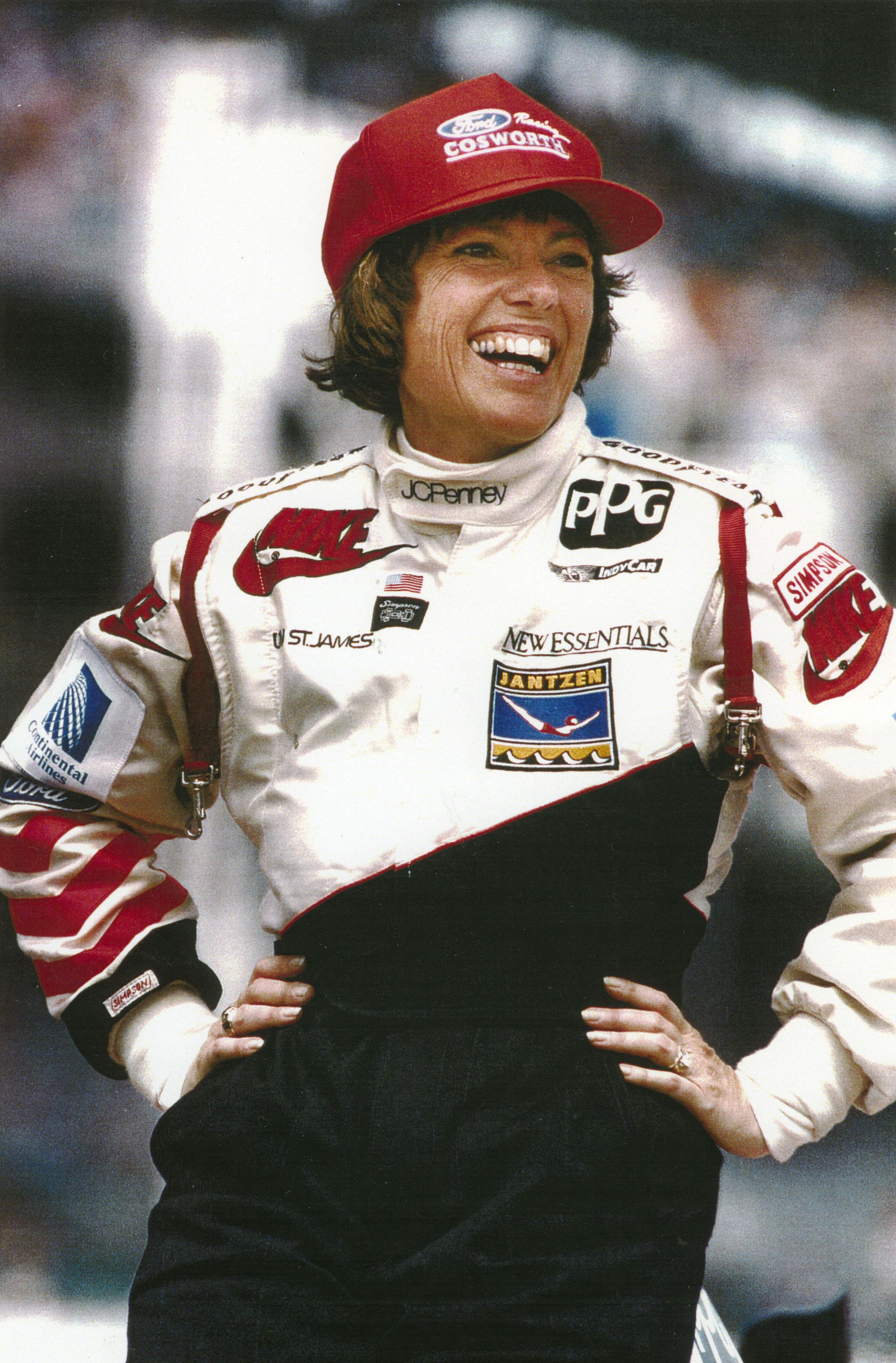 "Lyn has been an integral part of the racing community for years and followed in the steps of the likes of Elizabeth Junek, Janet Guthrie, and Lella Lombardi who won races, set records and broke barriers," said Bill Warner, founder and Chairman of the Amelia Island Concours d'Elegance. "Lyn earned her stripes driving a wide variety of race cars starting in club racing with her daily driver, a Ford Pinto, and culminated with a successful career in Indy cars. Along the way, she shared long distance drives with some of the best drivers of the day. There is more than a quarter of a century of proof that she is the "real thing" behind the wheel."
During the Women's Shifting Gears Celebration, participants will be given awards based on the following criteria: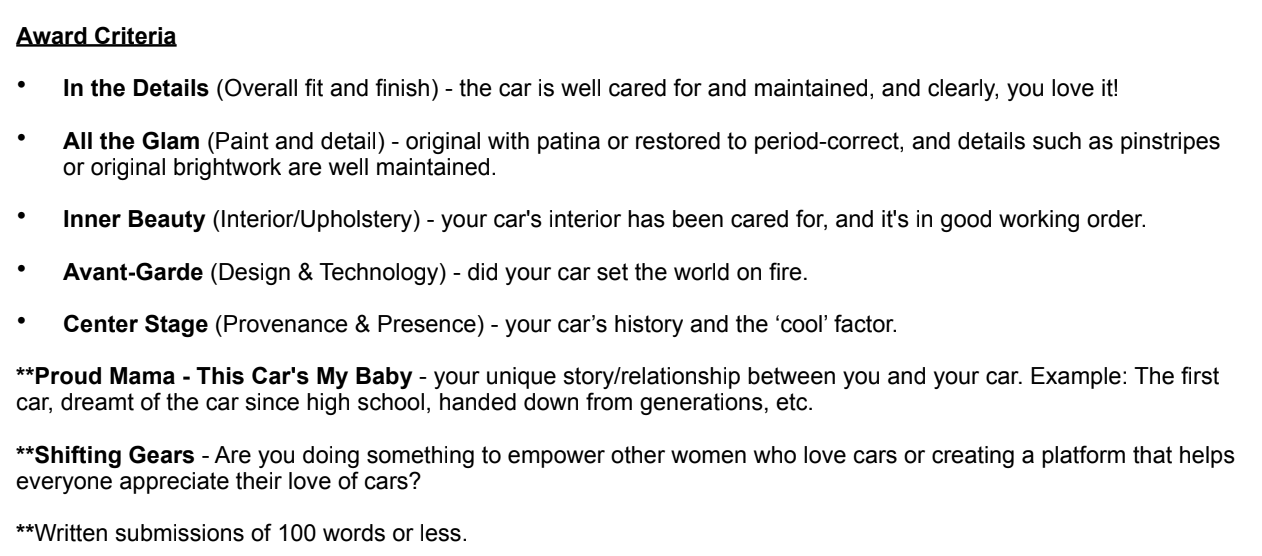 This event was made possible thanks to GSEvents and they are partnering with CRASH Jewelry to offer awesome jewelry crafted from luxury cars.
Contact Cindy Sisson for more information at Cindy@gsevents.com.