Can you guess which car won?
---
According to the Michigan State Police's MPS First District Twitter account, a 22-year-old man driving a Tesla Model 3 struck a Dodge Charger patrol car which was stopped on I-96 in Eaton County. The police car had its emergency lights switched on while investigating a car which hit a deer, however the man in the Tesla had Autopilot on as well and clearly wasn't paying attention like he should have.
See what happened when a Hellcat hit a Tesla here.
As you can see from the pictures, the damage to both cars is pretty significant, but it could've been much worse. The driver's side corner of the Charger looks like a giant took a bite out of it, while the passenger-side front corner of the Tesla looks to be almost obliterated, the wheel having sheered off in the crash.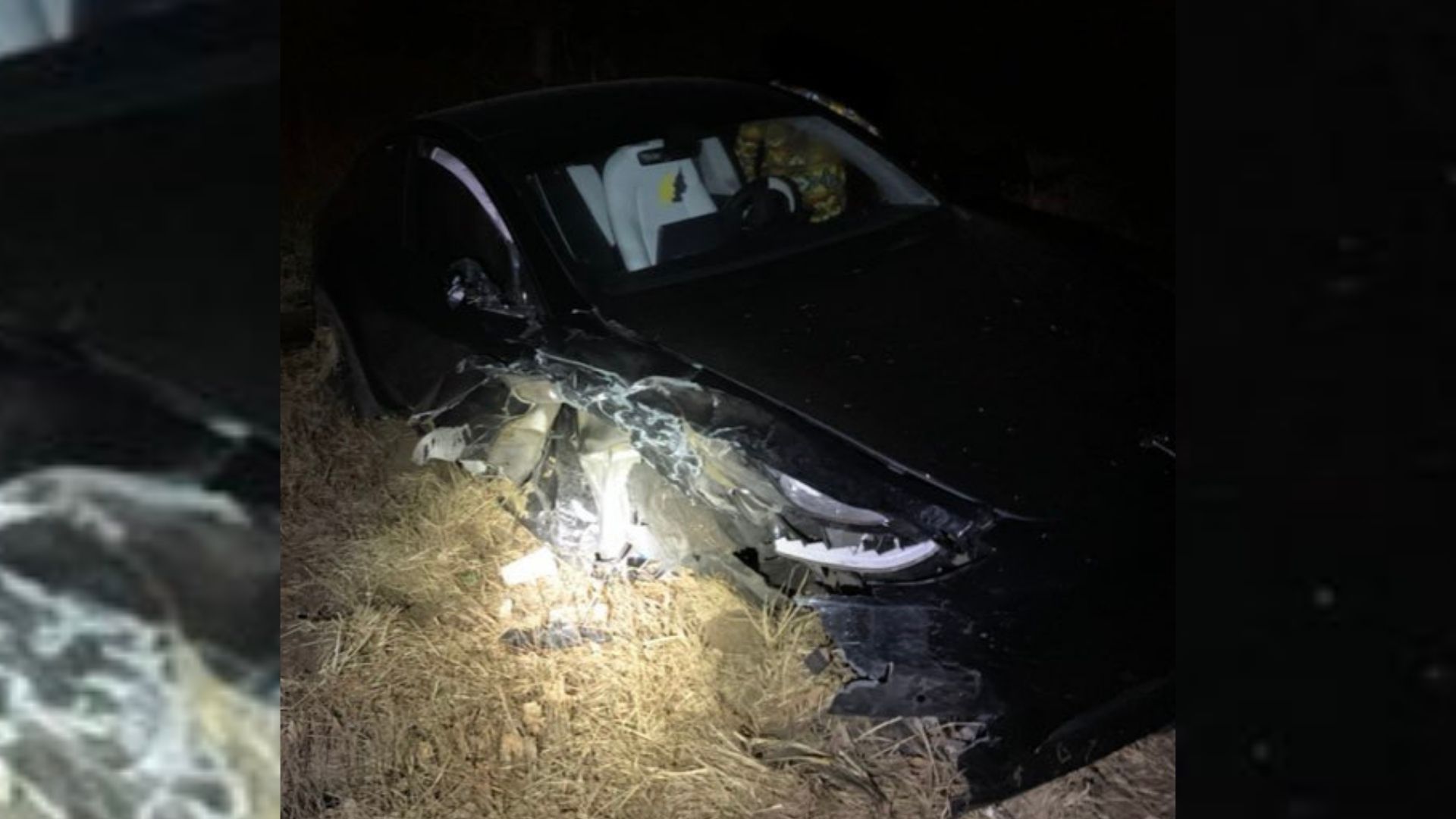 The comparative damage isn't too dissimilar to when a Dodge Challenger Hellcat driver hit a Tesla queued up to make a left-hand turn recently. While you certainly could argue the damage on the Tesla actually helps absorb kinetic energy from the crash instead of transferring it to the occupants, it's definitely interesting to see the difference in damage between both cars.
Thankfully, nobody was hurt in either vehicle. As for the Tesla driver, he was cited for failure to move over and driving with a license suspended, so he's going to have a really uncomfortable day in court.
When you drive with Autopilot on, the system always reminds you to keep your hands on the wheel and your attention on the road. It even makes you randomly grip the steering wheel to ensure you're not using the technology like a fully-self-driving feature, which it's not. Sadly, this hasn't kept people from doing just that, some drivers going so far as watching movies, reading books, or sleeping with Autopilot engaged.
Some people argue the name "Autopilot" is deceptive and helps contribute to its abuse, however anyone who's driven a Tesla has experienced the lecture from the car when switching it on, so that argument falls a little flat.