It was all thanks to a traffic stop in Minnesota.
---
We all know traffic stops can be stressful both for drivers and police. After all, they might result in a dangerous suspect opening fire or doing something else violent. Thankfully, a suspected car thief is now in custody and a 1956 Ford Thunderbird that was stolen has been recovered after a traffic stop in Belgrade, Minnesota.
On March 18 an officer from the Belgrade/Brooten Police Department pulled over the Ford T-Bird for having nonworking taillights. As anyone who's been pulled over knows, providing registration information as well as insurance for the vehicle is part of the routine. From reports, it sounds like the driver couldn't cough up those documents and that's when things took a turn.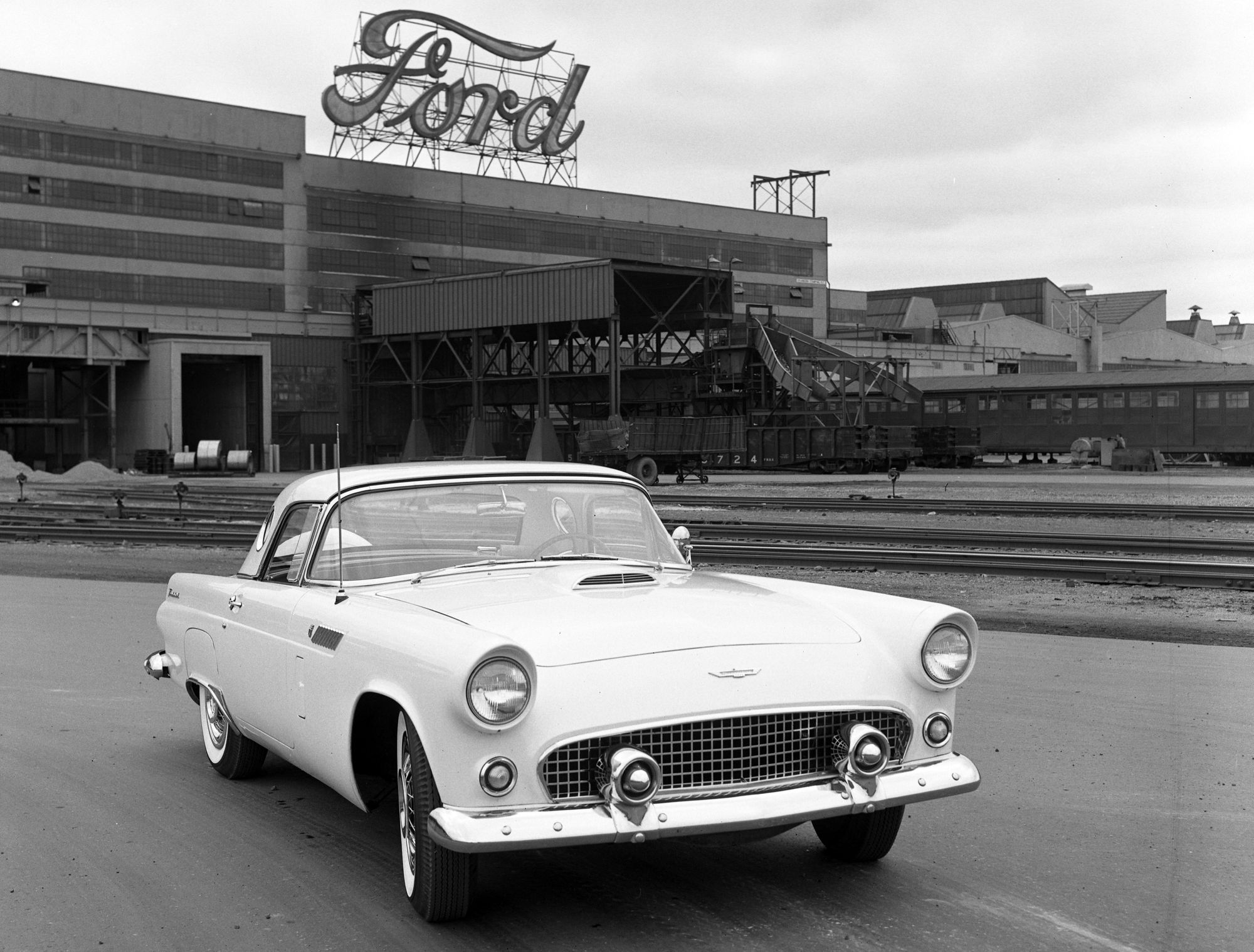 The officer looked up the owner and tried to contact him, finding out the man is in a nursing home. He then reached out to the owner's son who informed police the car was supposed to be in storage in new London, Minnesota.
According to reports, the son said the estimated value of the stolen car is $80,000. Looking at market values, 1956 Thunderbirds have taken a bit of a dive in the past several months, with concours examples fetching about $75,000 to $80,000 but now bringing in around $68,000 to $70,000. That's still a significant amount and no doubt will be factored into the charges against the alleged thief.
To call the 1956 Thunderbird iconic is definitely no stretch. Ford made numerous changes for the second production year of the car, including adding porthole windows for coupes as a no-cost option, a distinct feature which fascinates collectors. Reports haven't specified if the car in question is a convertible or coupe.
Reports of calls about a suspicious person around the Ford's storage area, plus the suspect matching descriptions provided to police in New London, seem to bolster the suspicion that the man boosted the car from its storage spot. He is facing charges of not only possession of a stolen vehicle but also possession of burglary tools.
Source: West Central Tribune
Photos credit: Ford
More Car Crime