Cruise with the family in style in this classic station wagon.
---
There's nothing cooler than a '50s-era station wagon, and this amazing 1959 Dodge Royal Sierra is an excellent example. This cool wagon is the latest to cross the virtual auction block through Awesome Joe Auctions, and you have until March 29th to make an offer on this family-friendly classic.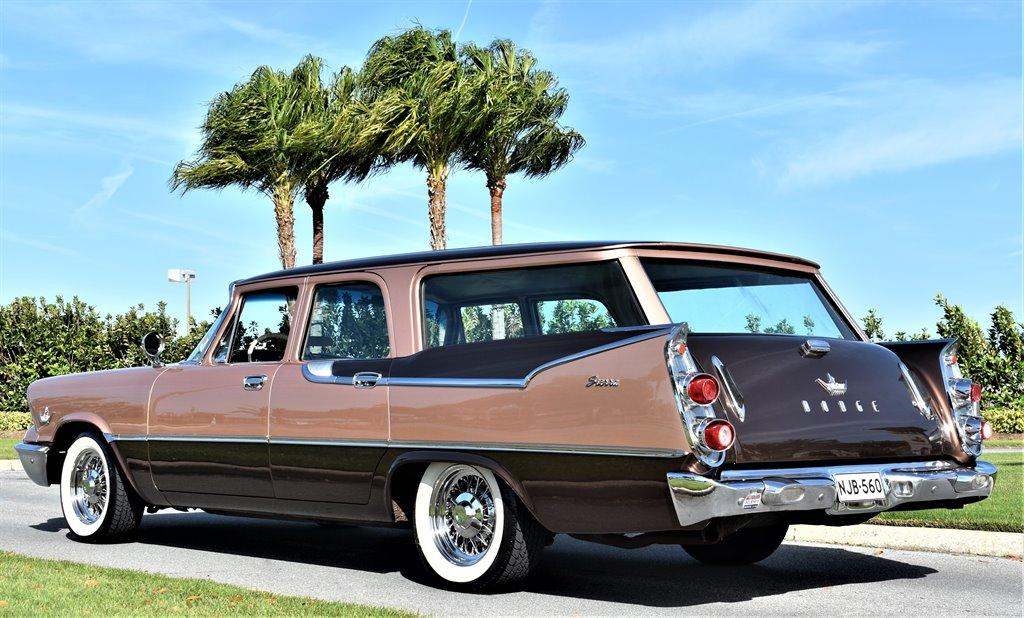 You're forgiven if you've never heard of the Royal Sierra as Dodge only produced these wagons from 1955 through 1959, and the style you see here was only around from 1957 until 1959. The Sierra was the four-door station wagon version of the Dodge's Royal lineup, and it featured extravagant body work and big tail fins. The car you see here is an incredible example of these wagons with a beautiful two-tone paint that is complemented by lots of chrome and wire wheels wrapped in white-wall tires.
The interior of this wagon looks just as clean as the exterior with two-tone bench seats allowing for six-passenger seating, and everything from the carpet to the dash and door panels is in flawless condition. If not for the aftermarket stereo (mounted under the dash) and the speaker box in the cargo area, this Dodge Sierra would look as fresh as it did the day it was built. Under the hood, Dodge's 361 cubic-inch V8 provides plenty of power, and the push-button transmission adds a futuristic touch to this cabin.
If you want a shot at this 1959 Dodge Royal Sierra, so be sure you're registered to bid before the auction ends on March 29. If this family hauler isn't quite your taste, though, Awesome Joe Auctions has listings for just about any vehicle you could ever want and new auctions are being added all the time.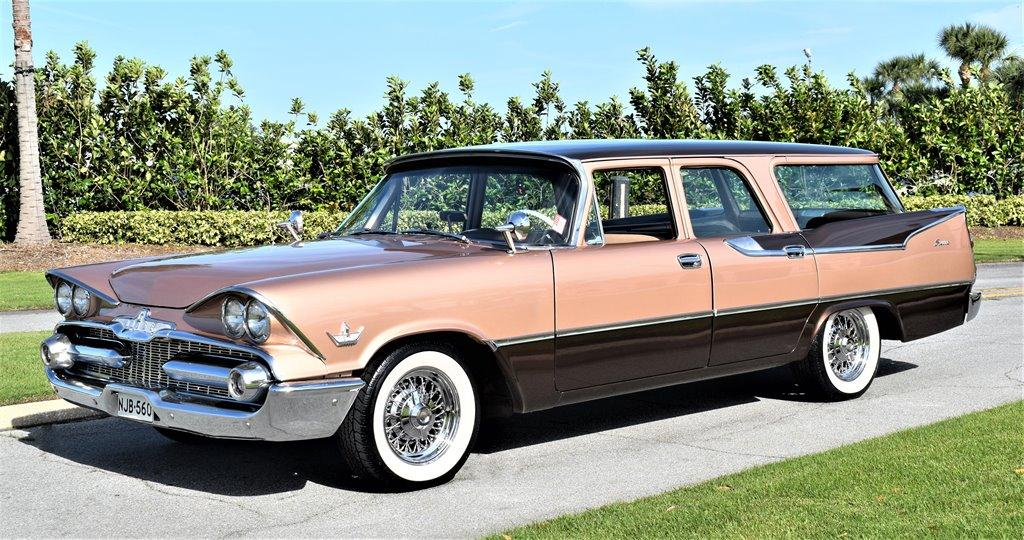 Related Articles...