Would you rescue this classic Mopar?
---
People rightfully get upset about perfectly good cars sitting in barns, fields, and garages where they rust away. After all, someone out there would surely cherish and enjoy such a vehicle instead of letting it rot. Even worse is when a hot American muscle car has been treated so harshly, like this 1971 Dodge dart Demon Sizzler. The Mopar, which was posted on Instagram, looks like a complete mess now, its days of proudly cruising the streets sadly long gone.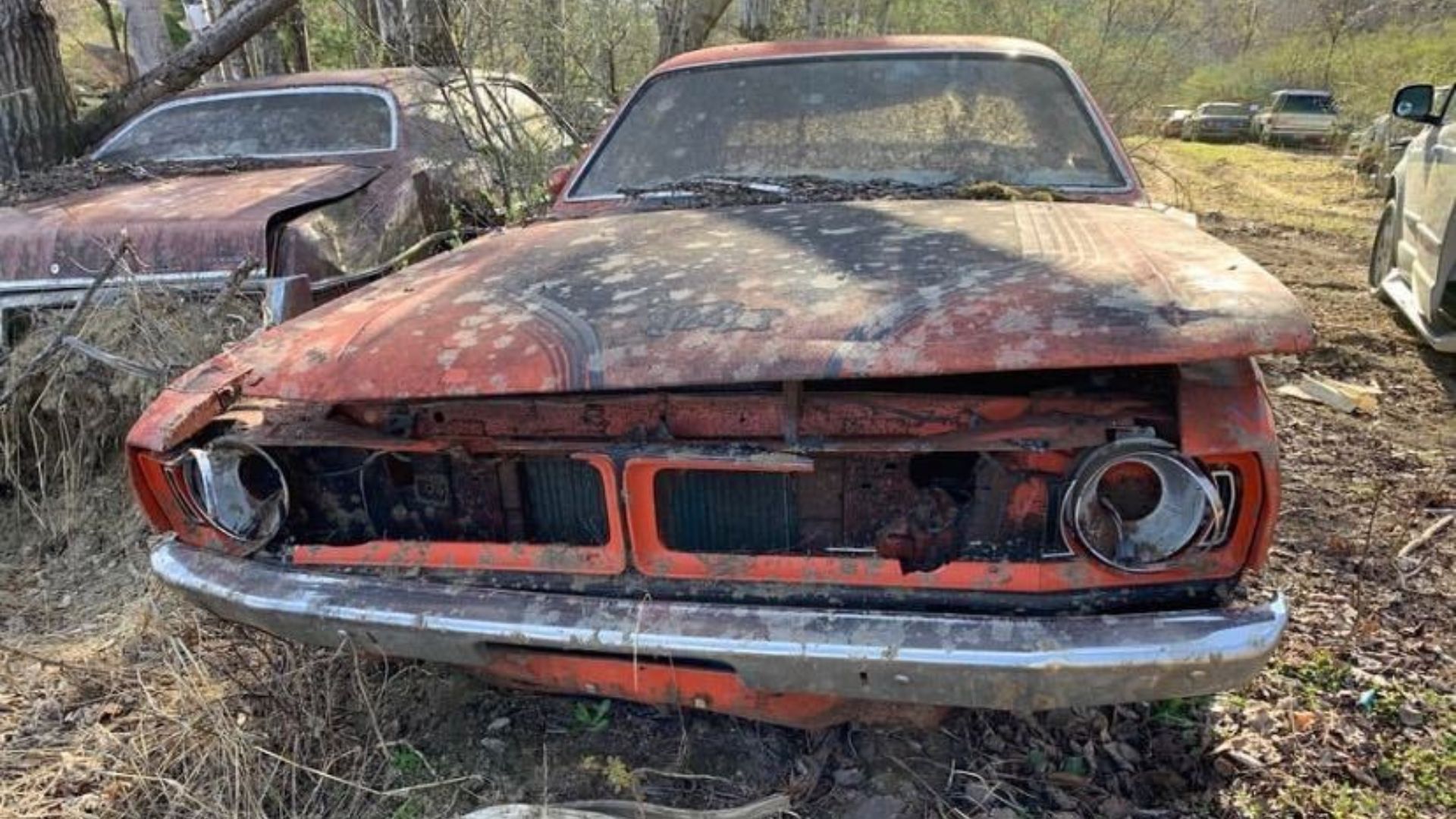 As the maiden year for the Demon, this 1971 is special just for that fact. Everyone knows the special version of the Dart only lasted two model years, so they're rare to say the least. Even fewer cars were made with the Sizzler Package, which was only made available mid-year starting on March 1, 1971.
Essentially, a Sizzler was a Demon dressed up to look more like the Demon 340, gaining many of the appearance and trim pieces used on the other model. There were 13 possible features available for the Sizzler, with five included as no-charge items. These included a color-keyed grille collar, rallye wheels, bodyside tape stripes, and a black hood treatment. Among the optional items were dual color-keyed racing mirrors, which this abandoned Demon appears to have.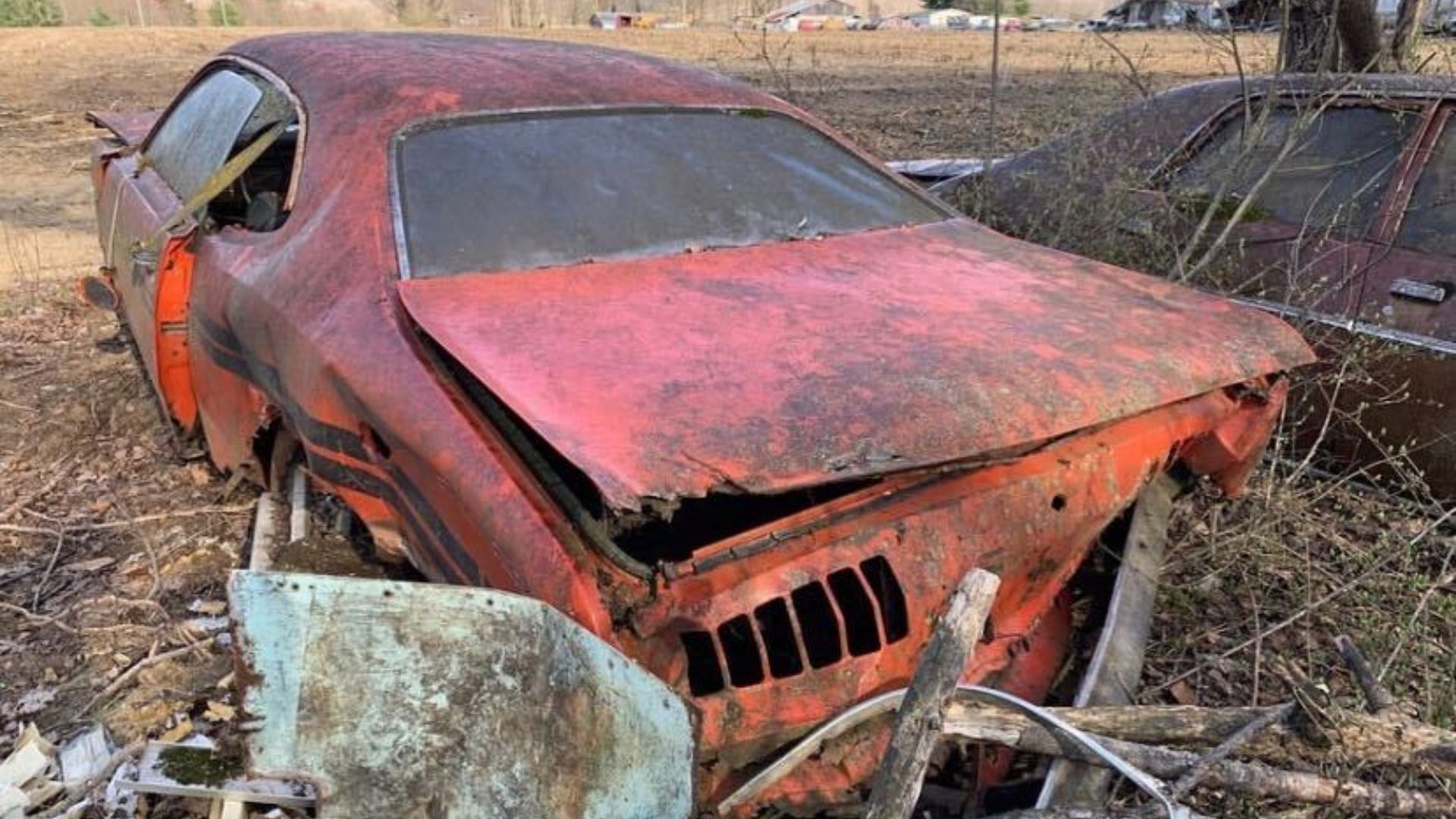 Some enthusiasts weren't fans of the Sizzler since it prioritized show over go, but everyone has their priorities. This car came with either the 198ci slant six or a hotter 318ci V8. Of course, both those engines pale in comparison to the 340ci V8 which came standard in the Demon 340, but was listed at a $2,721 premium.
Despite the rough condition of this Demon Sizzler, it's probably not a complete loss if someone were determined enough. Repairing all that's wrong with the body, including the sections eaten away by rust, would be costly and difficult, but we've seen cars worse off go through full restorations.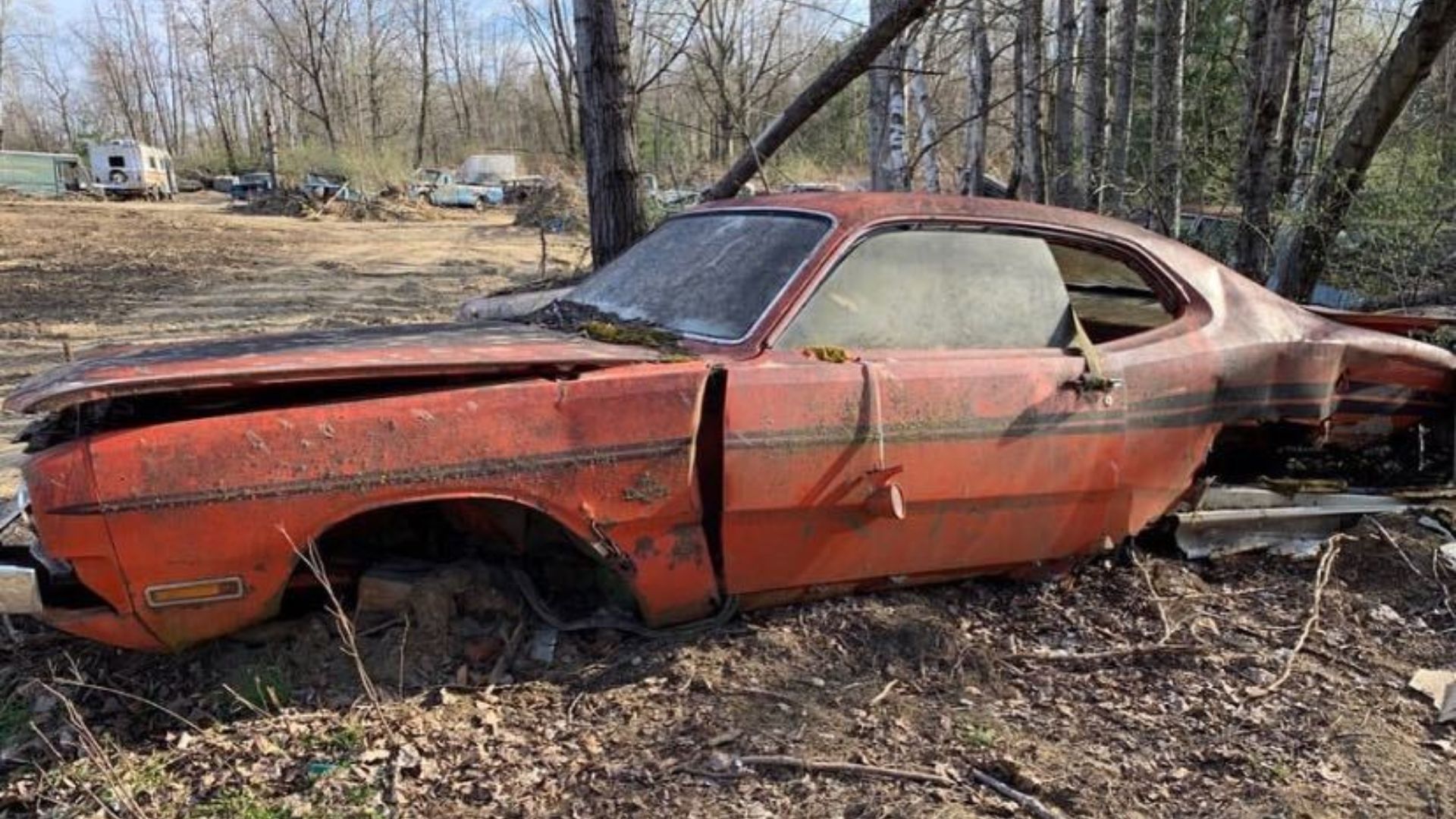 There's little doubt the engine is still left, even though there's no mention or pictures to clarify. Cars abandoned like this often lose their original powerplant and that's a shame. If you were to suddenly become the owner of this Mopar, what engine would you drop in it? Or is this Demon Sizzler even worth saving? Leave a comment below and let us know.
Photos credit: hemisublime on Instagram
More Muscle Reads