Launched in 1977, the original Mazda 323 was Mazda's first modern compact family hatchback.
---
Launched in January 1977, the original Mazda 323 was Mazda's first modern hatchback and the car that started a model lineage that stretches all the way to today's Mazda3. A rear-wheel drive compact family car, the smartly styled first-generation 323 was a global success for Mazda. Sales continued until 1980 when it was replaced by the second-generation 323, which was Mazda's first front-wheel drive, front-engine compact hatchback.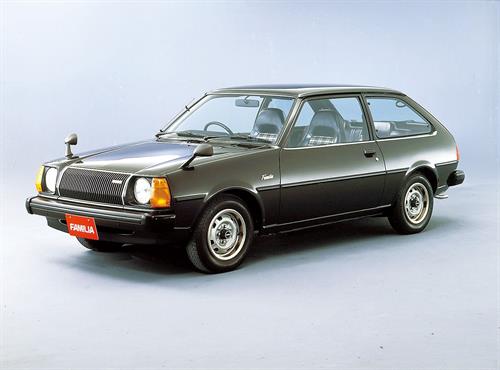 However, called the Mazda Familia in Japan and the Mazda GLC (for Great Little Car) in North America, the original Mazda 323 was a seminal car for Mazda. The hatchback was offered with a choice of three or five-door bodies, while a station wagon/estate version was introduced in 1978.
Over 890,000 examples were sold in three years of full production and in 1979 it underwent an update where its round headlamps were replaced with square headlights, while other changes included the introduction of a five-speed gearbox.
Introduced to the public in 1977, the range consisted of a 1000 three-door, 1300 three-door, 1300 three-door Deluxe and 1300 five-door Deluxe. Deluxe models featured split rear seats and an internal cabin release for the tailgate.
The rear-driven 323 featured disc front brakes with drums on the rear and, as was common in the seventies, recirculating ball steering. With no power-assistance, even with the small by modern standards 13-inch wheels, low-speed maneuvering required some physical input.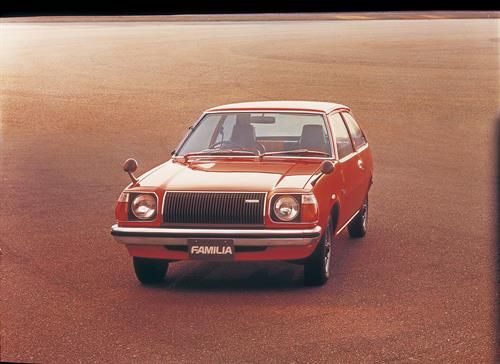 However, while its hatchback body style was still not that common, the original rear-wheel drive 323 was a pioneer that came along just as the late seventies and early eighties saw a boom in hatchback popularity amongst car buyers. A popularity that continues to this day - so 42 years since its launch the original Mazda 323 is recognized as an innovator that started a long and successful lineage of 323 and Mazda3 family hatchbacks that have played a big part in Mazda's success.
Related Articles...