Whether you view the automobile as simply a form of transportation, a status symbol or an engaging hobby there is no denying that cars are an intricate part of the fabric of our culture. The automobile is as much Americana as Apple Pie, but what's interesting is the way a generation defines their automobile - or is it the automobile that defines the generation? Coming of age in the United States is frequently associated with obtaining a license to drive which in most cases also indicates an increased level of independence and freedom. Using a familiar car it is more than likely that one of the  brochures below conjurs up some fond memories of a time gone by.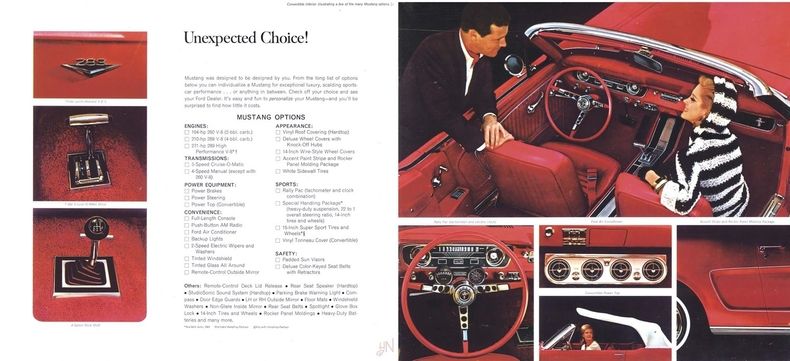 Anyone who has spent time attending car events has most certainly heard someone say, "I wish I would have kept mine" or "I should have never sold it". The desire to own something associated with an individuals youth seems to be almost universal. Jay Quail the Executive Director of The Classic Car Club of America states that, "Usually the first car in a 'collection' is the car that was either driven or desired by an individual while they attended high school." Jay followed up by saying "Investment decisions on collector cars similar to the stock market, are usually not part of the purchasing decision until the emotional factors have been satisfied."
Reminiscing about our youth is only one part of what drives the market and/or the purchase of a collector vehicle. Obviously there is the financial part of the equation which is probably why the majority of collector vehicles are considered 'old cars'. Life stages tend to predict when most people have disposable income and can afford to purchase a luxury item such as a vehicle that is not used for the daily commute. As a person ages they tend to become more financially well-healed as they have a stronger desire to relive their youth.
There industry experts that have financial models, historical data, and a team of researchers that have made a science out of predicting the collector car market, but based on an unproven theory of a market fueled by nostalgia this is my short watchlist for the not to distant future. These are in no particular order and are based on nostalgic demand not on financial investment.
See all the 80's cars For Sale on Motorious. Is this the correct decade for market growth or is the theory of Nostalgia off? Comment below to add to the list.
More from the decade of decadence...