Yeah, we thought he was more of a muscle car kind of guy…
---
An interesting listing for a 1990 Morgan4/4 popped up recently on Autotrader in the UK. It's quite festive for the Christmas season, as you can clearly see from the images with a wreath on the front grille, presents loaded in the cargo area, garlands and tinsel strung over the exterior and interior, and especially the vanity plate which reads "sleigh." It might even make for a great last-minute present idea.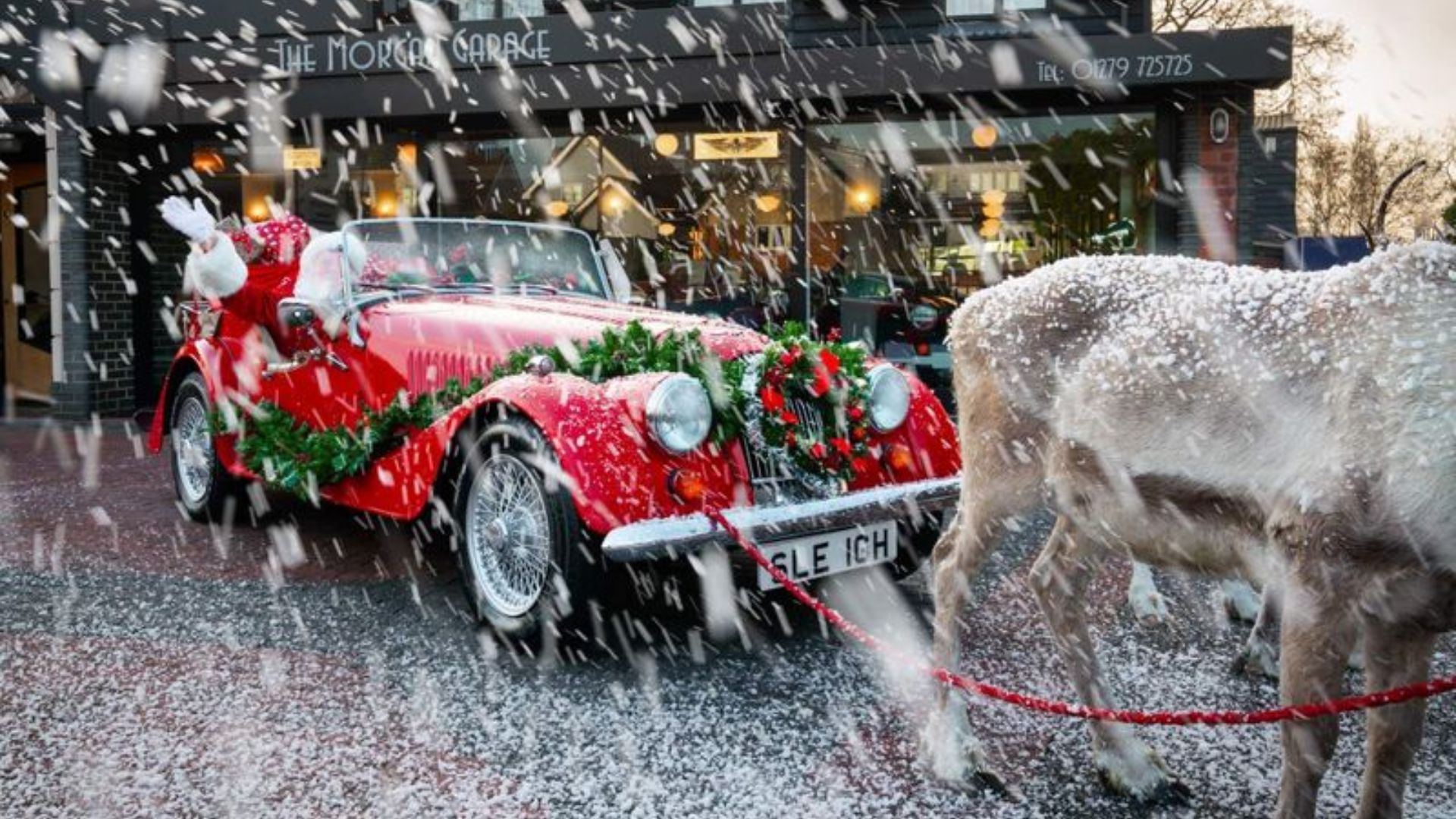 Autotrader says there are obvious clues about the previous owner of this Morgan 4/4, including Christmas CDs in the glovebox and mince pie crumbs scattered about. That's right, it must have been driven by Ron Weasley himself!
This sled looks smashing in Corsa Red which looks amazing, all the correct factory trim, and an impeccable Stone leather interior with a walnut dashboard. It's definitely a proper British roadster, although we're a little disturbed it's wearing the wrong color, which also would've grooved with the Christmas spirit.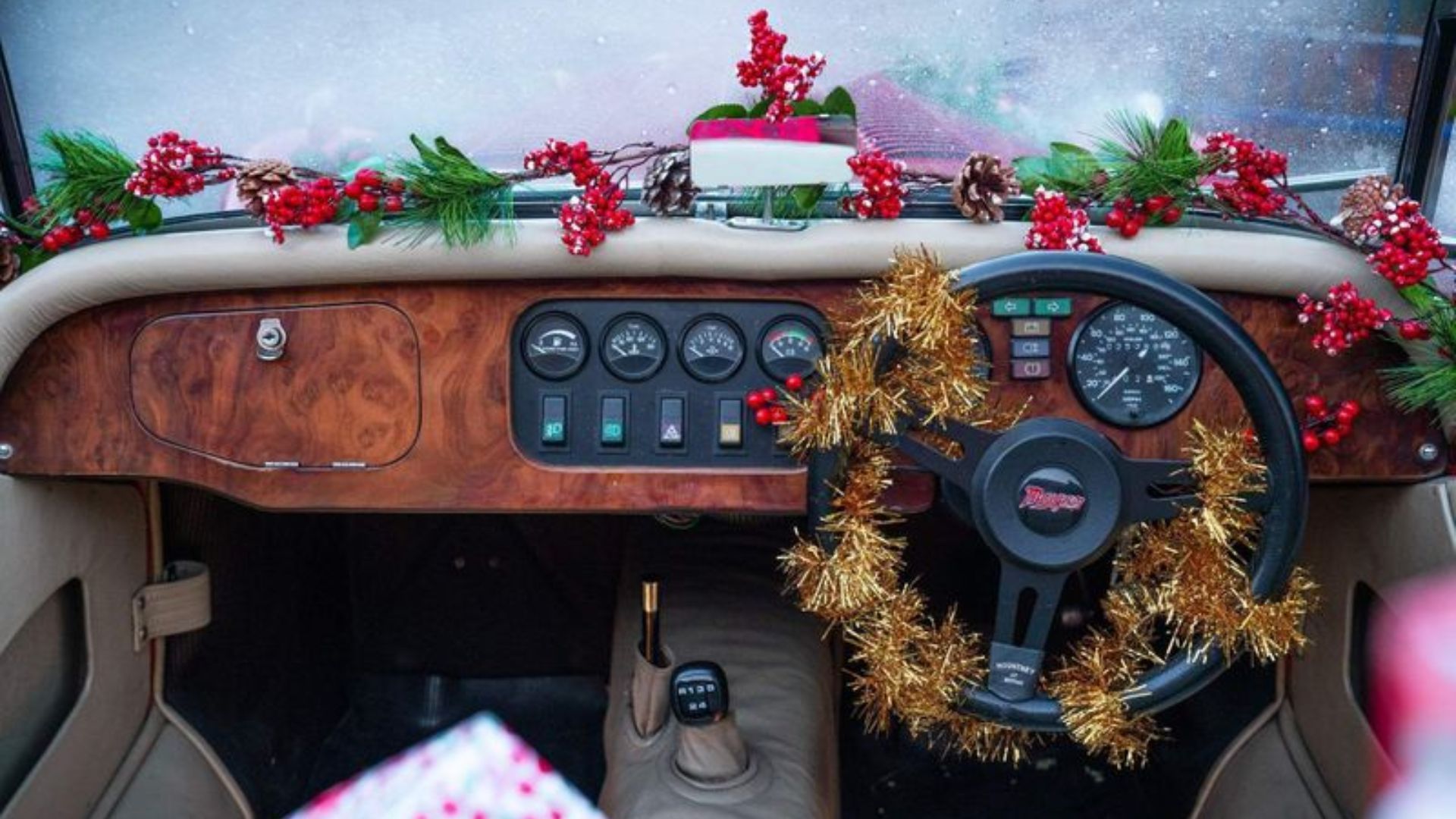 Among the features included are those fantastic wire wheels and a stainless steel luggage rack for hauling all your presents. Wind deflectors help make driving this drop-top a little more pleasant.
It seems ol' Saint Nicholas spends quite a bit of time in his other sleigh, because this Morgan only has just over 25,000 miles on the clock. That kind of use squares with the more-than-presentable condition in the photos.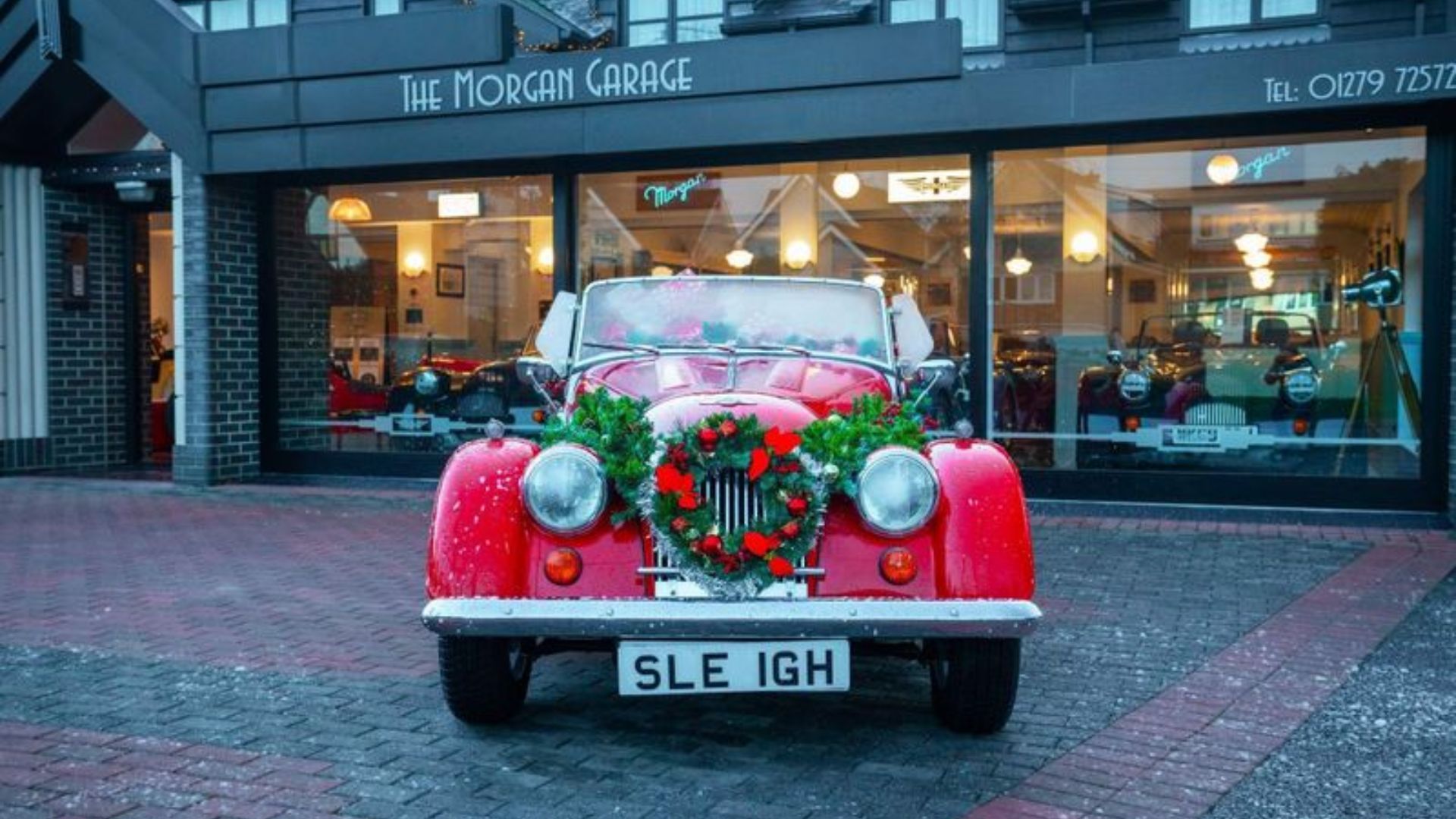 Another interesting detail from this listing: Santa is like Paul Walker in the first Fast and Furious movie where he refuses to pop the hood and show off what he's running. Maybe you have to race for pink slips for the fat man to reveal the engine, because you don't get to see it in the photos. Although, it does say this car has twin Webber carbs.
If you're interested in this Morgan 4/4 check it out on Autotrader UK, but with a catchy ad like this there's no telling how long it will be hanging around.