For once, "just needs fuel pump" was an accurate listing description.
---
Time waits for no man. It's hard to believe that a fourth gen Camaro Z28 is old enough to be considered a classic, let alone a "barn find."
Popular YouTube channel Hoovies Garage recently found a low mileage, mint condition 1993 Chevrolet Camaro Z28 that hasn't been on the road in ten years.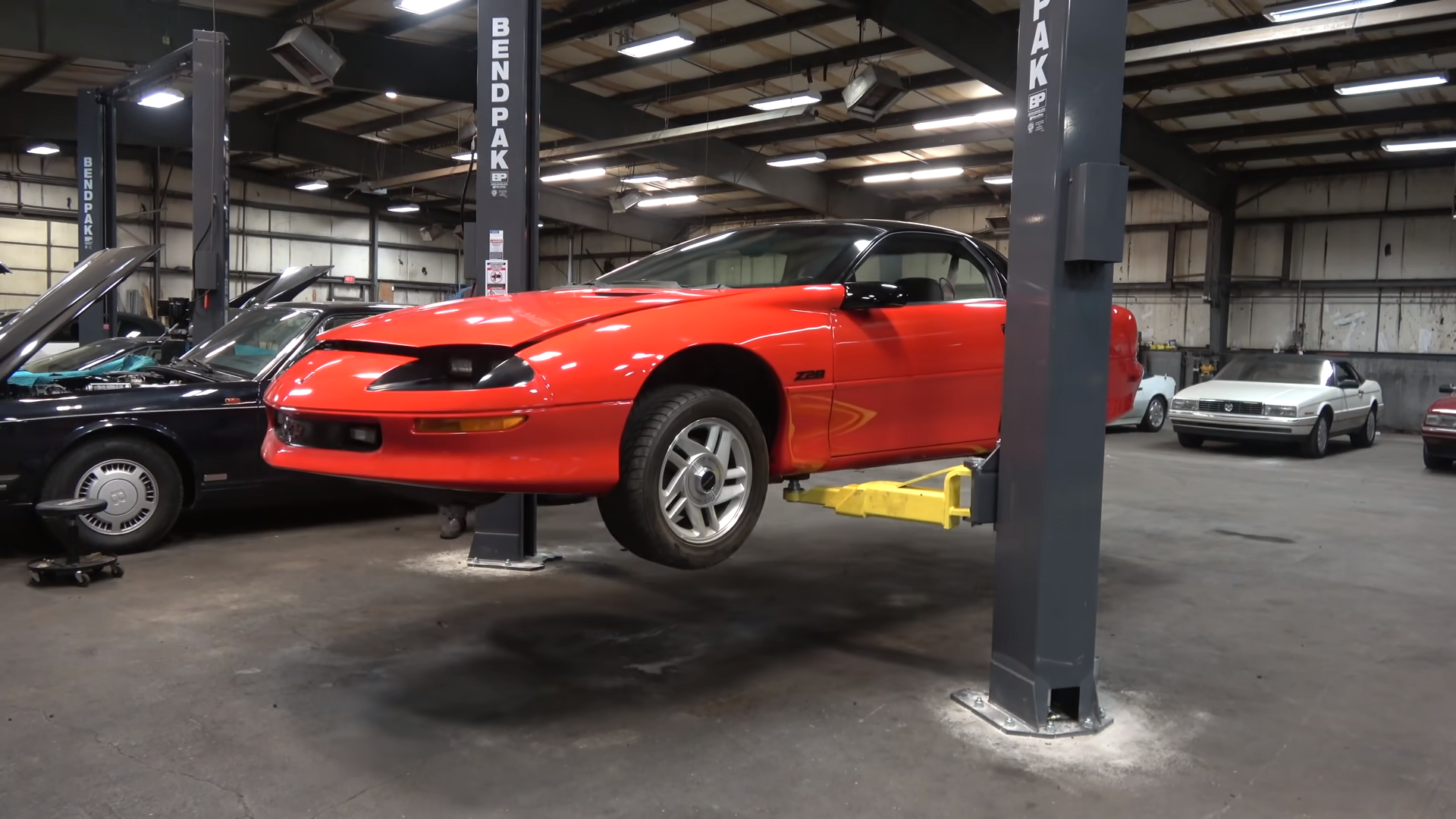 Given the incredible appearance of this car, you might expect to find out that this wasn't some car that was parked since the '90s with a couple thousand miles on it.
In fact, this car has over 80,000 miles, but it's been well cared-for. The story goes that it was a high school graduation present for the original owner. In 2010, it wouldn't start, and it's sat ever since.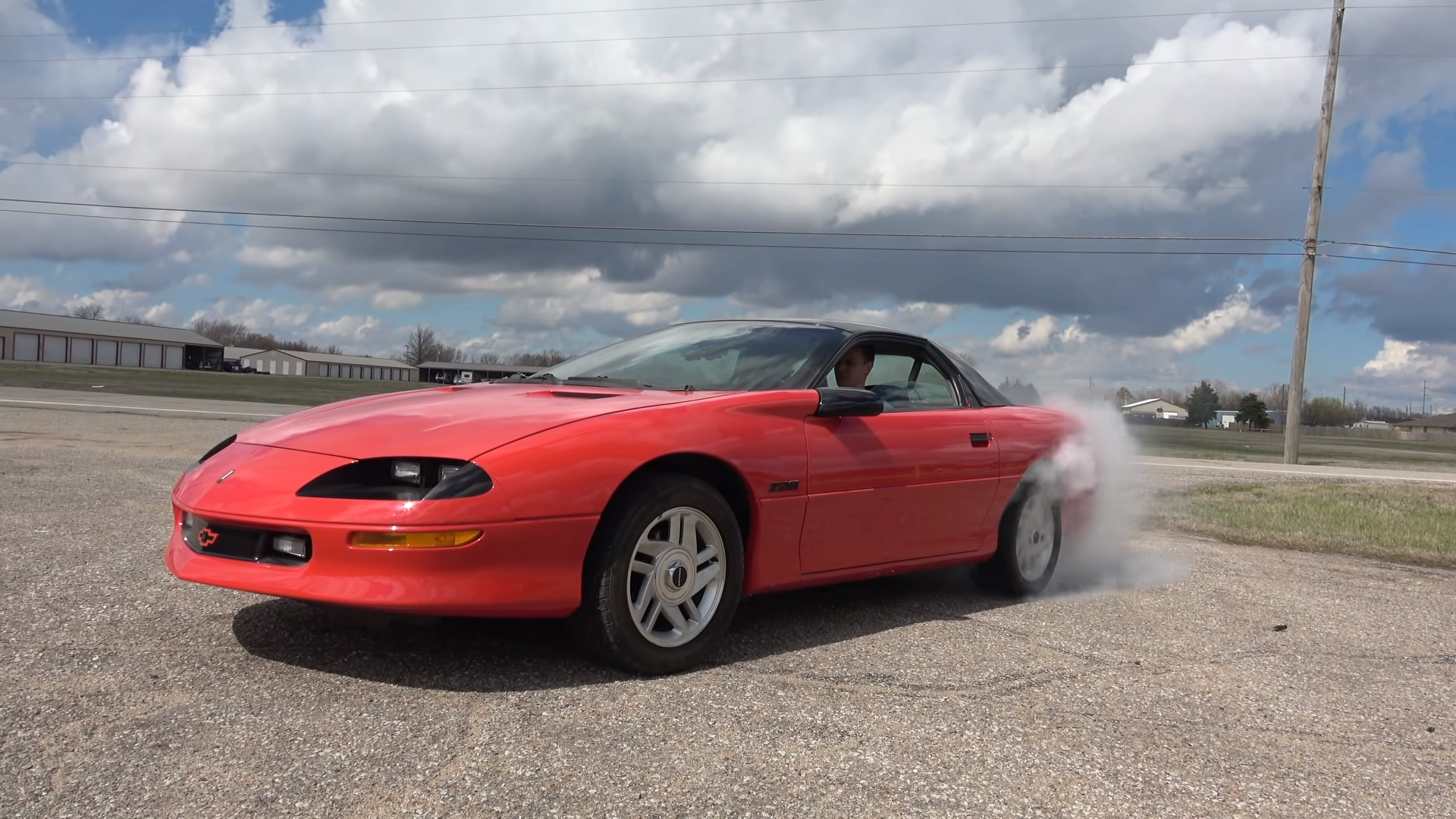 In the video, Hoovie attempts to get this Camaro back on the road. Initially, the issue appears to be a bad fuel pump. Once they get the Camaro up on the lift, they discover a few surprises.
Unfortunately, these LT1 engines are notorious for the Optispark distributor, which is often damaged by a failing water pump. That looks to be the case here, and some leaking gaskets are also observed.
Some upgrades are discovered, too, such as subframe connectors, drilled and slotted brake rotors, and a Flowmaster cat-back exhaust system. At this stage, Hoovie sits back and watches his mechanic drop the tank and replace the fuel pump.
With the pump replaced and the fuel lines cleaned out, the Camaro seems like it wants to start, but it just won't. A backfire starts a small fire, but thankfully there was an extinguisher nearby to prevent any serious damage.
Once the injectors have been cleaned, the Camaro lives! There's still some deferred maintenance to take care of, but now Hoovie can drive and enjoy his Z28.