This is becoming all too common…
---
As car theft numbers skyrocket in cities like Portland, Oregon more and more people are falling victim to another scheme: buying stolen cars. In a case that's getting a fair amount of attention, a woman's stolen Subaru was bought by a dealership, which then sold the car to a customer in Hawaii. How that could even happen is the big question.
Learn how a Portland man helps find stolen cars in his spare time here.
The woman's Subaru was swiped by a thief back in 2021. She said she notified "everybody (she) possibly could have to help stop this from happening" referring to the car being sold twice after it was stolen. Sadly, she left the title to the vehicle in it, a big no-no we hope nobody reading this does. If you do, take your title out of the car and store it somewhere secure. Never leave a title in a vehicle.
2021 was a busy year for car theft in Portland, with about 9,000 cases reported to police. According to the Portland Police Bureau, the Subaru Legacy and Forester and the top two models stolen in the city. That's not surprising considering how popular those are. The rest of the list consists of Hondas, Hyundais, Kias, Ford F-250/F-350, and the Subaru Impreza.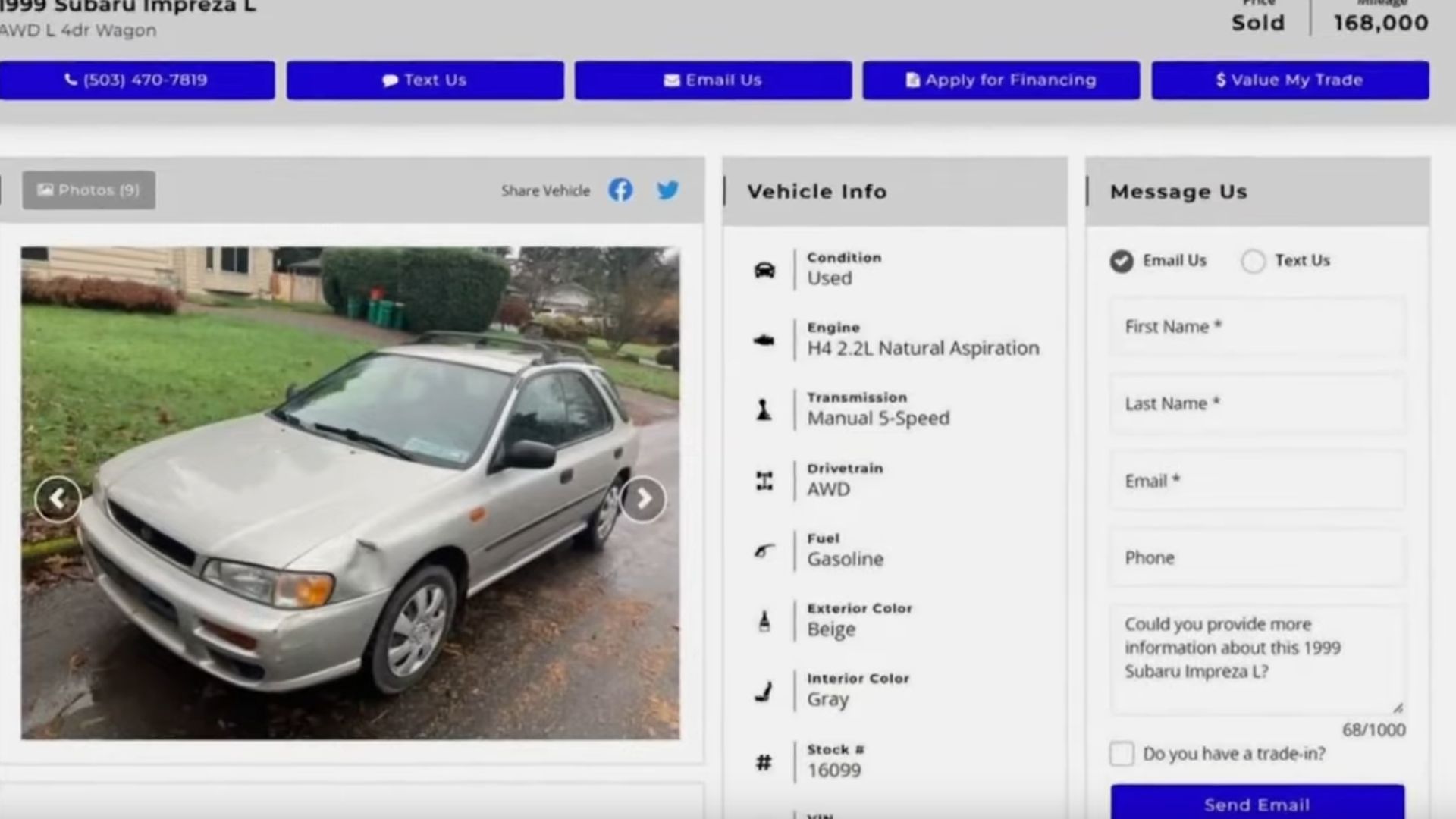 What's more shocking, or maybe not if you've been following the news in Portland, is that it currently ranks 5th in the nation for car thefts per capita. Police have been conducting special operations to recover stolen vehicles, yet somehow this one woman's Subaru slipped through the cracks, was purchased by a dealership which didn't catch that it was stolen, and was sold to someone in Hawaii.
Even though this woman goofed up big time in leaving her vehicle title in the Subaru, she did report the theft to police and the Oregon DMV, which put the license plate and VIN as stolen in its database. Yet the vehicle was bought by a local dealership, which registered it with the DMV. How that didn't automatically throw up red flags is a mystery.
The dealership owner told a local news reporter that he assumed for years if he were to register a vehicle that was stolen, the DMV would've notified him. Meanwhile, the Oregon DMV told that reporter it only runs the VIN on a vehicle to see if it's been reported as stolen when someone is transferring a car title in someone else's name.
Instead of just being dismayed at what happened to her, the original owner of the Subaru is working with members of the state's legislature to pass a law to change how the DMV operates, forcing it to run VIN checks to see if cars have been reported stolen whenever they enter a dealer's stock.
Source and images: KGW News