It took 38 years to reunite this VW with its original family, and another four years for a complete restoration.
---
In 1967, Marvin Pfenning bought a 1967 Volkswagen Type 3 Fastback, and eight years later he sold it to a local farmer. In the time period that Marvin bought the VW and sold it, this car made a lasting impression on his son, Lynn, who spent the most of his adult life keeping track of the car and trying to buy it back. In 2013, Lynn Pfenning managed to reacquire his dad's former car, and he then invested the next four years restoring and customizing the classic Fastback.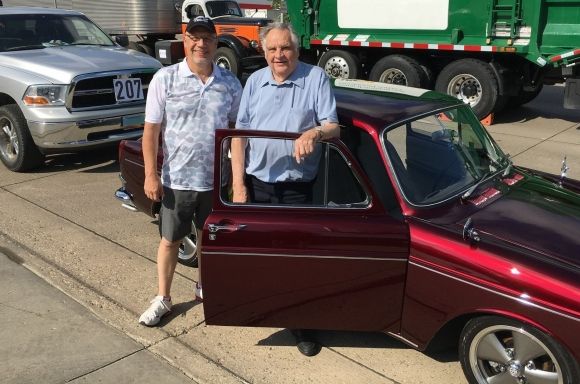 By the time Lynn had purchased the car from its second owner, the years hadn't been kind to the VW after spending years as a daily driver and a cattle herder (yes, you read that correctly) before being stored in a barn for another 20 years. The body was rough and rusty and the engine was damaged by a fire (caused by a mouse nest). In addition to the obvious paint and body work put into this VW, Lynn also rebuilt the engine (bored from the stock 1600cc displacement up to 1776cc) and gave the car a custom tweed interior.
It took Lynn about four years and close to $40,000 to transform the all-original Brunswick Blue Fastback into a custom Candy Brandywine show winner. Not long after the restoration was completed in July 2018, it won first place at the North Dakota State Fair for being the best antique car, and it's also been entered in several other shows including the Light The Night show in Minneapolis where it took first place for the best vintage European car.
The Volkswagen Type 3 was first introduced in 1963 with the Notchback and Squareback body styles and later in this Fastback body, and the platform was the basis for the sportier Type 34 Karmann Ghia.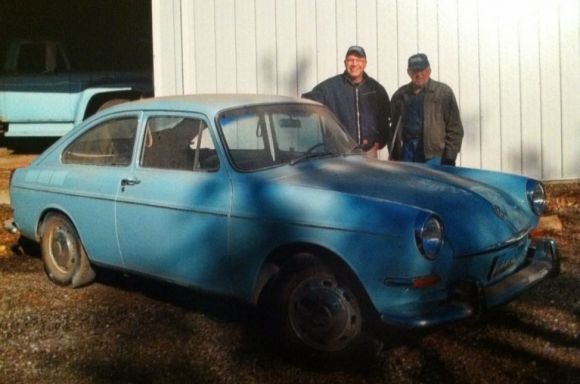 Source: Volkswagen