Fewer than 6,000 of these sporty SUVs were built in 2008.
---
At the height of the muscle-car era, automakers took big, high-output engines and stuffed them under the hood of just about anything. Well that's just what happened in 2006 when Chevrolet dropped a Corvette engine under the hood of its popular mid-size SUV to create a the low-volume Trailblazer SS. These performance-oriented SUVs were rare to begin with and you can't find many that haven't been modified and/or abused, which is why this 2008 Chevrolet Trailblazer SS being sold through Rock Solid Motorsports is so special.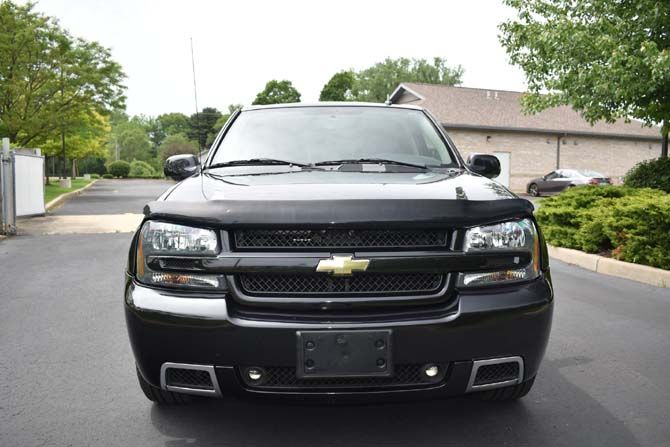 Chevy's answer to the Jeep Grand Cherokee SRT8, the Trailblazer SS was introduced in 2006, and it was in production until 2009. In that time, only around 26,000 examples of this performance SUV were ever made, and the 2008 model year was the second lowest with fewer than 6,000 units built that year. Starting with a run-of-the-mill family-sized SUV, Chevrolet created the Trailblazer SS – the first and only SUV ever to wear the SS badge – starting with the 390-horsepower 6.0-liter LS2 V8 from a C6 Corvette. These SUVs also got a sporty-looking design with 20-inch wheels and an exclusive monochromatic paint job, while the lowered suspension and upgraded brakes give this five-seater improved handling.
Despite having a little over 90,000 miles, this 2008 Trailblazer SS appears to have been well-preserved with the all-black exterior and two-tone leather interior both showing in good condition. As late-model vehicles continue to grow in popularity, these sporty Trailblazer SS SUVs will likely only rise in terms of collectibility.
Rock Solid Motorsports has this rare, performance-tuned SUV listed for $13,995, but you can click HERE to make them an offer.