All eyes will be on this Lewis Hamilton car as it crosses the block…
---
When it comes to buying race cars, the record of the vehicle absolutely matters. That's helping to fuel big speculation for a Formula One McLaren Mercedes MP4-25A piloted by none other than Lewis Hamilton back in 2010. Destined for the auction block during the Formula 1 British Grand Prix 2021 this July, estimates call for it pulling down somewhere between $5-7 million.
Check out Adam Carolla's impressive race car collection here.
Making the auction even more noteworthy is the fact RM Sotheby's, which is handling the transaction, is working with Formula 1 to take bids as the car is driving around the Silverstone circuit. If you really want bragging rights, saying you bid on a car as it was going 150 mph on one of the most iconic tracks in the world could be the ticket.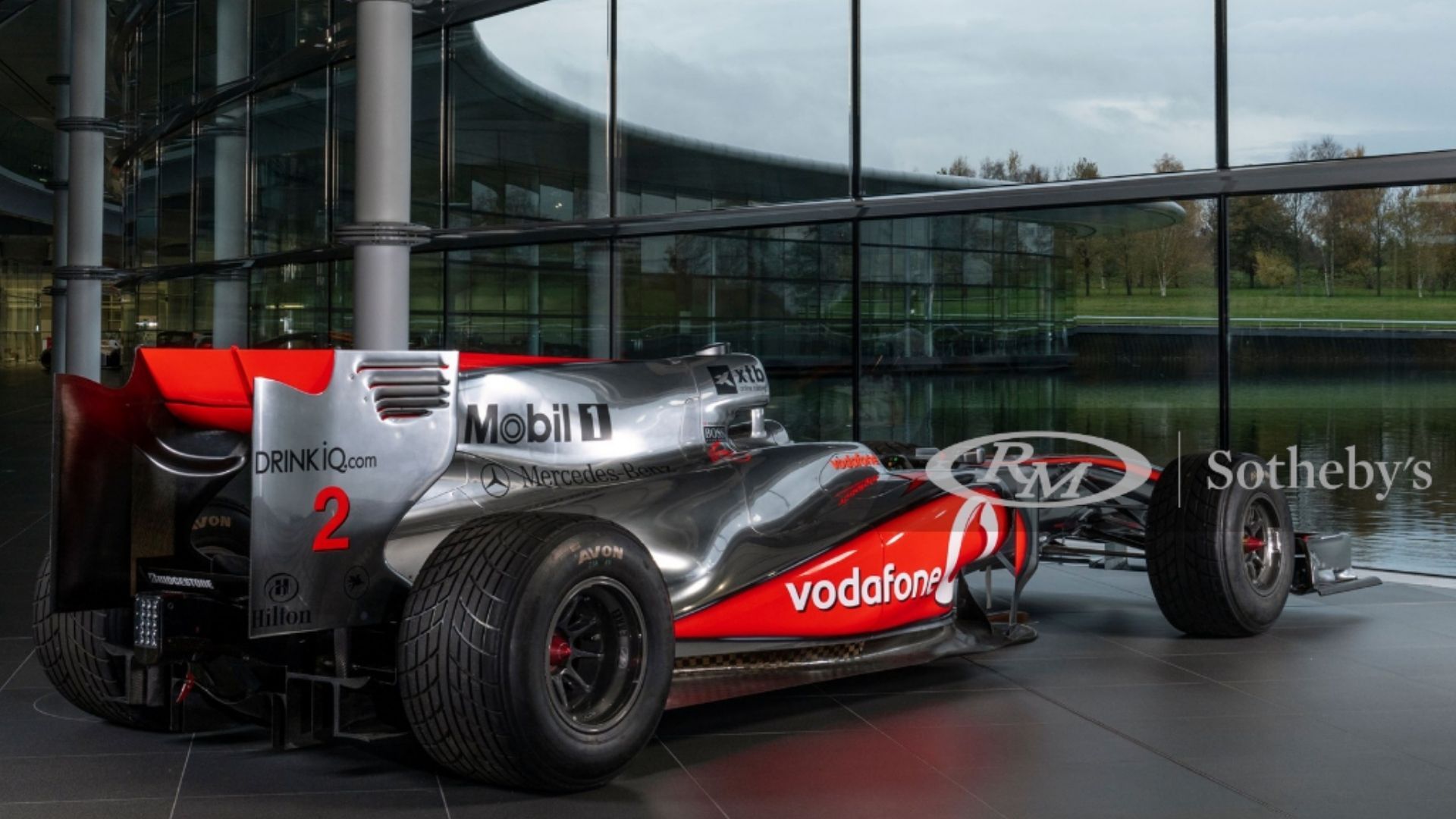 Any car associated with Lewis Hamilton is going to draw considerable interest. Whether you like the man, there's no denying his unrivaled success in F1. After all, the man is a seven-times world champion, plus he boasts about 100 pole positions and 98 wins, the most out of any driver in F1 history. Since he's still competing, that number will likely only continue to increase.
For these reasons, both collectors and investors are desperate to get their hands on anything directly related to Hamilton. Add to that the fact this is the first time a race-winning car driven by the man has ever been auctioned to the public and you have a recipe for high-flying bids.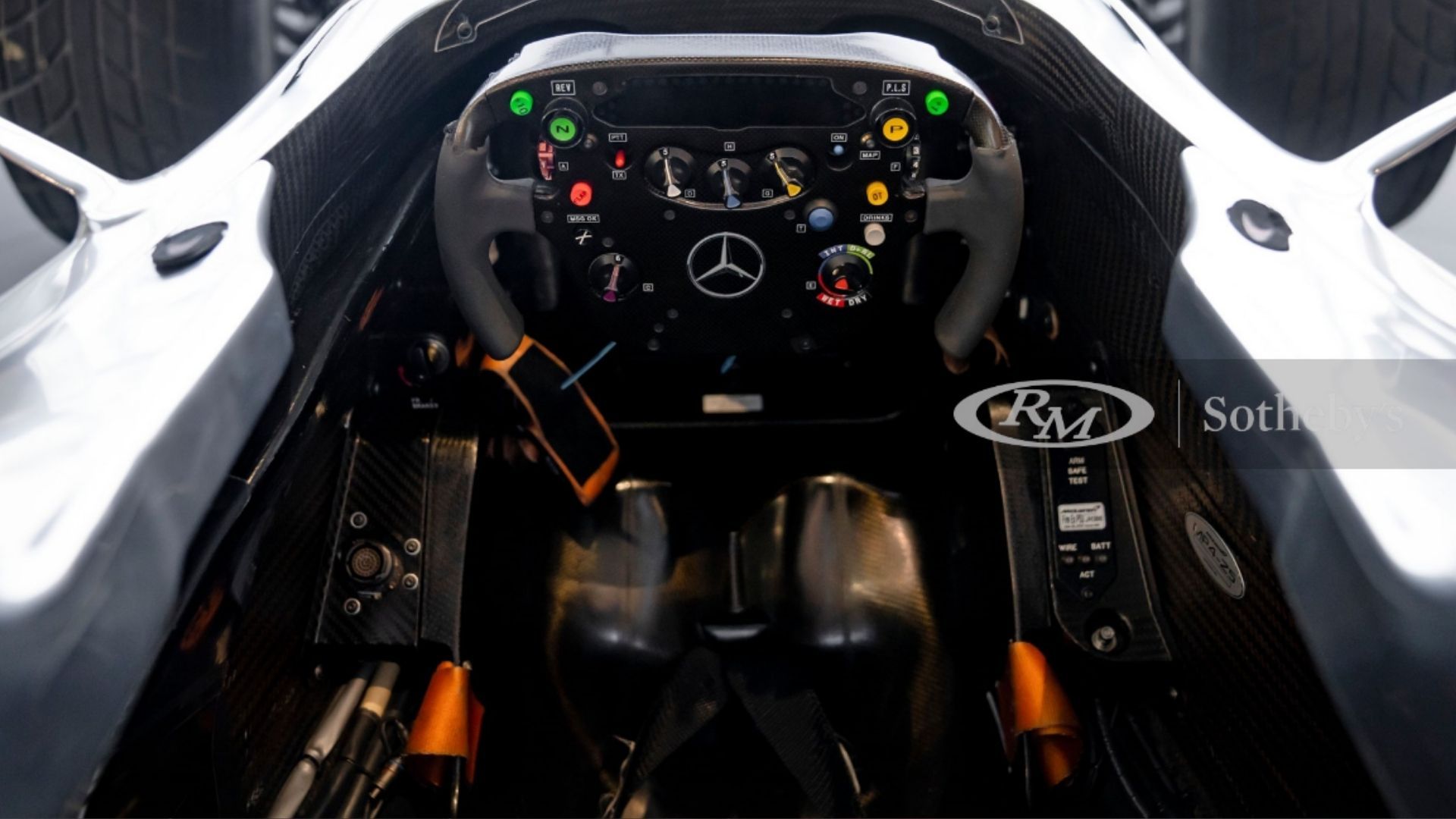 Hamilton drove the McLaren MP4-25A in four races, including when he won the Turkish Grand Prix after Mark Webber and Sebastian Vettel crashed into each other. Jenson Button also piloted the F1 racer, taking it on the track for 5 competitions and achieving 3 podium finishes as well as a fastest lap. All that is music to the ears of those gearing up to place bids.
Check out the car's listing for yourself here.