He's doing his part to reduce his carbon footprint.
---
One would think a race car driver, especially one in such an elite field as Formula One, wouldn't be worrying so much about vehicle emissions. However, F1 star Lewis Hamilton recently revealed in a press conference he doesn't drive his gas-burning car collection anymore. The reason he cited was a concern for the environment.
Hamilton stated his Mercedes-Benz EQC and Smart EQ Fortwo are both his go-to vehicles these days. They're electric-only models, you know, so he doesn't hurt the air quality by burning fossil fuels. He also revealed that when he has to be picked up at an airport he always requests an EV if possible. The man also sold his private jet, opting to fly on commercial flights like the rest of us.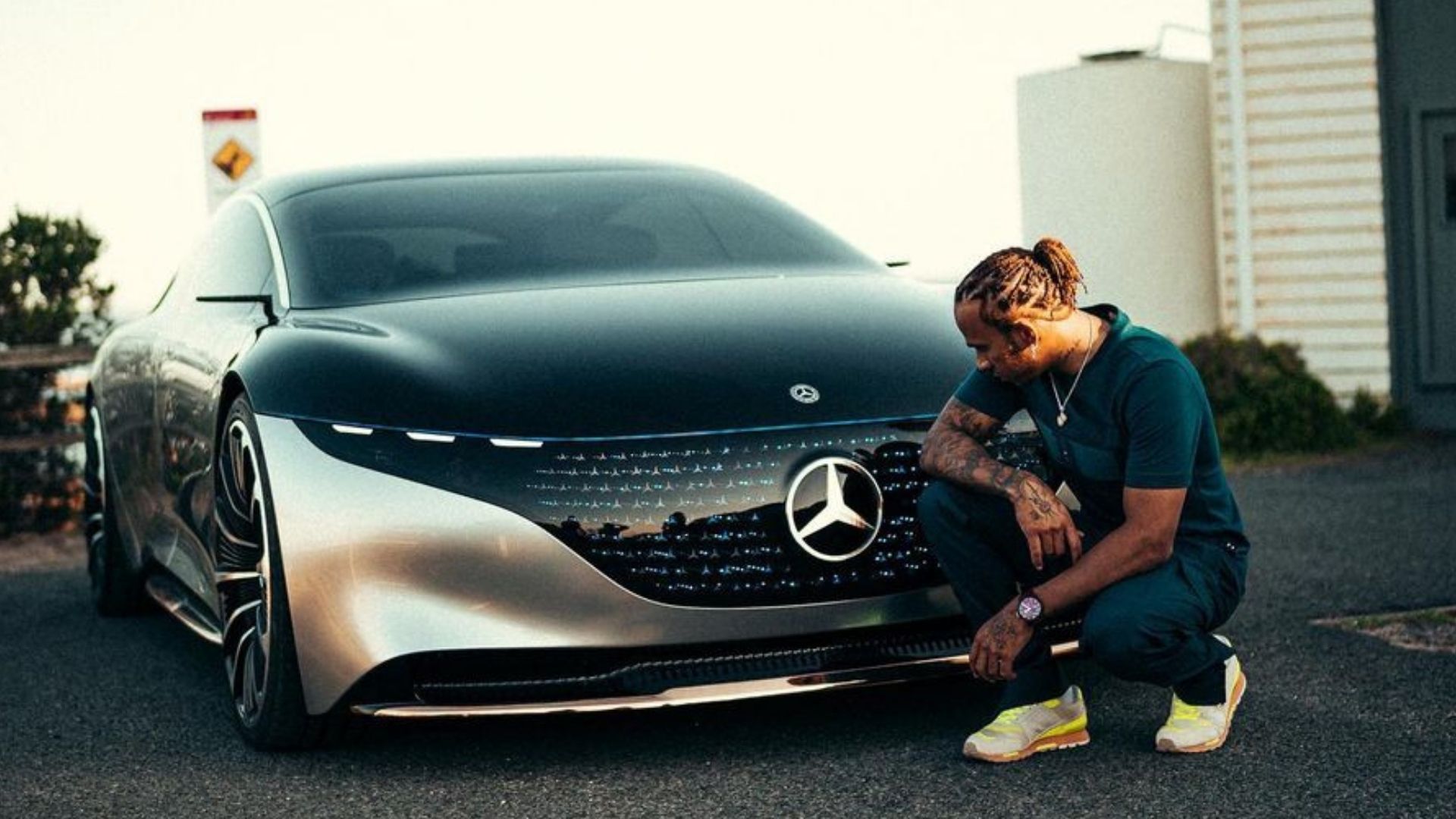 In an age when celebrities have been accused of being more preachy than ever about things like environmental issues, you have to give Hamilton credit for putting his money where his mouth is. That's especially true if you realize what's in his car collection.
It might surprise you to learn Hamilton has some nice American cars in his garages, which are split between Monaco and Los Angeles. The man owns two Shelby Cobras and a Shelby GT500, so he's enjoyed plenty of raw, tire-shredding horsepower.
Of course, Hamilton also has plenty of exotic European supercars in his possession. Among them is a Ferrari LaFerrari and LaFerrari Aperta, plus a Ferrari 599 SA Aperta. The man also has a McLaren P1 and Pagani Zonda.
The big question is if Lewis Hamilton doesn't drive his gas-burning cars anymore, is he going to sell them all? After all, he sold his private jet for presumably the same reason. Why keep cars you won't use and maybe even think are damaging to the planet? We're not sure who would dare ask him this, but it would be interesting to hear his response.