Grab your sidekick for some memorable adventures.
---
Just about everyone loves the look of a classic Indian motorcycle. You get a lot of that unique styling flair with this Indian Chief Vintage, albeit with some modern benefits, so it makes for a more unique and fun ride. For example, those fringed saddlebags are something you won't find on many motorcycles these days. Same goes for the swooping fenders and the attached sidecar. All of this presents excellently with Willow Green and cream paint, plus chrome in the right places. This is a real head-turning bike, the kind people ask you about at stop lights and gas stations.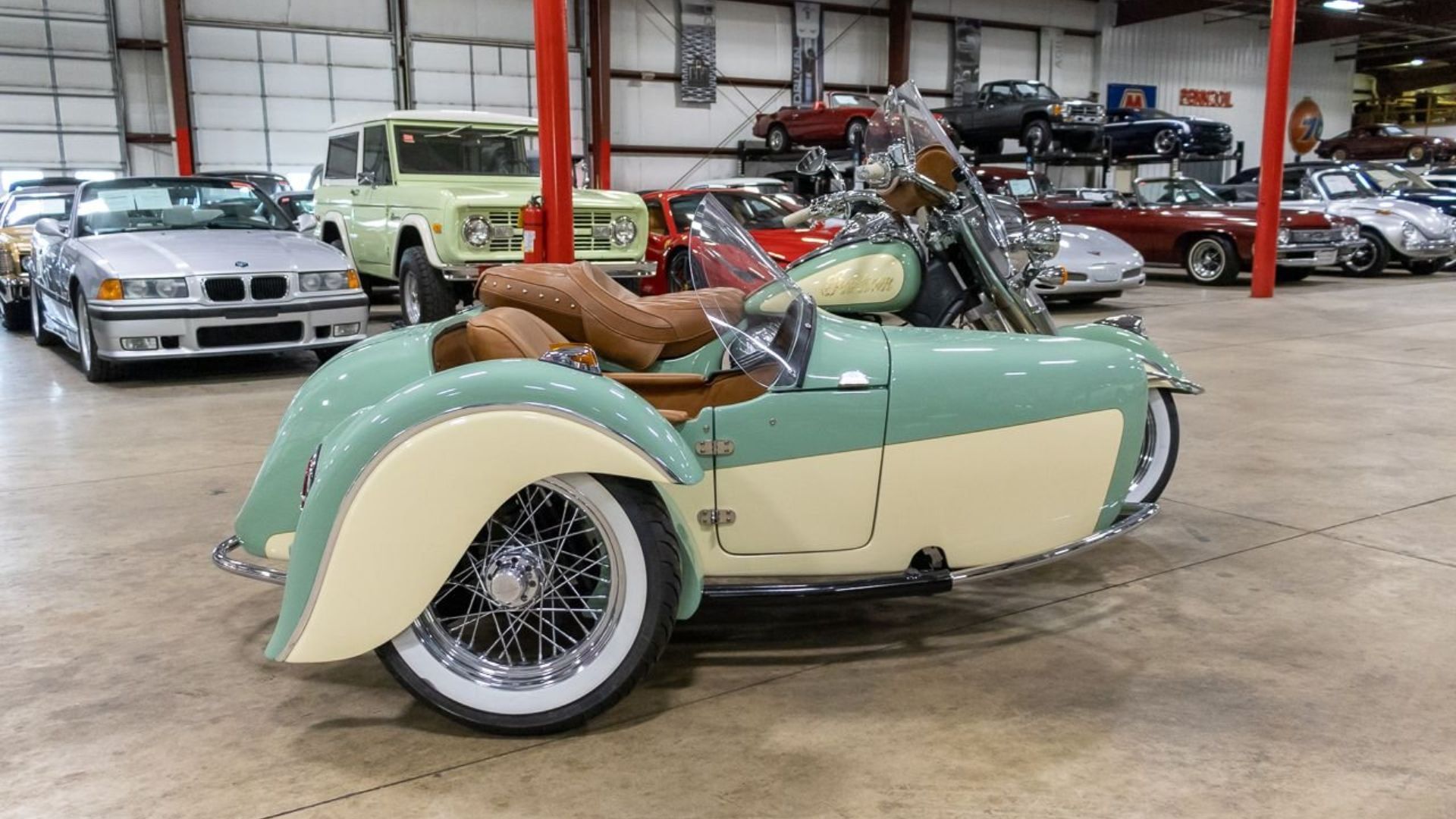 As they say, part of the adventure is the journey itself and this Indian ensures that'll be the case. If your idea of adventure isn't breaking down on the side of the road or suffering while riding for hours at a time, the good news is that while this Chief packs a lot of vintage flair, it's also loaded with modern designs and conveniences, so you get the benefits of both.
Don't like the look of the windscreen? You can easily remove it without the use of tools. Same thing goes for those saddlebags. If you want to ride solo, you can unbolt the sidecar, then reattach it when your wingman (or woman, or dog for that matter) wants to come along for a ride.
Comfort is key with this Indian Chief Vintage. That air-cooled Thunder Stroke 111 engine with swooping downdraft exhausts and finned valve covers sure looks cool, but since it joins up with a five-speed manual transmission you can cruise at highway speeds without suffering. Also, 29 degrees of rake keeps you in a comfortable position, cruise control means you don't have to keep on the throttle, and keyless ignition makes getting on and taking off a cinch.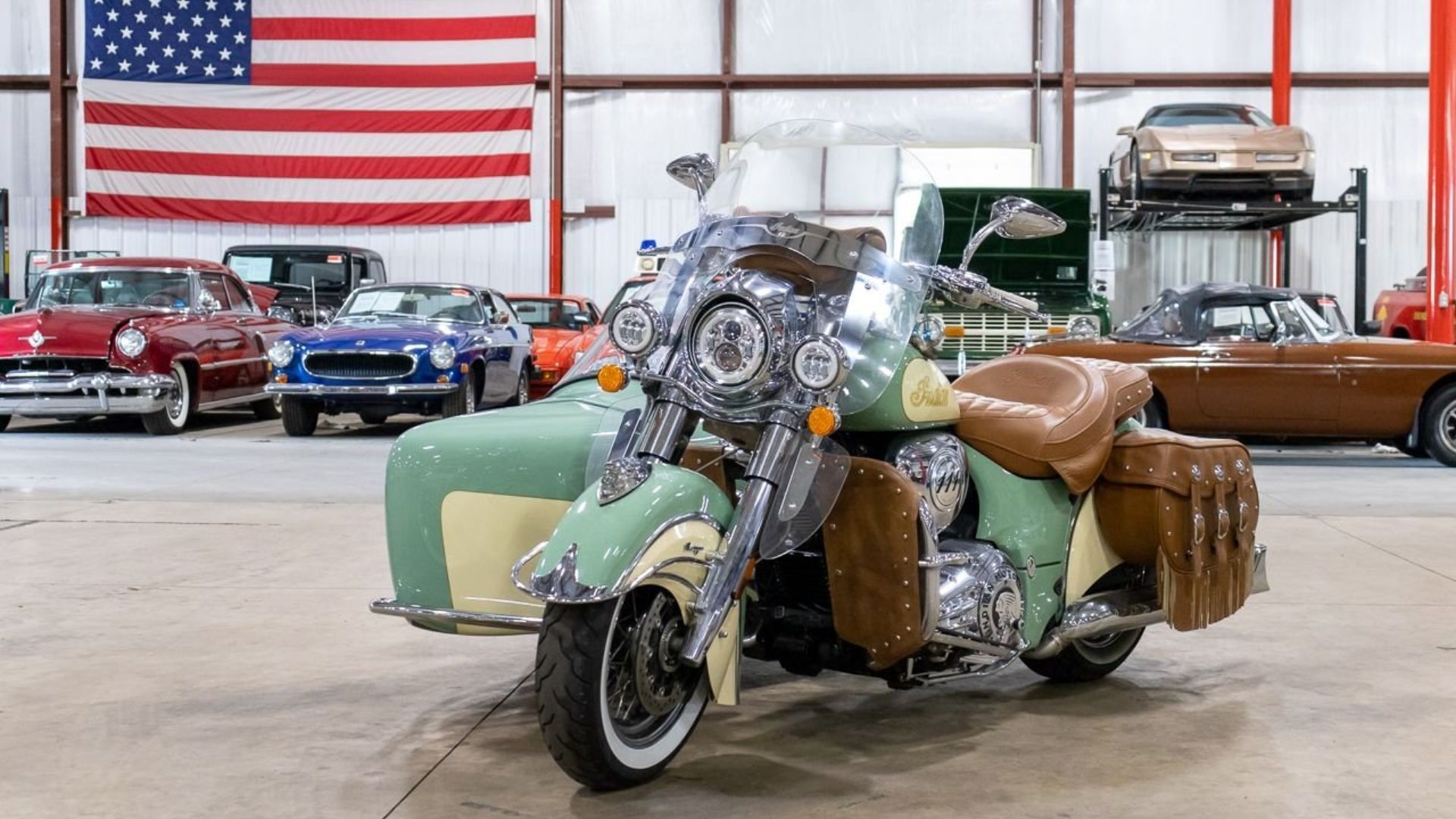 This is a bagger you won't mind using to hit the open road, whether you're looking for weekend fun or a cross-country adventure. If you've decided this 2016 Indian Chief Vintage with sidecar could be the ride for you, contact GR Auto Gallery to work out a deal.