This restomod truck couldn't possibly be any sleeker.
---
Classic, split-window American pickup trucks are a sight to behold, but this 1949 Chevrolet 3100 is truly something else. Someone had a vision of making this into a super sleek restomod and succeeded in so many ways. It has an incredibly clean appearance in every direction and surely will make jaws drop like crazy. The best part is this Chevy is for sale.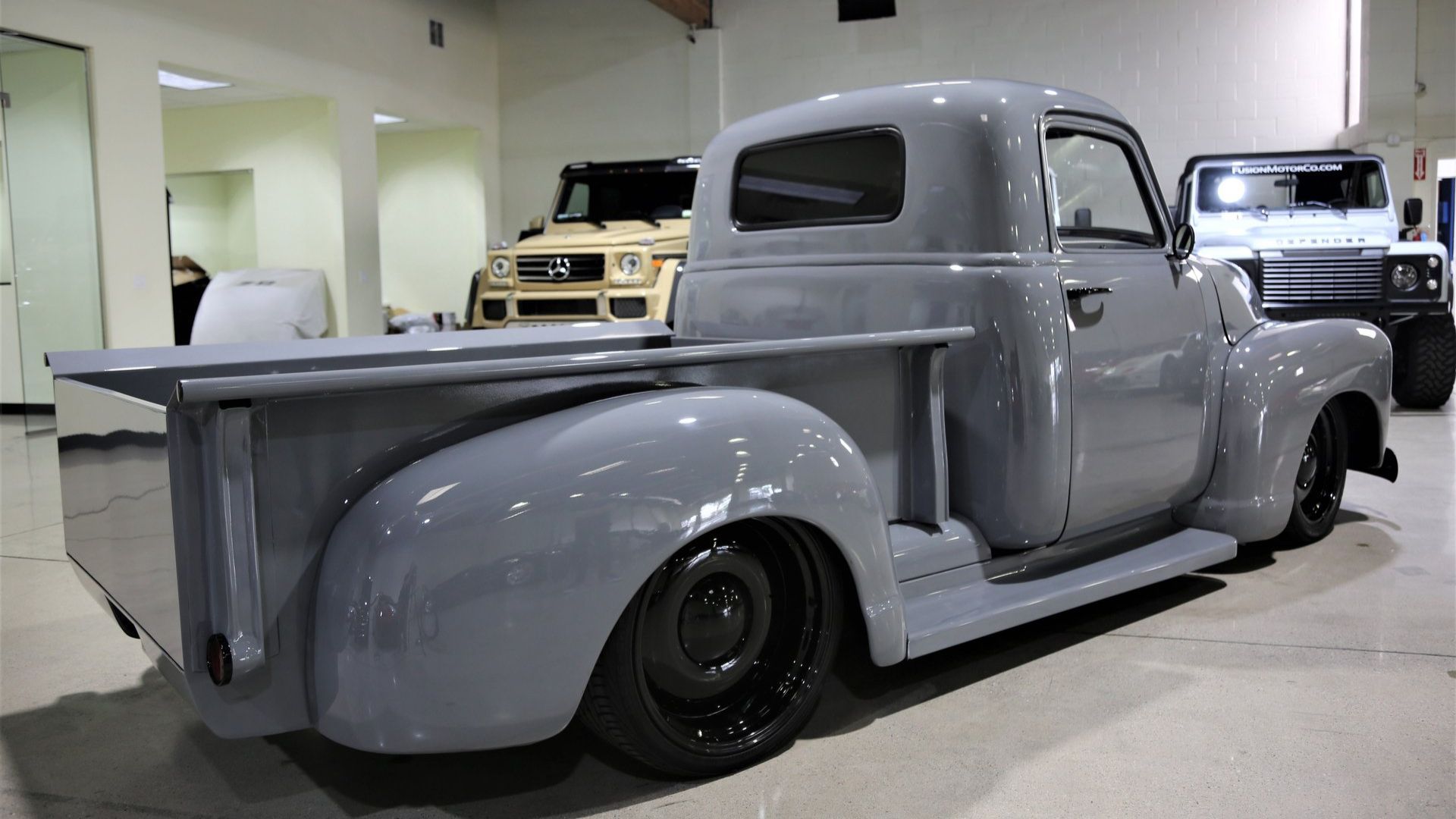 About the only thing you could do to make this truck sleeker is shave off the door handles and put a tonneau cover on it. But that would obstruct your view of the modern-chicbed where the oak wood panels have been stained black, matching the metal bed strips. That and other black trim pieces pair with the 2017 Audi Nardo Grey paint absolutely perfectly in a very modern and aggressive way.
Underneath it all is a Chevy S-10 chassis that's about clean enough to use for food prep. That means no worrying about rust or anything else eating away at this masterpiece. Coys wheels tucked in tightly really make this ride shine in a most tasteful way.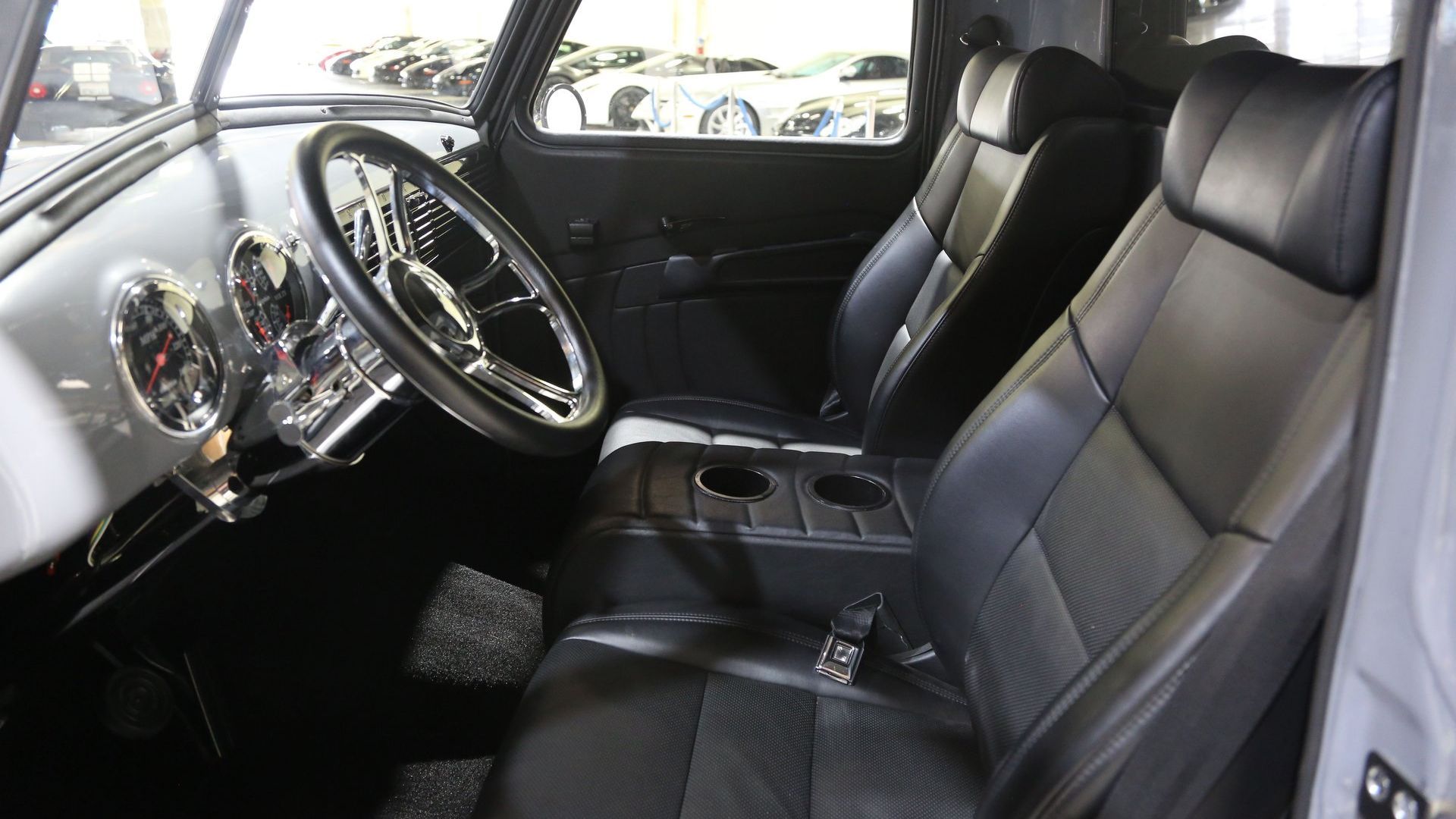 Not only is this Chevy a looker, it's packing some serious heat with a fuel-injected 5.3-liter Vortec V8 under the hood. Backing that up is a 4L60 automatic transmission. To keep that modern power in check are Wilwood disc brakes at all four corners. You also get power steering so you can keep the strength training to your gym regimen.
Naturally, you'd expect the interior on this restomod to have some modern and retro flair mixed together, and it does. Power leather bucket seats and a plush armrest with two cupholders make this a fine ride to spend some quality time inside. There are also three-point seatbelts and power windows. Meanwhile the dash, gauges, and steering wheel hearken back to simpler times.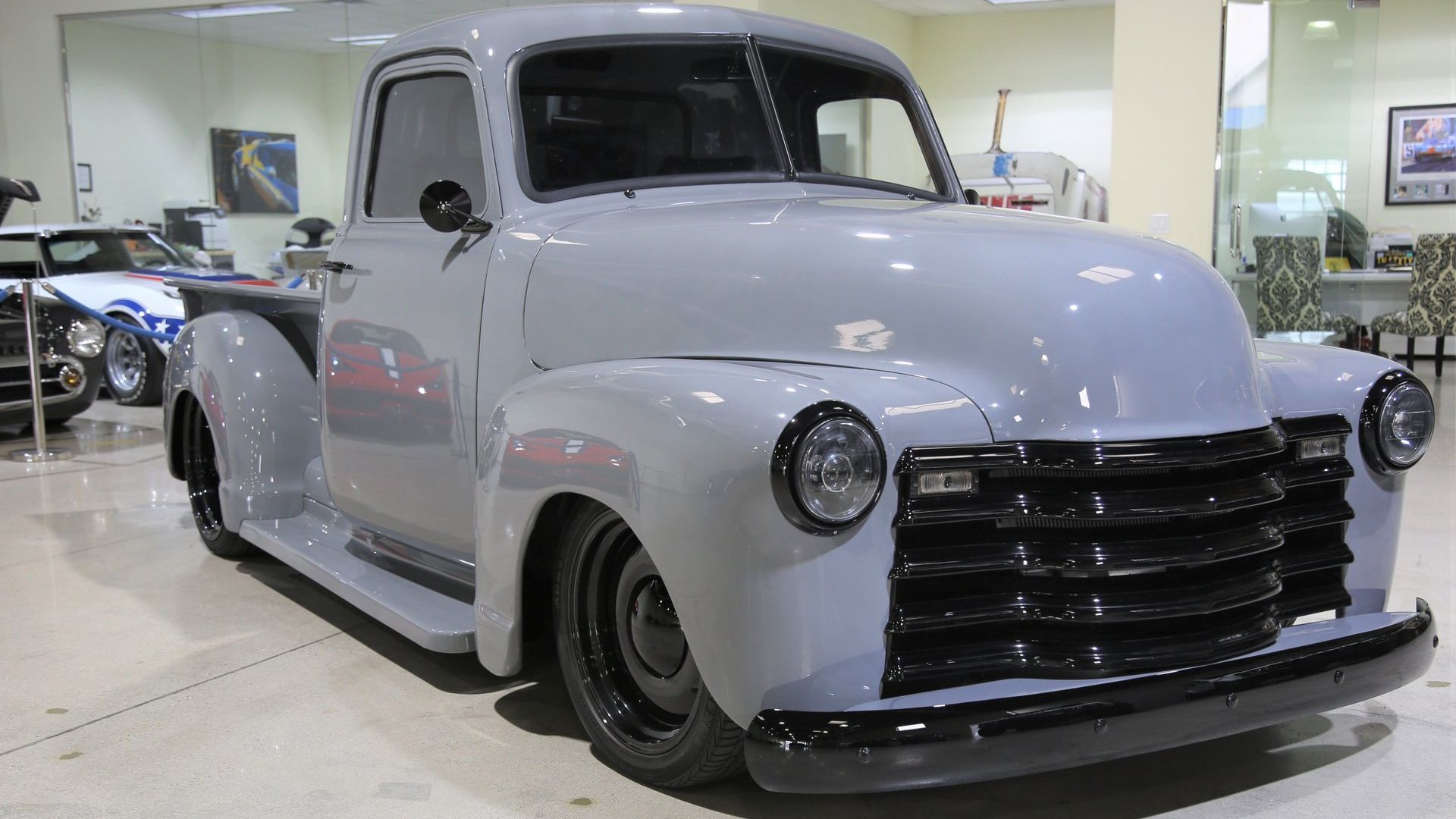 Sure, there are a lot of classic Chevy trucks on the market, but none are just like this one. Make this custom Chevy 3100 your pride and joy by contacting Fusion Luxury Motors and making an offer.
Wheels Tucked In Tight