This chopped, channeled and sectioned truck has been featured in Rat Rod Magazine.
---
Rat rods have definitely seen a spike in popularity recently, and this incredible 1949 Chevy Rat Rod Truck is about as wild as these custom vehicles can get. If you want to own every car show you attend, this custom rat rod up for sale through RK Motors is the way to go.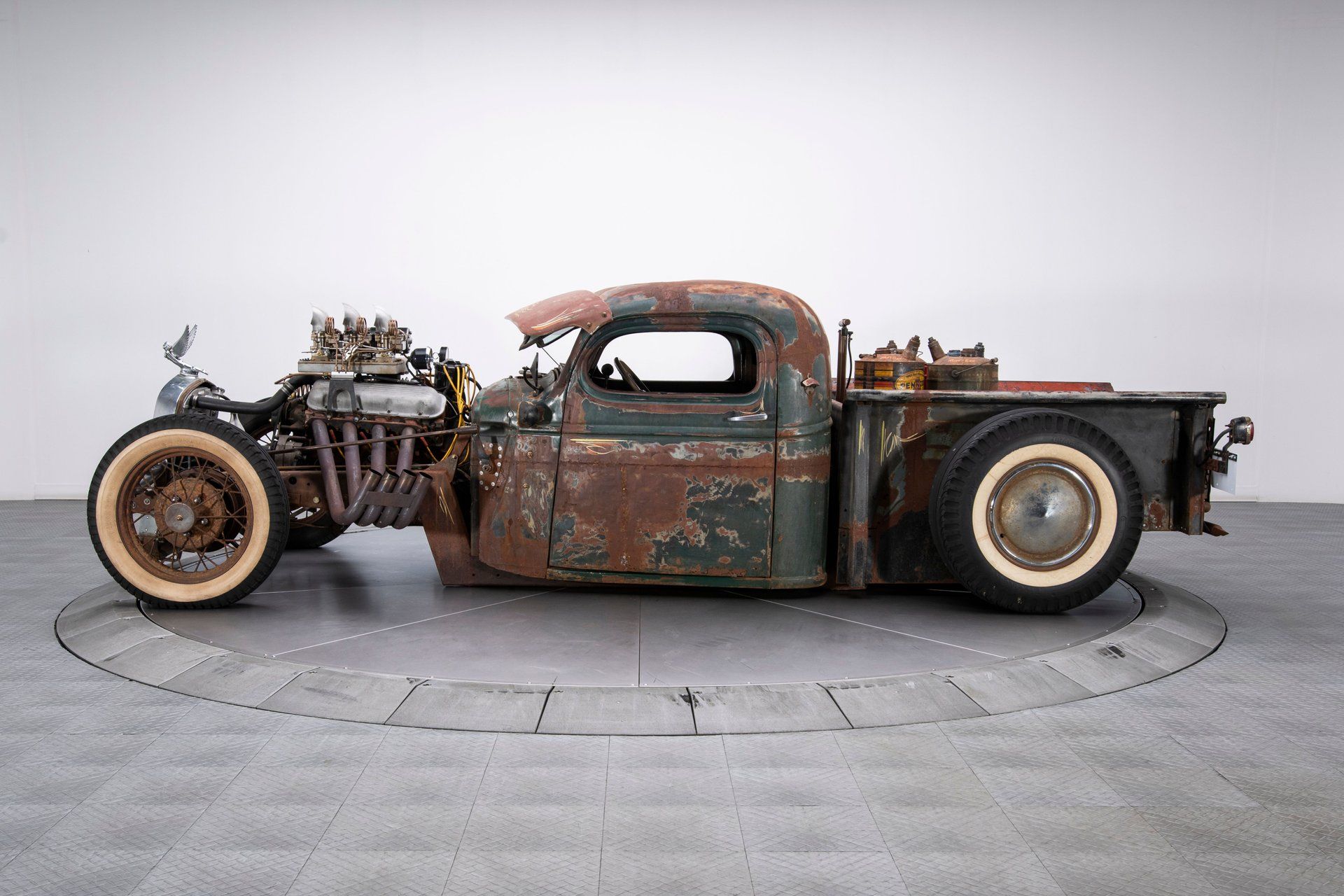 Although this truck started life as a regular 1949 Chevrolet 3100, it has been fully customized starting with the frame that has been Z-cut eight inches in the front and nine inches in the rear; when the air ride suspension is lowered, the center part of the frame actually rests on the ground! Sitting atop this low-riding chassis, the cab was sectioned by four inches and channeled by two inches, and the roof has a five-inch chop. The overall look is completed with detailed patina and custom pinstripes everywhere you look.
There is even realistic patina added to the 454 cubic-inch V8, which is topped with a trio of Rochester carbs with power being sent to the fat rear tires through a three-speed automatic and GM 10-bolt rear end. As detailed as this rat rod is, the coolest part of the build is the vintage-looking fuel cans that are located in the cargo bed are actually used as fuel cells to feed gas to the engine.
Suicide doors provide easy access into this rat rod, and despite all the chopping and channeling, the custom-made seats provide stylish thrones for cruising. Exposed welds, rivets, patina and pinstriping give this truck a true rat rod interior.