Add this one to your collection.
---
International Watch Company has long pushed the envelope for precision timekeeping used in all kinds of applications, including motorsports. As you probably already know, IWC has deeper connections to motorsports than just supplying timepieces, joining in races with its own team. To honor the connection between the Swiss watch brand and car racing, Hot Wheels has collaborated with IWC to create the Hot Wheels IWC Racing Team Transport set.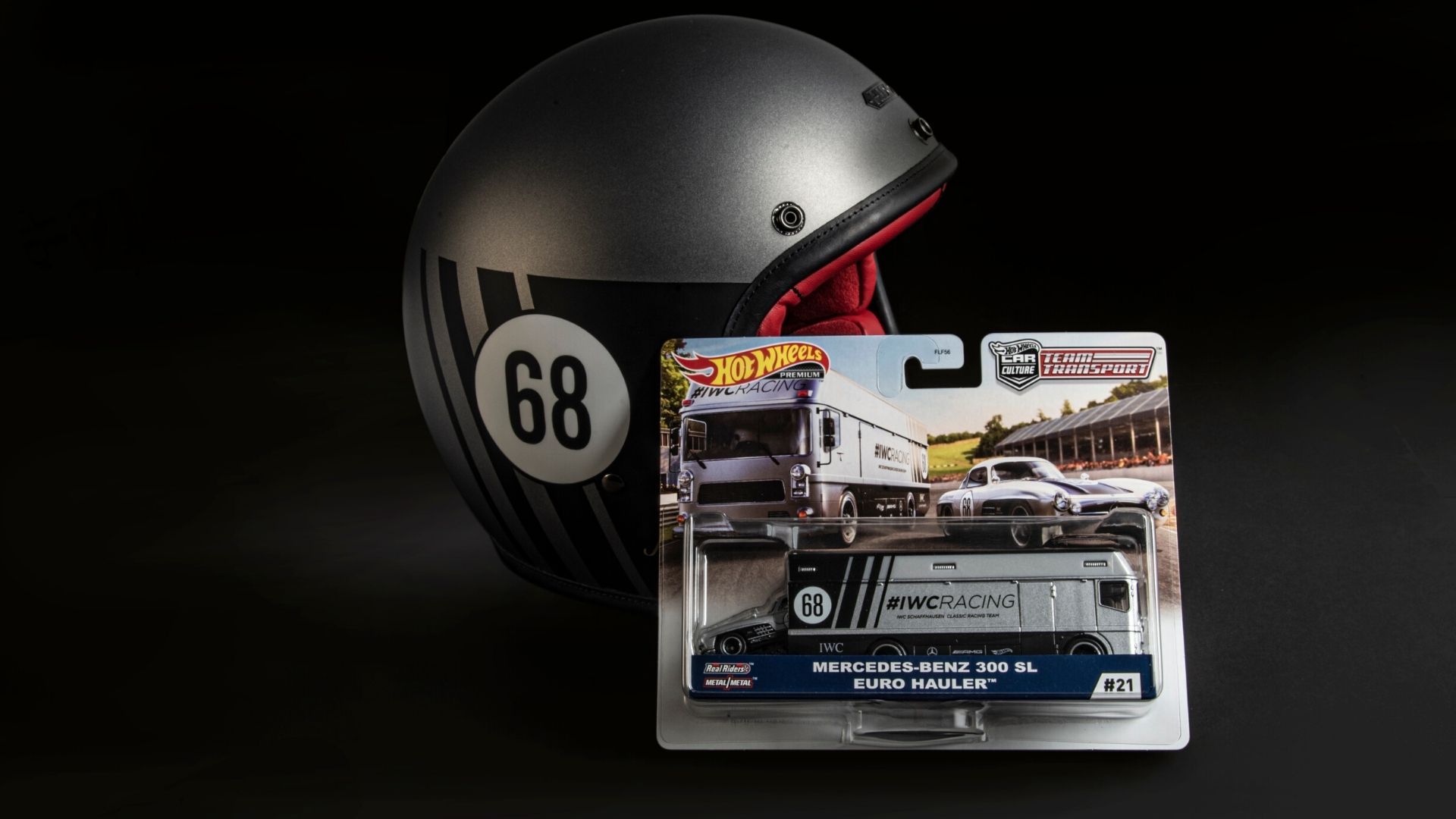 This is a good-looking diecast set which would go great in your collection, whether you keep it in the packaging or take it out to display. It features a 1:64 scale replica of the Mercedes-Benz 300SL piloted by none other than Formula One legend David Coulthard for IWC.
The level of detail applied to this set is impressive. IWC worked closely with Hot Wheels to ensure everything looks perfect, right down to the racing wheels and bucket seats for the interior.
Another small detail racing fans will notice is in the packaging. The Goodwood Motor Circuit is referenced, the racetrack where Coulthard won the Tony Graze trophy in 2019 behind the wheel of the IWC Racing 300SL, so it's obvious why.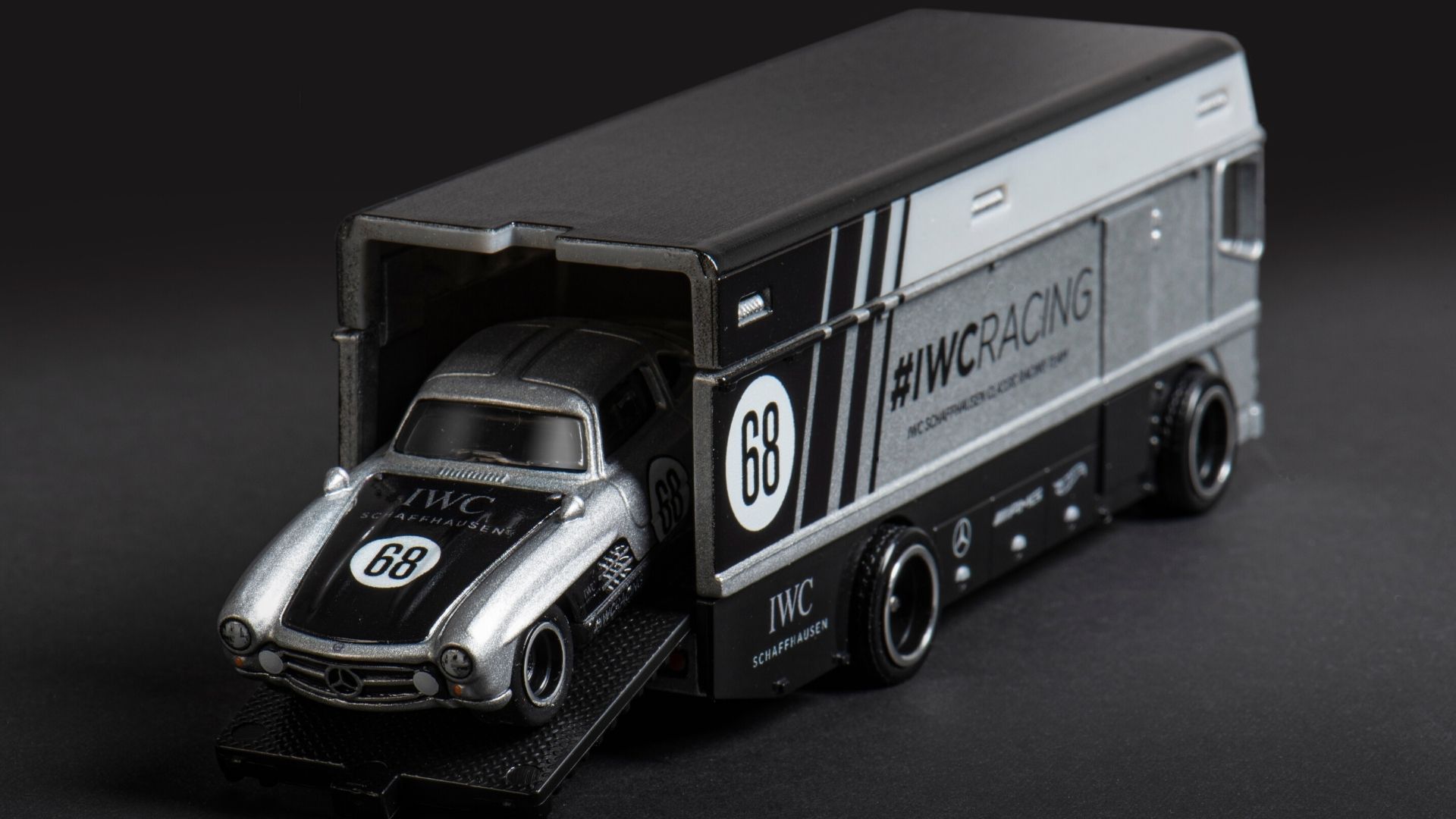 You'll note the racing livery is a little different than what you might remember from back in the day. It was created to celebrate the glory days of the legendary Mercedes Silver Arrow race cars. As for the number 68 on the car, it signifies the founding of Hot Wheels in 1968 as well as the founding of IWC in 1868, exactly 100 years apart.
The announcement of the Hot Wheels IWC Racing Team Transport set comes at an exciting time for IWC. A new flagship store for the brand is opening in Zurich, Switzerland, promising a more immersive shopping experience. Its theme will the IWC Racing Works and will be filled with references to the IWC classic racing team, including a full-sized Mercedes-Benz 300SL Gullwing.
More IWC sets from Hot Wheels are planned for the future, but no details have been released yet.