Choose to restore or preserve the classic car as it is.
---
Sometimes you find a diamond in the rough, which means you get to decide if you polish it or leave it as-is. That's the case with this classic Porsche 356B. It rolled off the factory line on May 3, 1962 as one of only 1,567 Reutter Cabriolets assembled by the German automaker for Hoffman Motors Corporation in New York City. While it might not look like much to some people today, this classic sports car has a known history and many original details, so it's far from just a hunk of junk on wheels.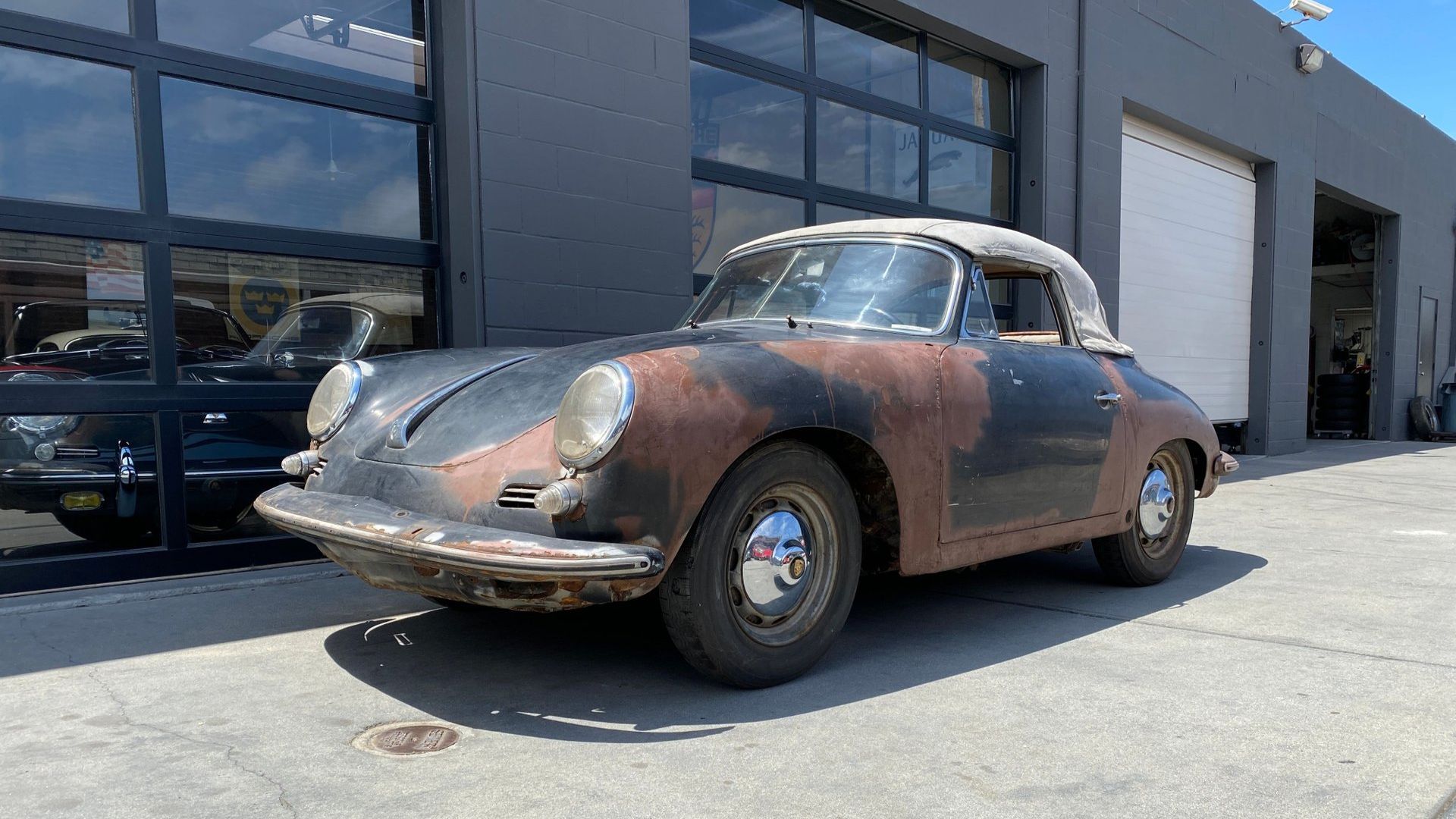 While it wears a weathered patina today, this car originally was painted Oslo Blue, which must have looked fantastic with the Red leatherette interior. Someone painted the car black right over the factory color, but considering the body's current condition you get to choose what to do with the exterior and interior colors.
This is a numbers-matching car, which just adds to its appeal. That factory 1600cc Super engine isn't running, so a rebuild is in its future. Mated to it is a 4-speed manual 741 transmission, roundly considered to be the best one offered for this vehicle. Also included is the ZF steering box, providing precision handling on road or track. Four-wheel disc brakes were also fitted to this Porsche, which is fantastic.
Most people will want to bring this Porsche back to its glory through a nut-and-bolt restoration, which would turn out fantastic. In its present condition, this car's undercarriage has quite a bit of corrosion, making new floor pans, closing panels, jack spurs, and other metal work necessary before it can roll on the road again.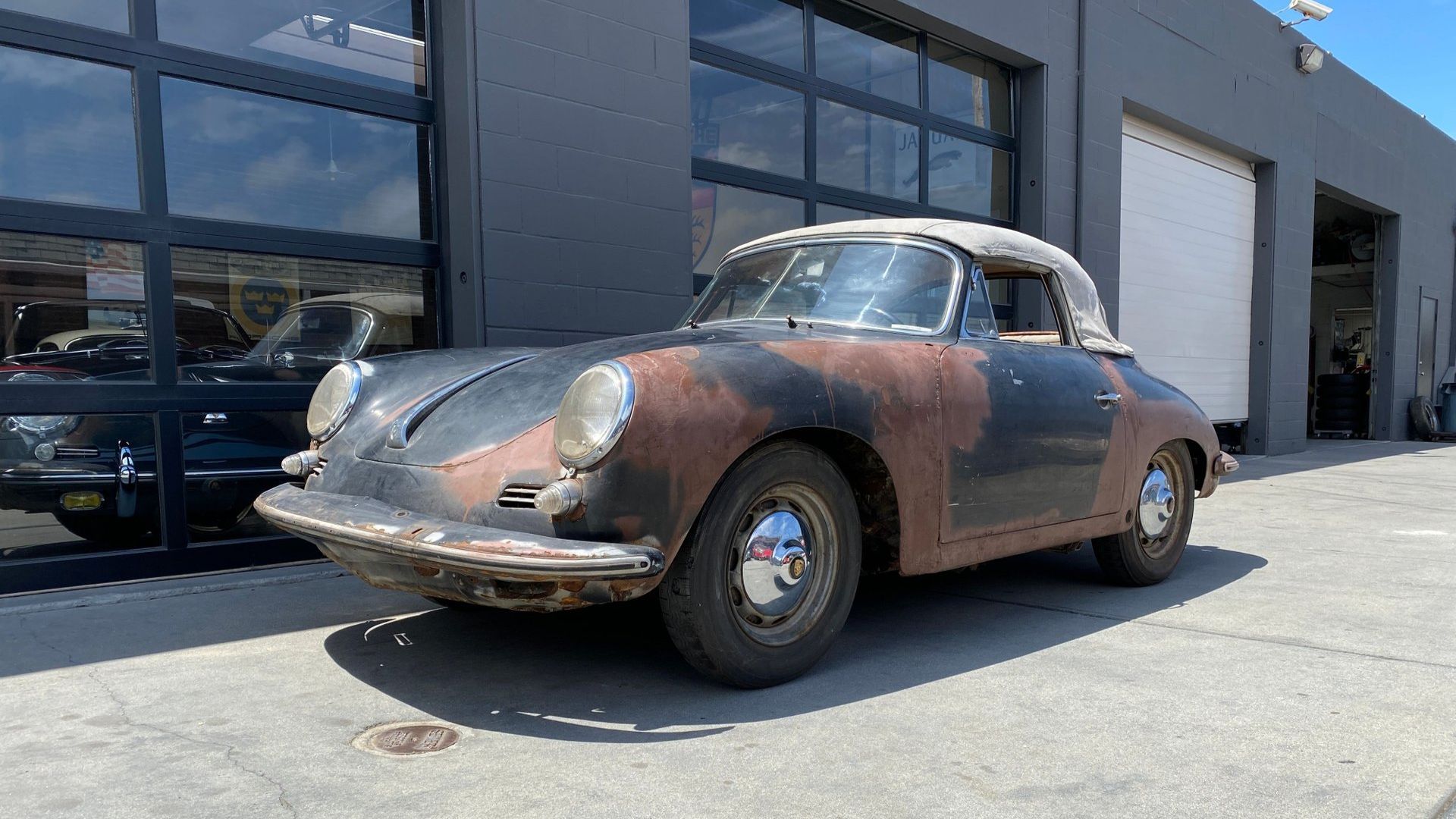 You can see there are many original details preserved in this 1962 Porsche 356B Cabriolet, like the front and rear seats, AM/FM Blaupunkt radio, and VDO instruments. The original keys, driver's manual, Kardex, jack, spare tire, and tonneau cover are all included with this historical vehicle through European Collectibles.