Oh look, another Dodge Charger police chase…
---
The Martin County Sheriff's Office in Florida got in on a high-speed chase on I-95, taking out a suspect in a Dodge Charger Scat Pack. Before that, the man behind the wheel of the Mopar successfully evaded cops from several other jurisdictions, leading them on a chase which spanned 3 counties. However, once he entered Martin County law enforcement there was determined to take him down.
Police chased a Dodge Charger into a lake. See the wild aftermath here.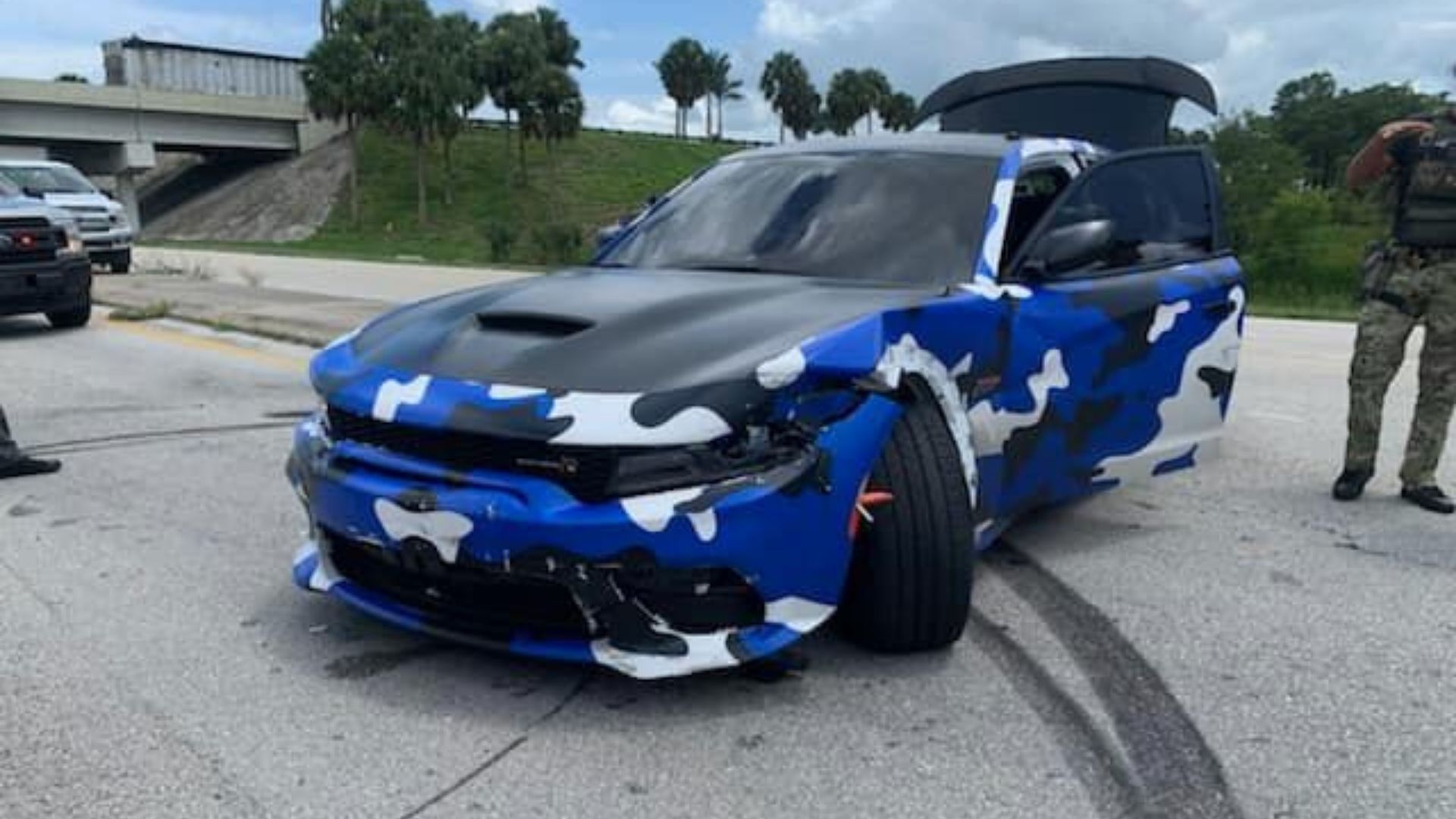 As you'll see in the video we've included from Martin County Sheriff's Office, deputies didn't mess around. Several vehicles swarmed the blue, white, and black camouflaged Dodge Charger, with several taking swipes at PIT maneuvers. Sure, the guy slips out of a few impacts, but eventually he got sideways, his rear tires smoking as he laid down the hammer too hard to correct his motion and get out of Dodge (pun intended).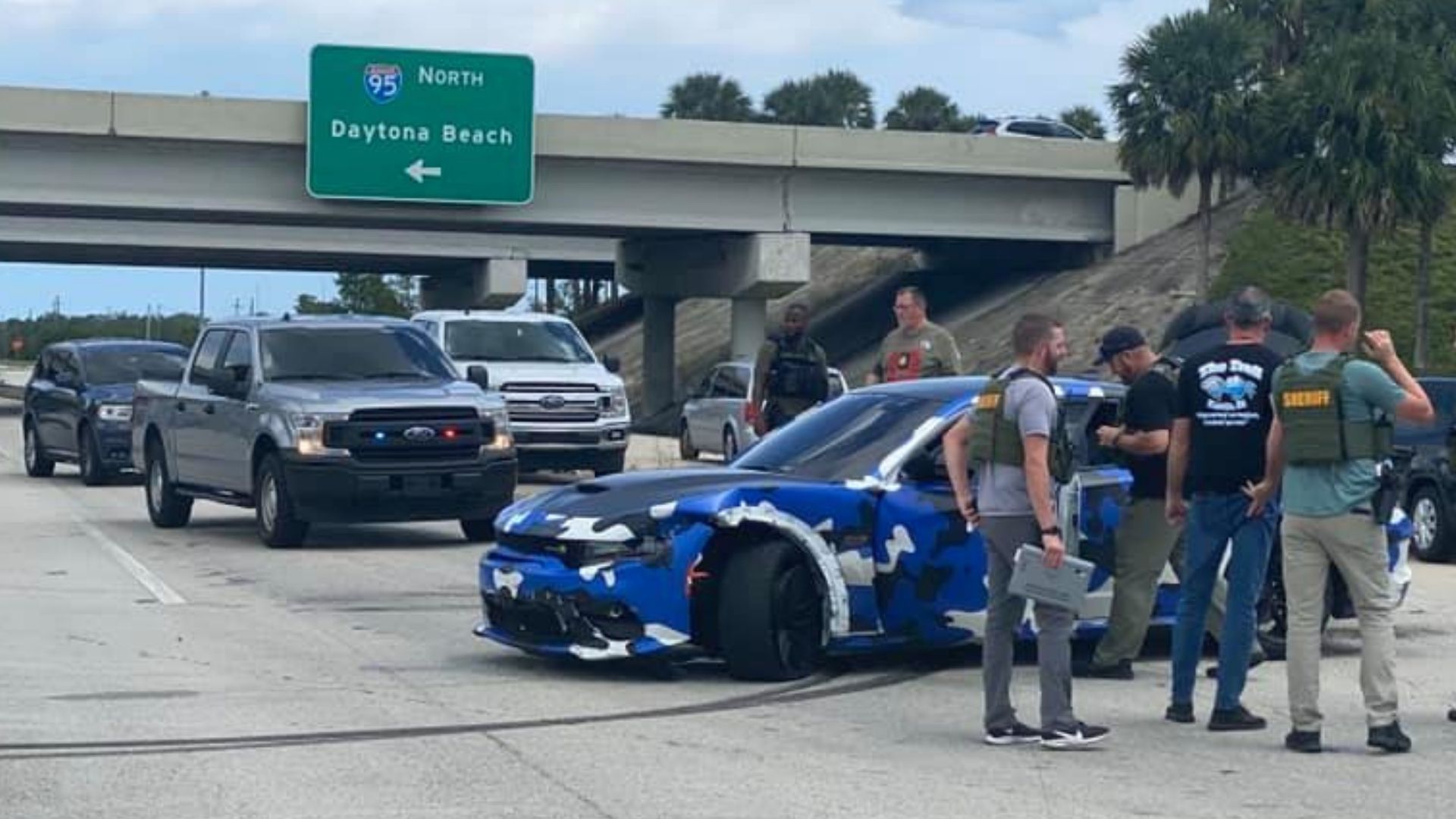 However, the different law enforcement officers did a good job of bumping him repeatedly, then boxing the Charger Scat Pack in until the driver was trapped, at least temporarily. The guy jumped into the backseat and used those pesky rear doors to escape on foot, vigorously pulling up his sagging drawers as he scampered across the highway in a sad attempt to get away. After running only a few hundred feet, the guy just gave up and laid on his back. Could it be that he's in that sad of physical condition? Or was he emotionally distraught over his Dodge getting wrecked by the cops?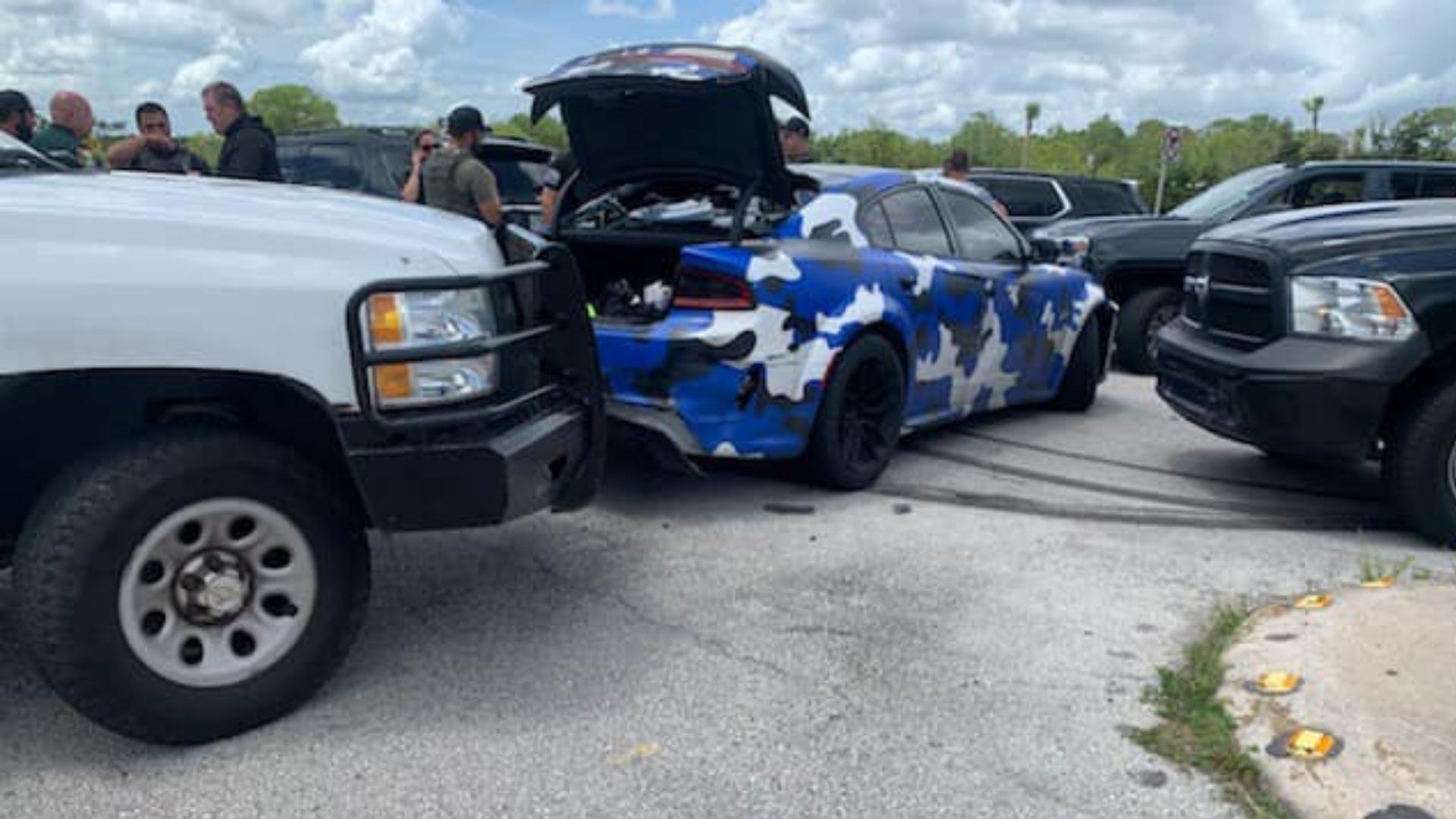 Criminals sure seem to love Dodge Chargers (and their cousins the Challenger) to commit crimes, whether their own or one they stole. That explains why we see so many police chases involving these high-powered Mopars. If you really think about it, there are some good reasons why these muscle cars attract criminals like moths to a flame. After all, they're everywhere, they're powerful enough to successfully get away from the cops, and they look cool. Some people claims they're easier to steal than other vehicles, but we can't confirm that.