This super-tuned Camaro was once a SEMA show car, and now it's being sold on Craigslist
---
While many of us peruse Craigslist looking for our next classic car or project, you can never tell what type of vehicle you'll come across next. From barn finds to restomods, there's just about everything you could imagine, but even we were surprised when we stumbled across this fully custom 2016 Chevrolet Camaro SS.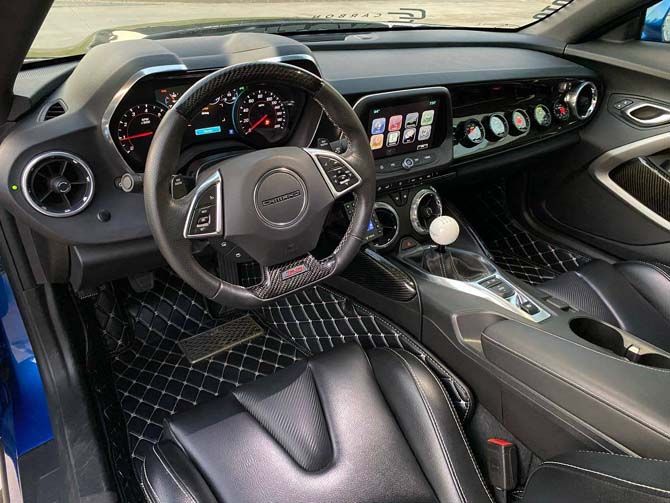 According to the listing, this Camaro was displayed at the 2017 SEMA show car where it won the GM Design Award, and it's also claiming to be the first wide-body sixth-generation Camaro ever built. Perhaps the wildest claim about this car is that the engine has been tuned to lay down up to 1,200 horsepower, and the accompanying images along with the list of upgrades makes these claims very believable.
Every aspect of the engine has been upgraded including the addition of a Vortech supercharger, and the V8 breathes easier with modified fuel delivery, intake and exhaust systems; even the engine internals were enhanced including the cam, lifters and pushrods. With all of these mods, it's hard to doubt the power output claims of 800 hp without nitrous (and 1,200 hp with NOS), which is quite a jump from the factory rating of 455 hp.
The wide-body kit is necessary to accommodate those massive 20-inch wheels that measure 11.5 inches in the front and 13 inches wide at the rear. About the only part of this car that doesn't appear to be custom is the paint color, but carbon fiber accents such as the hood, splitter, diffuser and rear wing provide a clean, tuner look. There are more carbon fiber accents throughout this fully custom interior, and other upgrades include custom-mounted auxiliary gauges, color-matched roll bar, racing seats with five-point harnesses, dual nitrous tanks and a Hurst short-throw shifter.
If you have $95,000 burning a hole in your pocket, this SEMA-level custom Camaro can be yours.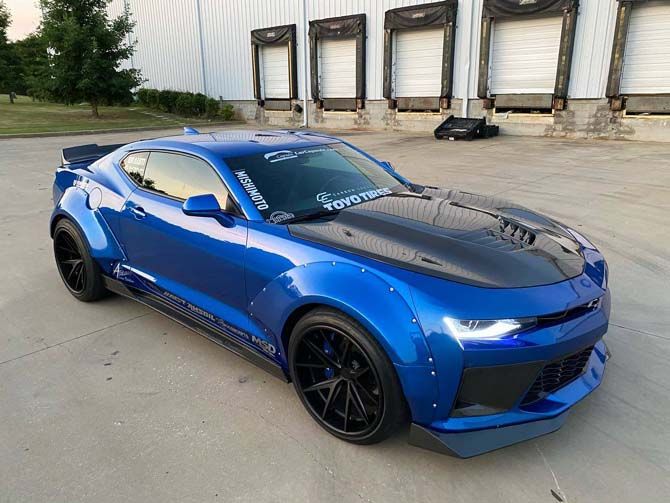 Source: