He knows what he has, and is not in the mood for low-ballers.
---
In the last few months, used C8 Corvettes have been popping up for sale online all over the place for insane prices. The 2020 Corvette isn't exactly a limited-production model, and some of these cars are extremely overpriced. A man in Minneapolis is looking for someone to buy his 2020 Corvette Stingray. Like many people do when selling their vehicle, he made a Craigslist ad for the Vette where he is asking a staggering $91,000. Looking at the build sheet for the vehicle shows that the $68,490 is the MSRP value.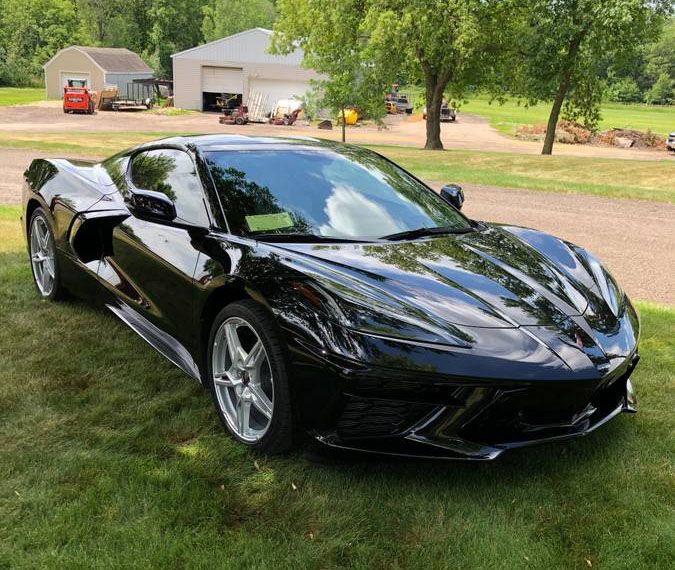 The Craigslist ad states that he added window tint, a 3M clear bra, and ceramic paint protection to the vehicle. Even more, he ordered a carbon fiber ground effects package and a high wing but has not received the parts yet. When these parts arrive, he plans to increase the C8's price to $96,000.
Obvious that the owner was asked about the Corvette's expensive price tag, here is what he had to say about it on Craigslist:
"IF YOU ARE JEALOUS OR ANGRY ABOUT THE PRICE, KEEP IT TO YOURSELF. IF I SELL IT, ILL SELL IT! IF I DONT, I LOVE THE CAR AND YOU CAN WAIT 18 MONTHS OR MORE FOR YOURS IF IF IF YOU ARE ABLE TO GET ONE BY THEN. THE 2021S ARE ALMOST ALL PRE SOLD ALREADY."
Considering it is in all capital letters tells us that he has been asked about the price tag quite a few times.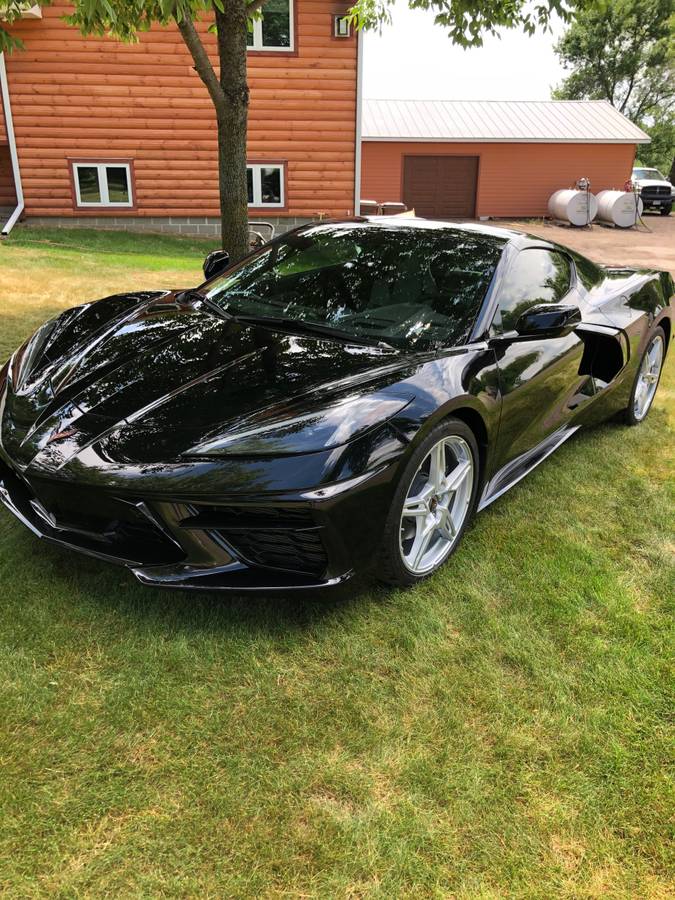 The car's spec sheet shows that the Corvette does come with the 2LT equipment package, but it is not a Z51 Performance Package car. Finished in black with a Sky Cool Gray interior, the Corvette reads 1,600 miles on the clock. While a new Corvette will likely go for a nice chunk of change, someone can certainly find one for less than $91,000. But, hey, he says he will sell it regardless.
Source: CarBuzz