Love it or hate it, this truck won't go unnoticed.
---
There are custom vehicles for just about every taste, and while this 1964 Chevrolet C10 might not be for everyone, it's hard to knock the work that went into this build. For anyone in the market for a unique first-gen C10, this custom truck will be up for grabs through Premier Auction Group.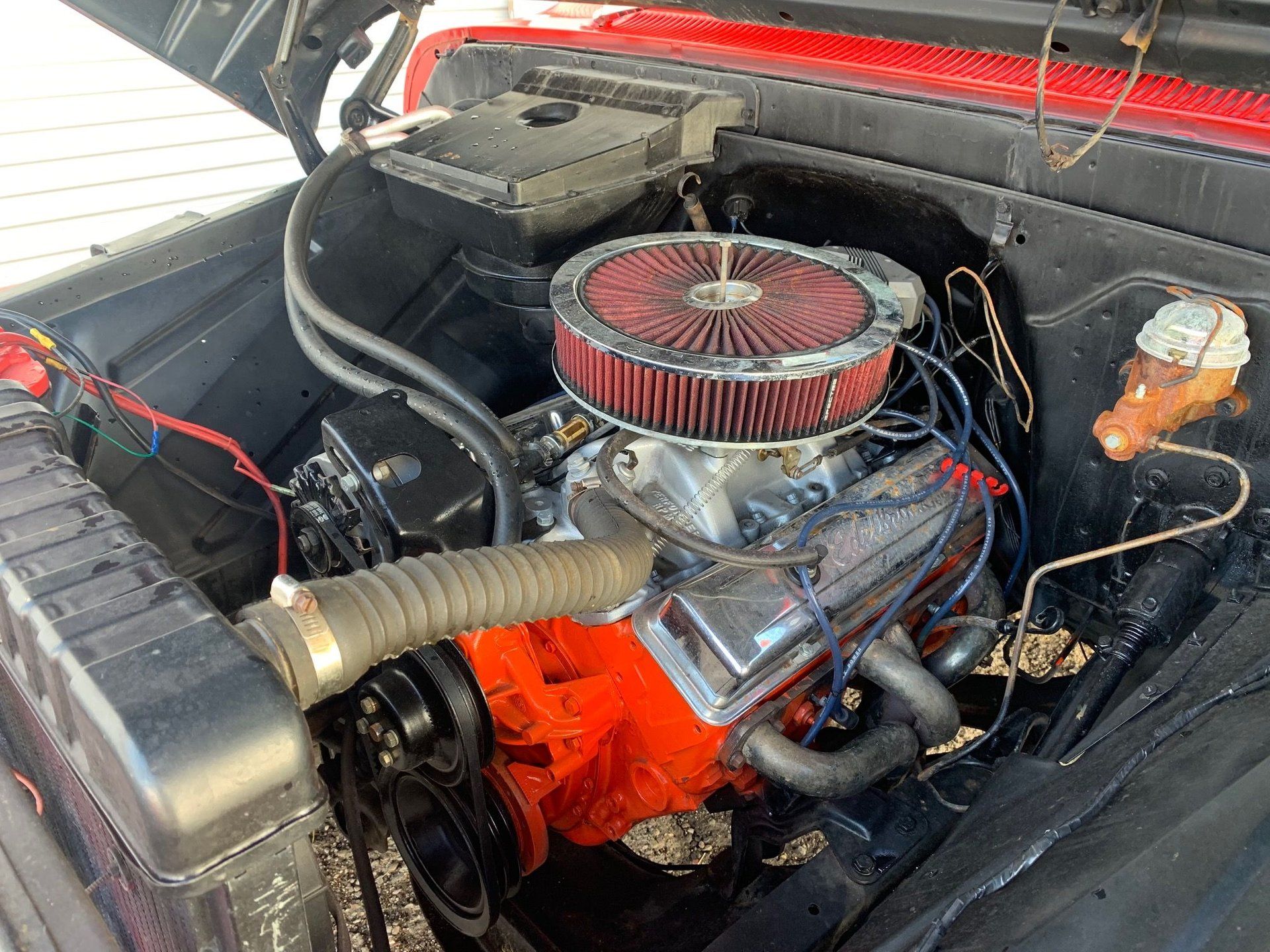 The straight and stock body wears an eye-catching shade of red, but the black 20-inch wheels with mud tires is what is sure to get this C10 noticed. Although there is still some chrome trim on this truck, the front bumper, taillights and tailgate chains all have a glossy black finish to match the wheels, and this paint scheme carries over into the cab with gloss black accents on the front doors. Other than the ratchet shifter and steering wheel, this Chevy's cabin looks stock, and it is ready for cruising today!
Looking just as clean and straight as the rest of the truck, the engine compartment wasn't overlooked during the custom restoration, and it houses an equally stylish 350 cubic-inch V8 that has been dressed up with chrome valve covers, an aluminum intake and a set of headers. This engine is paired to an automatic transmission that is controlled through the B&M ratchet shifter.
No matter where you look on this truck, it's easy to see its builder put plenty of love and attention into creating this custom Chevy. Whether you're looking for a driver-quality classic truck or a show-worthy rig, this custom 1964 Chevrolet C10 is unmistakably cool.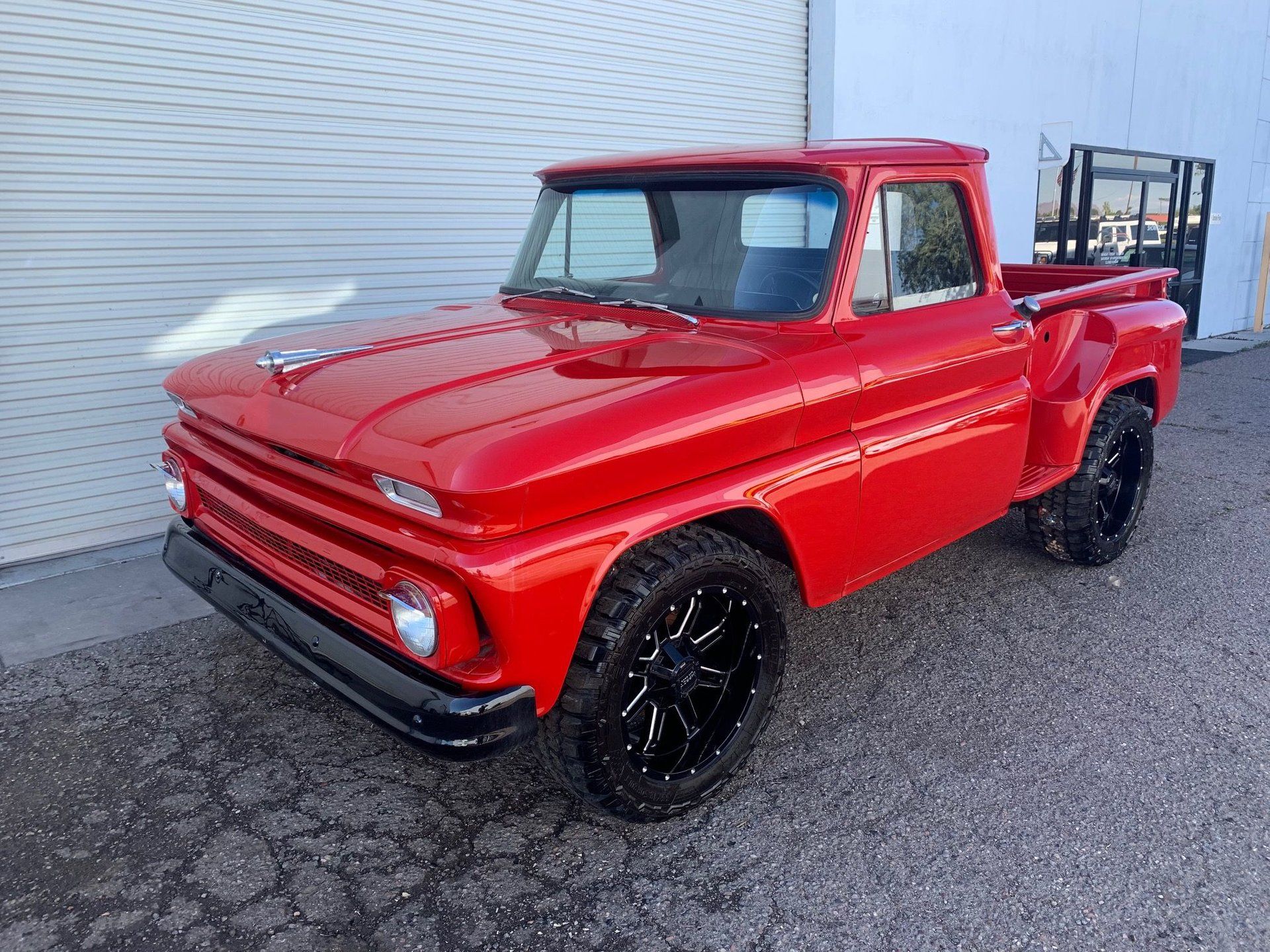 Related Articles...