Not bad at all…
---
Fledgling auction house Broad Arrow Group just went through its first full auction season in 2022, holding three live events, and the total from those is impressive at $86,700,000. If that isn't enough to raise plenty of eyebrows, Broad Arrow saw an overall sell-through rate of 84 percent and set 17 world record auction prices for August through November 2022.
Watch a Dodge Challenger go off-roading here.
Those three live auction events last year started with the Monterey Jet Center Auction at Motorlux held in August during Monterey Car Week. The auction house reported $55,300,000 in sales for the event. Then in October it hosted The Cars of Jim Taylor event, a single-owner private collection sale, which resulted in $21,300,000 in sales. Capping off the year was the West Palm Beach Auction in November, an event with a wide range of price points, adding $10,200,000 to the season total.
In addition, Broad Arrow Group has its Collector's Garage service, a private sales option, which did over 60 transactions last year. The average transaction price for those deals was over $1 million. Among them was a low-mileage Ferrari F50, a 1979 Porsche 935, and a Porsche 911 race car that was the overall winner of the 1979 24 Hours at Daytona.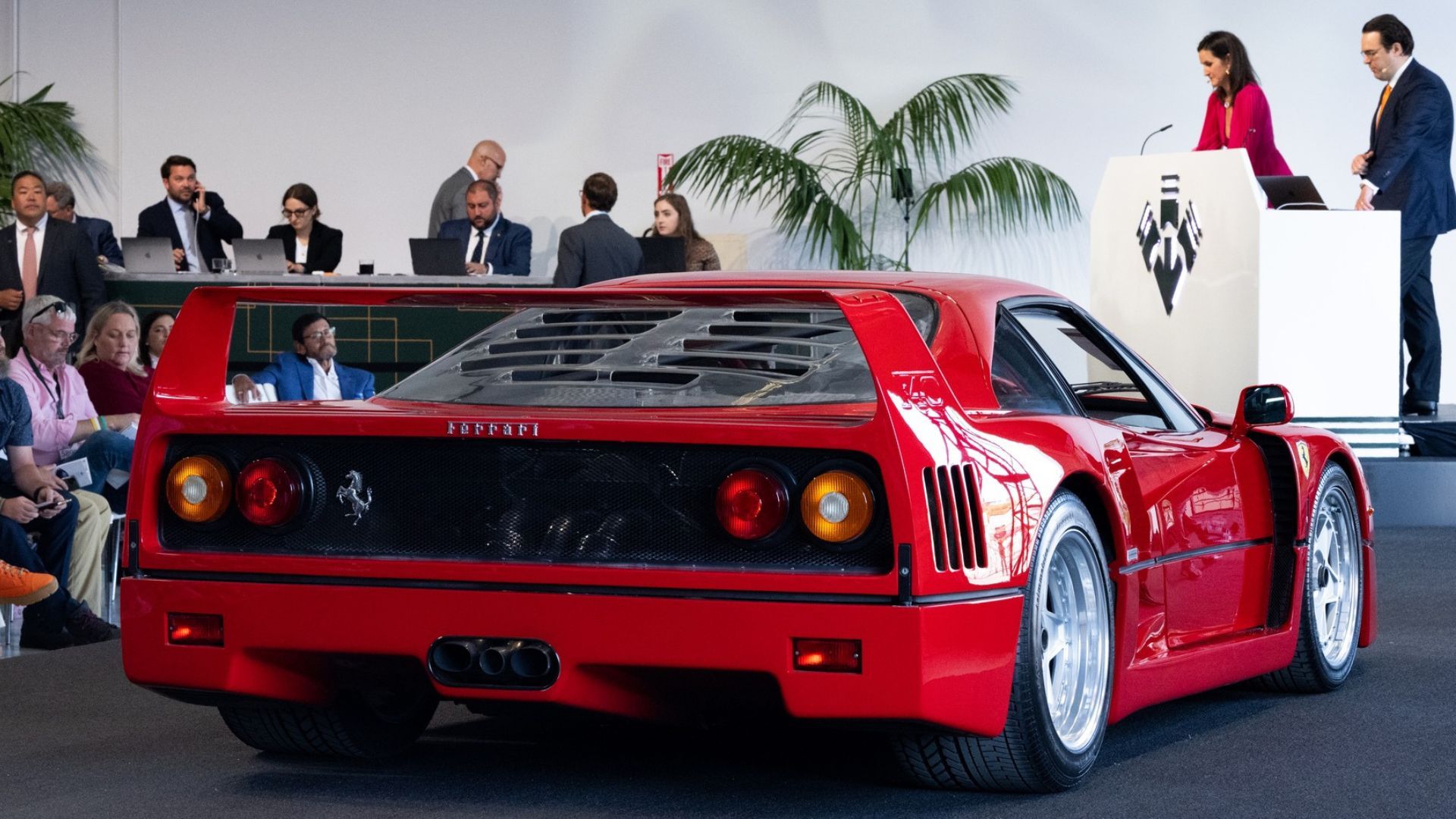 Keep in mind Broad Arrow Group hasn't been around for long at all. It was only founded in December 2021, yet already it's gained considerable traction in the collector car market, as evidenced by its total sales last season. It also has a financing brand, Broad Arrow Capital, with clients in the US, UK, and Europe where it has facilitated quite a few auction and private sales.
Hagerty acquired Broad Arrow Group in August 2022.
Photos via Broad Arrow Group