That's a spicy Bimmer!
---
While there's certainly no shortage of BMW E30s, the cars don't appear particularly sinister. Instead, they're boxy and rather pedestrian in their appearance, making them perfect for sleeper builds. That's especially true since you can swap in all kinds of wonderful parts from the BMW line, like this one hiding an S52 straight-6 engine under the hood, donated by an E36 M3. This sweet ride was loaned to Shawn of AutotopiaLA, who funny enough is using it to learn how to do donuts.
Chip Foose has some different ideas of how to improve the BMW E30 M3. Check them out here.
Yes, it's funny to hear about how such a car guy like Shawn doesn't know how to whip a car around in smokey donuts, but the man can't be awesome at everything. This is the kind of build you want to learn such things with, considering it's small, rear-wheel-drive, handles tightly, has plenty of power, and gives the driver excellent feedback. These are some of the same reasons why people like using E30s for their custom builds or just to drive in factory spec.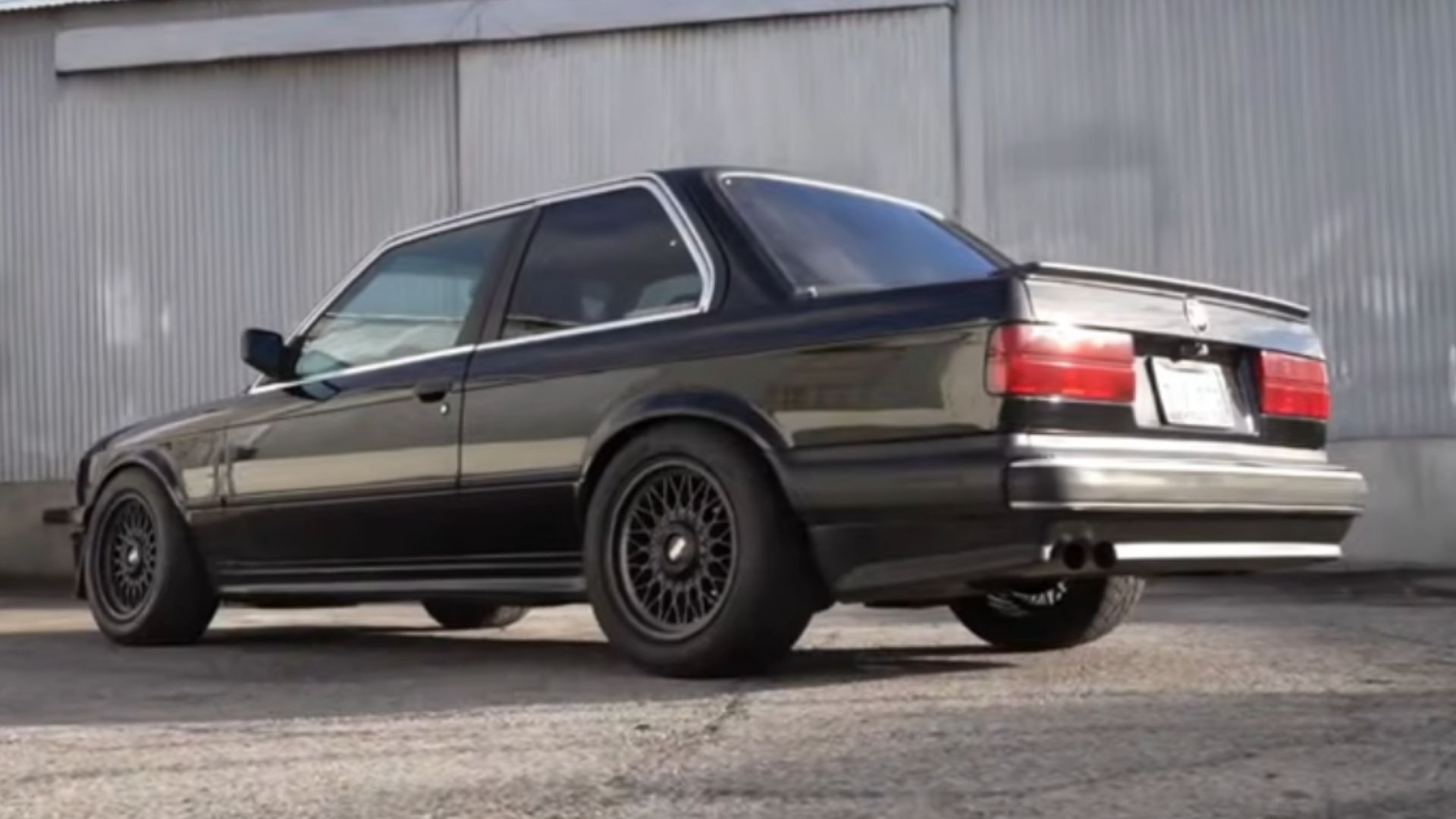 This 1986 BMW E30 325 not only has an S32, there's an aftermarket cam in it and there's an aftermarket tune. That means more power, the guy who built it (Chris from Castro Motorsports in California) claims 230-horsepower at the wheels, as well as more aggressive performance. To handle that it has a beefy Stage 3 clutch, which Shawn says grabs hard when it engages.
They don't know all the details, but the Bimmer's been lowered, maybe using an adjustable suspension, plus it has a high-flow exhaust which was custom built by Castro Motorsports for track use (it's missing the feline – don't tell the federales).
The interior is mostly stock-looking, but there are some nice Sparco seats up front with the aggressive bolsters you need when drifting or doing donuts. While the factory seatbelts are still present, there are full harnesses installed in the car for when you hit the track.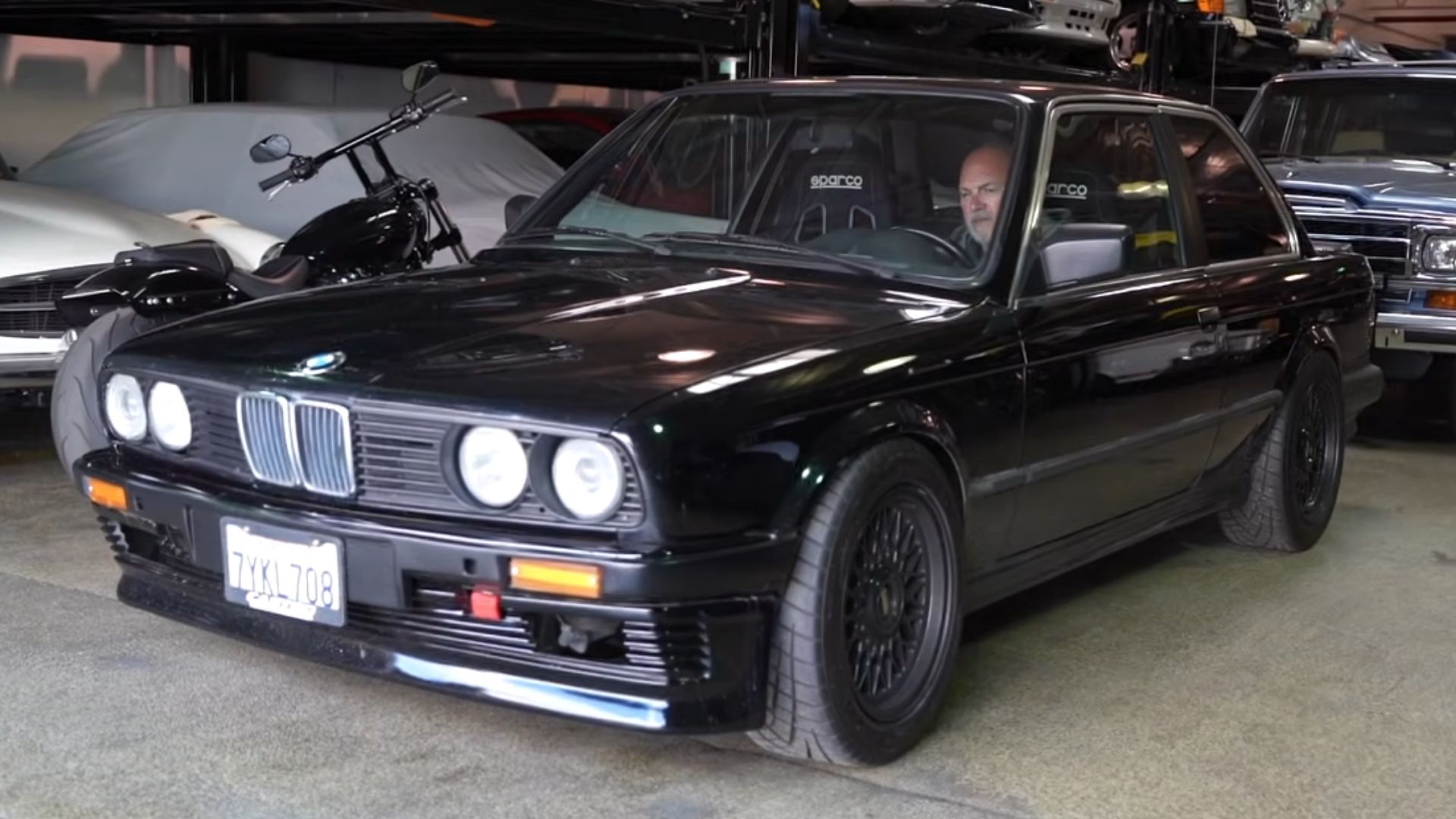 Not only is this the kind of ride you want to throw through the turns on the road or track, it looks cool. Black BBS wheels match up nicely with the paint and numerous black trim items. However, there are still some shiny elements, like the kidney grille trim and the BMW badge on the hood, so they didn't go overboard with murdering this thing out.
Starting about 7:14 in the video you get to see Shawn drive the Bimmer and do some donuts, something you don't usually get in AutotopiaLA videos, so check it out.