And you can put it in your garage!
---
One of the most popular cars in the car community is the BMW E36 and, if you can afford one, they can be an excellent choice for any kind of project you'd like. These cars are used in everything from drifting to autocross due to their incredible handling and versatility. For these reasons, the BMW E36 M3 has become the holy grail for anyone looking to get themselves a sick new ride.
This particular M3 example was involved in an accident in which the rear quarter-panel was damaged, an easily repairable injury for the car. Contemplating the body damage, the owner decided to do something crazy. He was going to make something that would turn the heads of people looking to add to their new collection, and lifelong enthusiasts alike.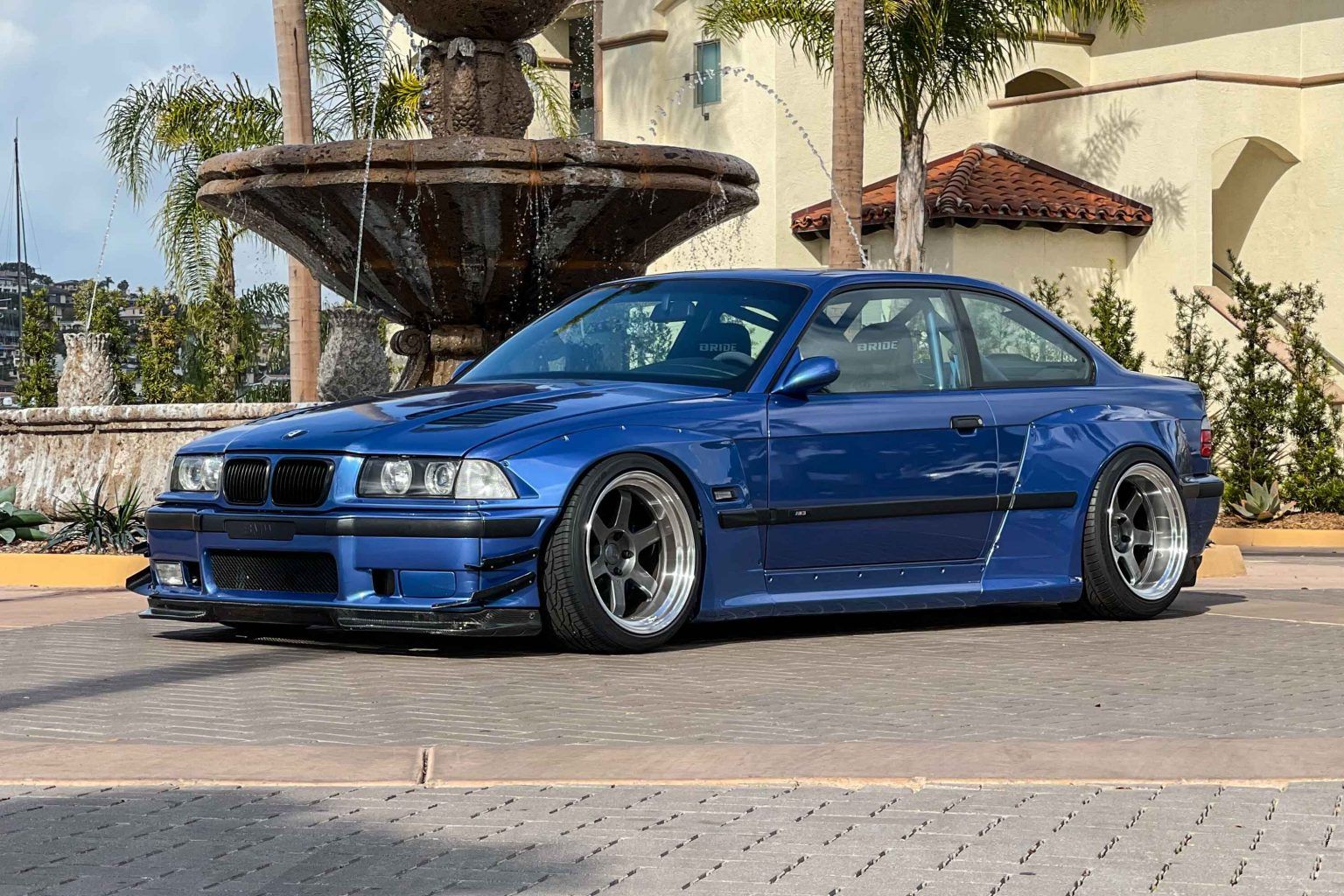 That classic 3.2-liter BMW engine has been equipped with a VF V3 supercharger, ka P3 suspension setup, and a Pandem widebody kit fresh out of installation from LTMW. This car is 100% track-ready as it also comes in handy with a half roll-cage, a beautiful new set of wheels and tires, and Bride bucket seats making this car perfect for both having fun and staying safe. As track-ready as this car is it can take on the road as well, with such features as power steering, power windows/doors, anti-lock braking system, traction control, a trip computer, and dual-zone climate control ability for the comfort of both you and your passenger.
The car does have 120,000 miles on it but the BMW E36 M3 has always been recognized for its reliability and durability. The car is free and clear of any problem too big for even a novice to fix so there shouldn't be any issues. All of this combines to make not only a track-ready beast, but also something comfortable to get you there safe, on time, and in a really good mood.