Hey, why not mess with one of the most beloved Bimmers of all time?
---
Chip Foose honestly doesn't seem to care about all the hate hurled at him when he does these car design sketches for the internet masses. While he was able to arguably make the AMC Pacer more attractive, many of this other drawings like the hot rod first-gen Ford Bronco really didn't go over well. So, it only makes sense for him to rework the BMW M3 E30, one of the most beloved cars in Bimmer history. Maybe next he'll show us how to improve the looks of the BMW 2002 Turbo.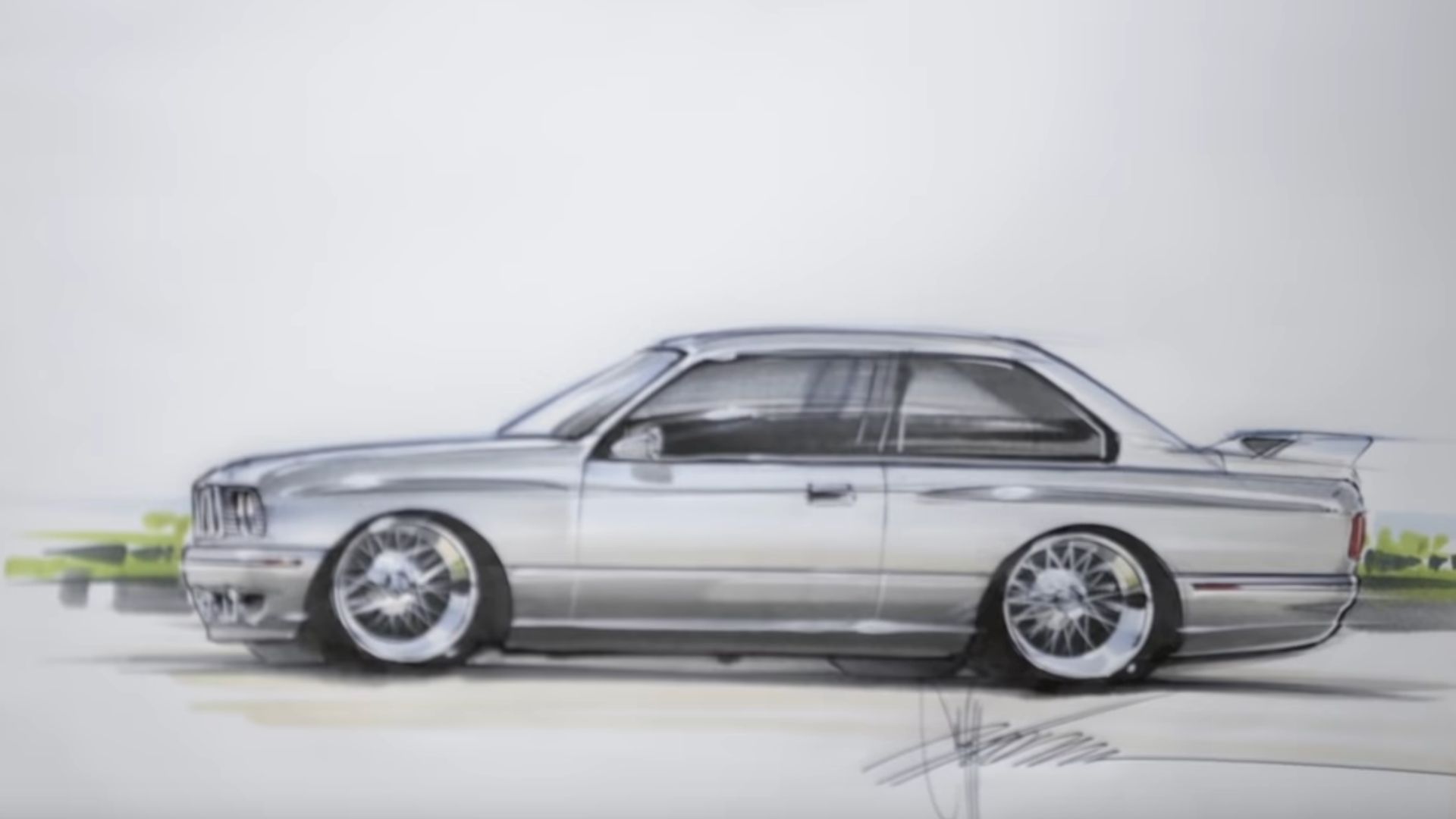 It doesn't take Foose long to tell us what's "wrong" with the look of the E30 M3 and describe how he's going to "clean it up." BMW fansby now are probably seeing red because they feel what's coming literally isn't going to be pretty.
Foose explains why he believes car design in the 70s was all hard lines and sharp edges. That's when foam core came into use in the business, and designers started making boxy cars as a result. He then said the E30 M3's bumpers are a carryover from the era, like a designer looked at BMWs from 10-plus years ago in a crunch to finish the car. It's an interesting proposition, but is he right?
A lot of the changes Foose makes are to the front and rear bumpers. They're both pretty nondescript, especially around back, something which no doubt won't make everyone happy since it strips away some of the characteristic lines of the Bimmer. To be fair, lowering the E30 M3 and fitting it with bigger wheels does look much better.
While creating this sketch, Foose admits that overall the BMW is a good-looking car, something he wanted to buy when it was new but was a starving student, so he didn't have the cash. The fact he didn't go too wild with the revisions is probably a testament to his respect for the original, and now BMW fans can breathe a little easier.
What do you think of Foose's redesign of the BMW M3 E30? Is it a hit or a miss? Let us know in the comments.