Now this is a relaxing video…
---
If you haven't bothered to watch any videos of neglected barn find cars getting detailed for the first time in years or even decades, now's a great time to start. Seeing all that barn dust and grime washed off, oftentimes revealing absolutely gorgeous paint and maybe some sparkling chrome underneath is rewarding and oddly relaxing. Yeah, we know normal people watch a crackling fire on their TV at night but trust us, this is much better.
Anyway, what we have in this video is a genuine 1967 Pontiac Grand Prix barn find. This beautiful blue survivor car has been rescued and has the promise of a much better life now. But, that journey always begins with cleaning it up. And as we hinted above, you never know what kinds of surprising might be waiting underneath all that dirt which built up over the years. It's better than unwrapping presents on Christmas morning, unless of course you're unwrapping the keys to a split-window 1963 Chevrolet Corvette, then that might be even better.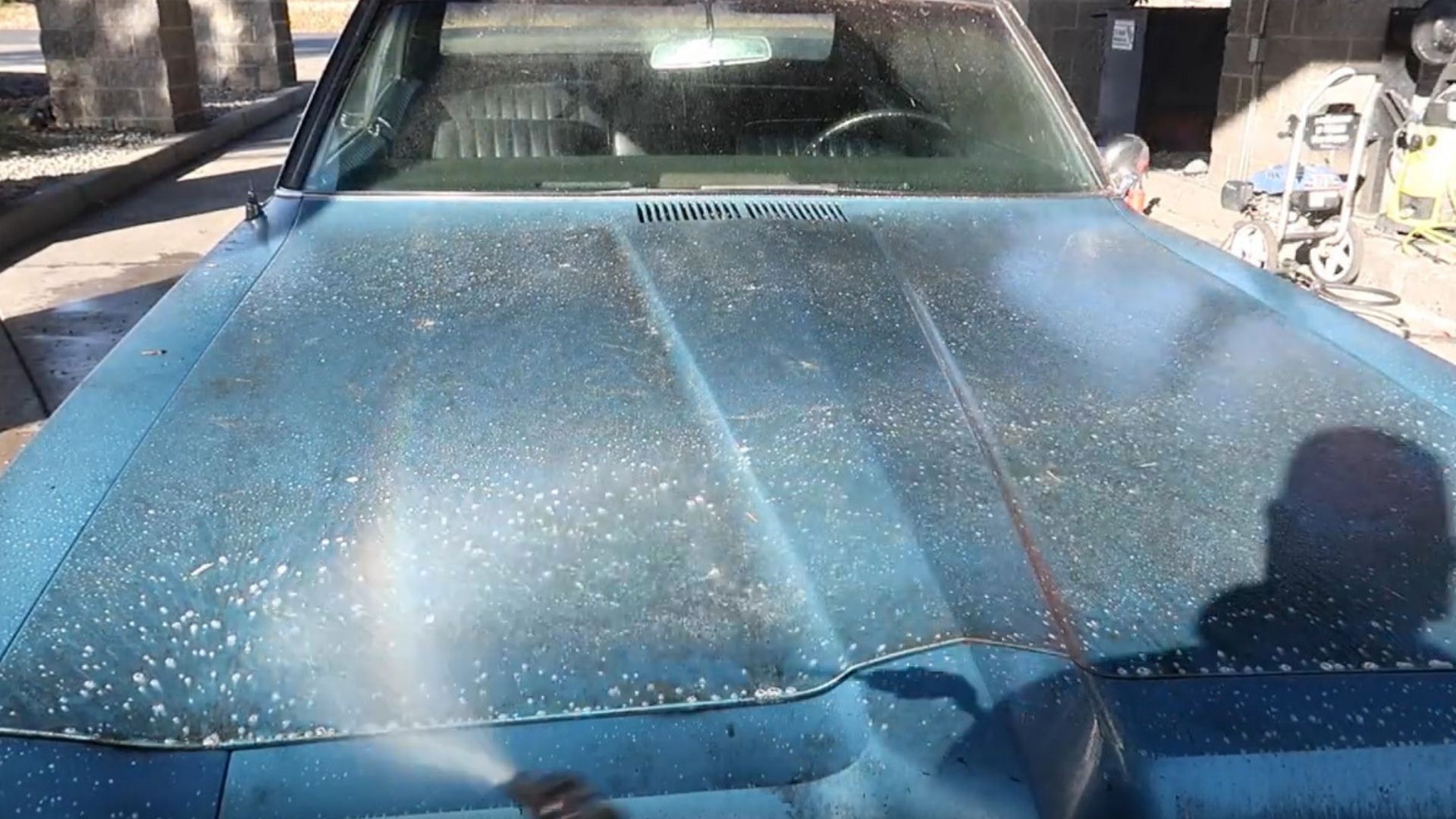 Some people just skip past classic Grand Prixs like this one without a second thought. What they don't realize is how iconic these Pontiacs are. Storming onto the scene in 1962 as a high-powered personal car which quite frankly beat the confused Ford T-Bird at its own game, these cars were given a big coke-bottle makeover in 1965. Just look at the styling details as this machine gets a thorough bath, because you don't see anything like it today.
The 1967 Pontiac Grand Prix is even so historically important one is in the Smithsonian National Museum of American History. Tell that to your snobby history-degree-holding cousin who thinks collecting cars is unsophisticated!
Seriously, watch the video because it's great and will have your sore muscles relaxing in no time. In fact, it's a great bedtime activity or it makes for a nice break when you're feeling stressed during the day.