Be still, my beating heart…
---
As they say, there are many ways to skin a cat, and we'll just have to take their word for it since we don't have any experience in that area. It's also true there are many paths to loads of horsepower and torque, but each one comes with its own set of benefits as well as drawbacks. Enthusiasts can argue all day long and well into the night for weeks on end in forums, Facebook groups, on Reddit, and well everywhere else on the internet about whether forced induction is "cheating" or not.
At the end of the day, it really does just come down to preference, although not everyone here at Motorious will even agree with that. However, anyone reasonable has to admit there's something great about a naturally-aspirated V8 both in sound and performance. If you've never driven such a car you seriously have never really driven, and we don't say that lightly.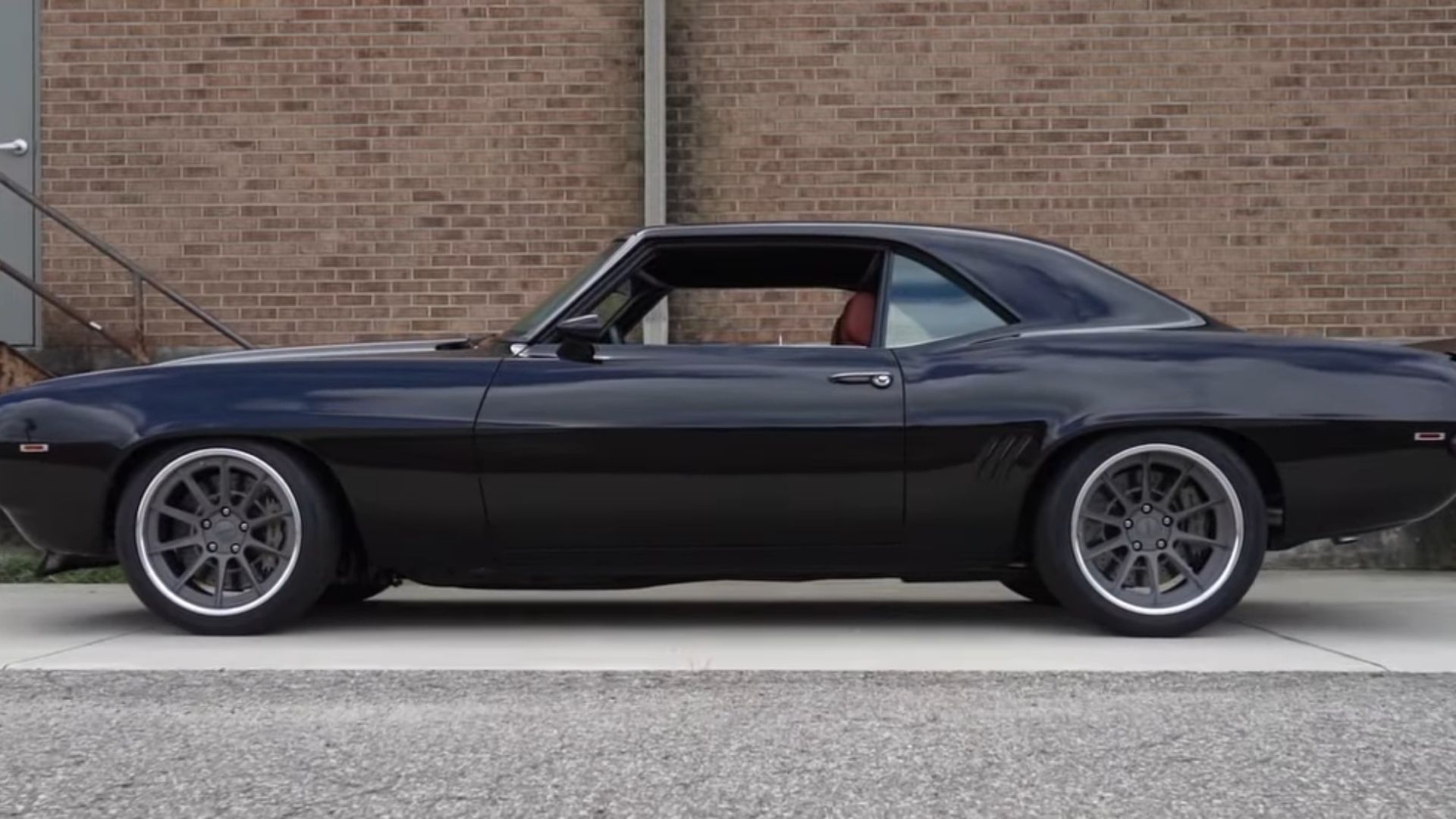 This 1969 Chevrolet Camaro restomod is one of the best all-motor cars we've seen in a bit. Under its hood is a Black Label LS7 pushing a very respectable 700-horsepower. Let's just say it really moves and can smoke tires aplenty, as you're about to see.
Adding even more credibility to this car is the fact it was built by Detroit Speed about 7 years in the past. That explains why this build boasts not only neck-snapping performance but also drop-dead-gorgeous looks. Plus, it sports Detroit Speed front and rear subframe connectors to help make the most of all that power.
Even better, this video features not only Shawn Davis of AutotopiaLA but also Kyle Tucker, the owner of Detroit Speed.
Crank the volume for this one, because the video starts out thumping. If you're in an office, throw on some headphones first, but this will put a smile on your face.