But it's still one super-cool off-roader!
---
If you've been holding out for the Ford Ranger Raptor to make its way to the U.S., we have bad news for you. Ford still hasn't committed to bringing its wide-body off-road sport truck to our shores. The good news, though, is that the automaker did just announce a new version of its mid-size pickup with improved off-road capabilities called the 2021 Ford Ranger Tremor.

Ford's 2021 model year is already shaping up to be quite promising with the return of the Bronco and Mach 1 nameplates, and now the 2021 Ranger Tremor brings even more excitement to the lineup. Borrowing the Tremor name from the F-Series Super Duty, the Ranger Tremor is upgraded with a lifted suspension with Fox shocks, redesigned front end components and 32-inch tires on 17-inch wheels.
All of these upgrades add up to a vastly improved off-roader with improvements to every possible metric to make all-terrain driving easier and more enjoyable. For starters, the Ranger's ground clearance has increased to 9.7 inches, while the stance is now a full inch wider. The approach, departure and breakover angles are all steeper than a base Ranger, and the suspension travel has increased as well to 6.5 inches up front and 8.1 inches at the rear.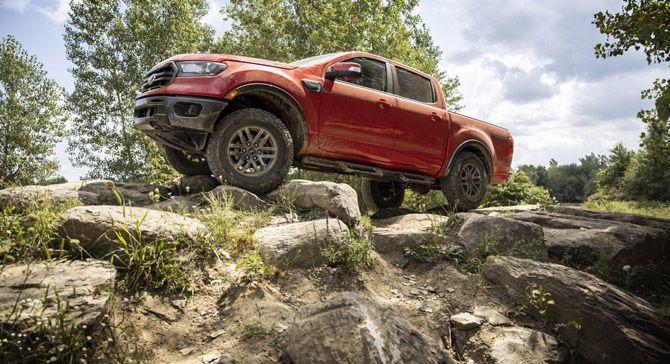 Although it isn't extreme as the European-spec Ranger Raptor or the all-new Bronco, the 2021 Ford Ranger Tremor should still deliver be plenty of truck for enthusiasts to enjoy. The Tremor off-road package will be available on the Ranger's XLT and Lariat trim levels, and it will go into production early next year with a package price of just $4,290

Source: Ford