We welcome the all-new 2021 F-150 with a stroll down F-Series Memory Lane.
---
The Ford F-Series was first introduced in 1948, and since 1977, it has stood as the best-selling pickup truck sold in the U.S. A total of fourteen generations of F-Series trucks have been offered over the last 73 years, and the latest is the all-new 2021 Ford F-150. To welcome this newest F-150, which promises to be the most featured-filled and technologically advanced truck ever, we take a quick look back at the evolution of the classic Ford F-Series lineup – specifically, the first nine generations.
First Generation (1948-1952)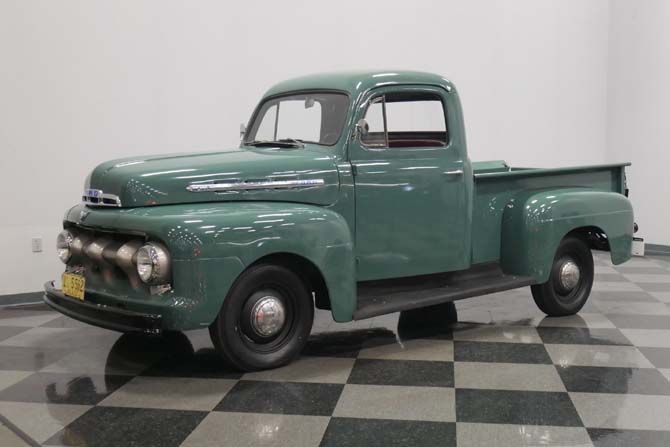 Pickup trucks have always been a popular niche among classic car enthusiasts, and this 1951 Ford F-1 is an excellent example of why. The long, rounded rood and those shapely fenders create a design that looks great whether the truck is a bone-stock farm truck or a heavily custom build. These trucks were built from 1948 until 1952 with models ranging from the half-ton F-1 up to F-8 heavy-duty applications.
Second Generation (1953-1956)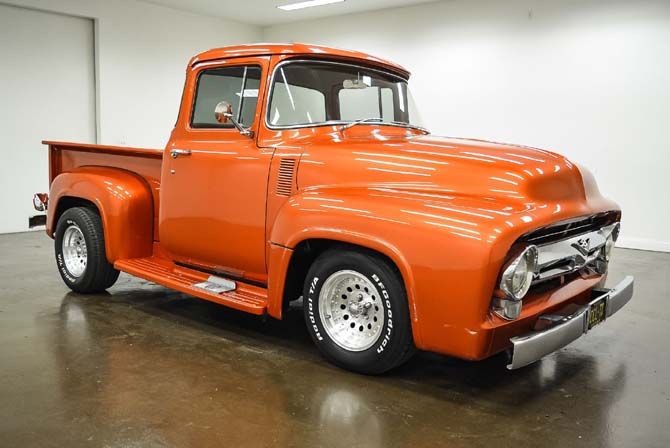 Ford refined the design of its pickup truck in 1952 for the truck's second generation, which is also when a more familiar naming scheme was introduced with models like the F-100, F-250 and F-350. This 1956 Ford F-100 represents the final year for this generation, and it's easily recognizable with its squared-off cab line and vertical A-pillars.
Third Generation (1957-1960)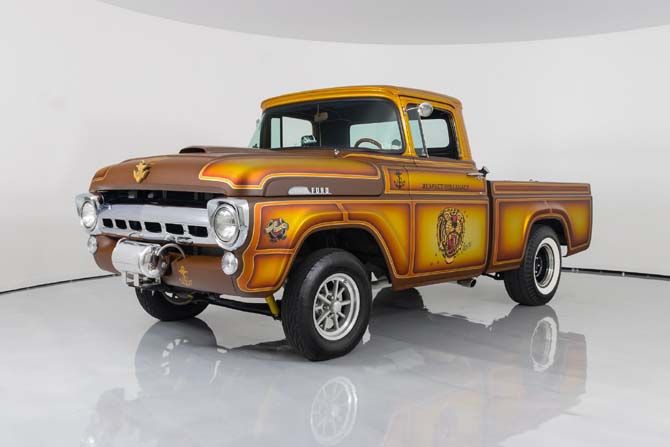 This heavily customized 1957 Ford F-100 gasser is an example of the third-generation F-Series that was around until 1960. This design is noted not only for ditching the wide front fenders in favor of a boxier look, but this generation was the first time Ford offered the F-Series with a factory 4x4 option.
Fourth Generation (1961-1966)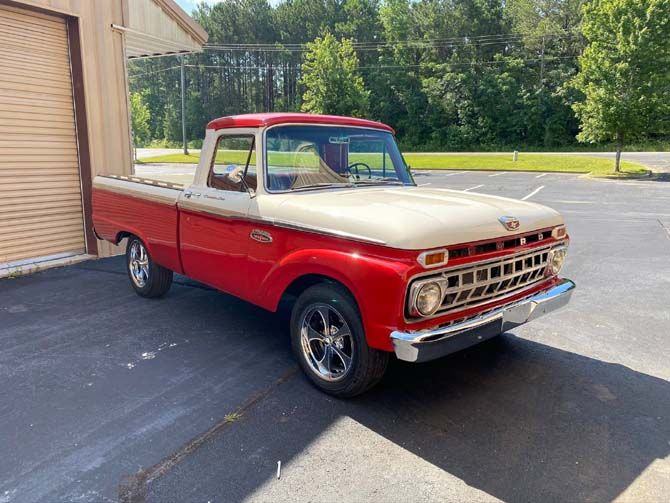 As truck design started to get bolder, the fourth-generation F-Series began to push the limits of style. As you can see from this 1963 Ford F-100, these trucks had a sleeker, smoother look, and while Ford experimented with the idea of a unibody pickup truck, this model was eventually dropped in 1963. This generation marked the first time Ford used the "Ranger" name starting as a trim level on the F-150 and later as a separate model on the compact pickup truck.
Fifth Generation (1967-1972)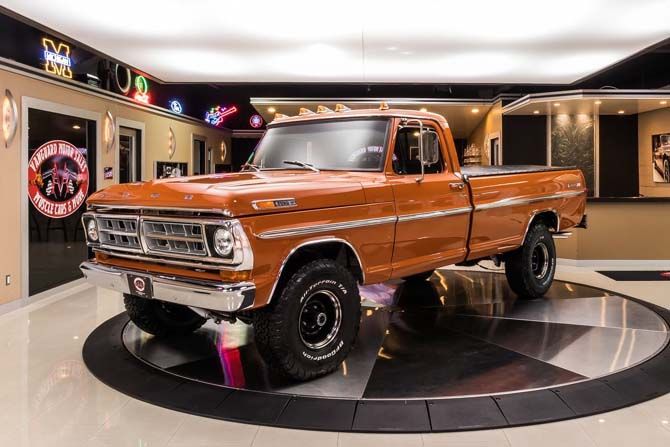 Ford's fifth-generation F-Series ran from 1967 until 1972, and this body style incorporated even more of a focus on design. This 1971 Ford F-100 4x4 might be one of the nicest from this body style that you'll find thanks to an extensive frame-off restoration.
Sixth Generation (1973-1979)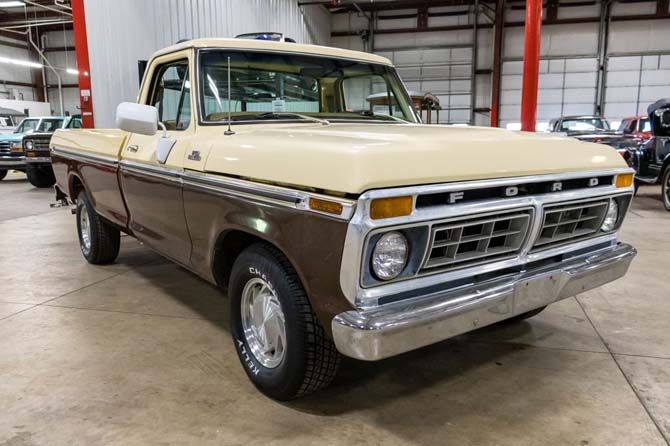 The sixth-generation F-Series marks a special place in this truck's history. Not only did it introduce the F-150 name, but in 1977, the F-Series also became the best-selling truck in the U.S.; and it's held that title ever since. In terms of design, this generation was the last for the truck's clamshell hood, and this 1977 Ford F-150 Ranger is a good-looking example of a sixth-gen F-Series.
Seventh Generation (1980-1986)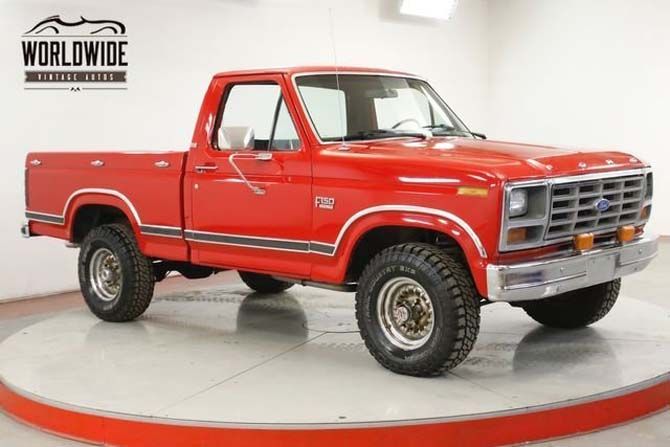 Late-model trucks are starting to get some love among car collectors (like an $85,000 1985 Chevrolet K20), so don't be surprised when trucks like this well-preserved 1982 Ford F-150 Lariat 4x4 continue to rise in value. This was the first generation of Ford trucks to feature the Blue Oval badge in the front grille.
Eight Generation (1987-1991)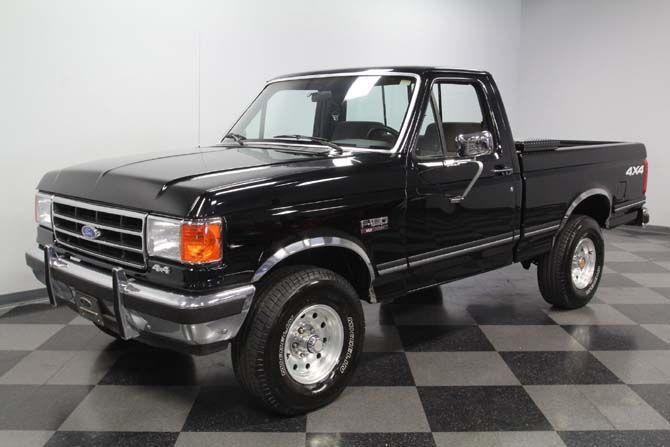 In 1987, Ford evolved the look of the F-150 to have a more aerodynamic front end highlighted by the wraparound turn signals instead of the previous stacked design. This 1991 Ford F-150 XLT Lariat marked the last year for the eight-generation F-Series, and this truck is a super-clean example.
Ninth Generation (1992-1997)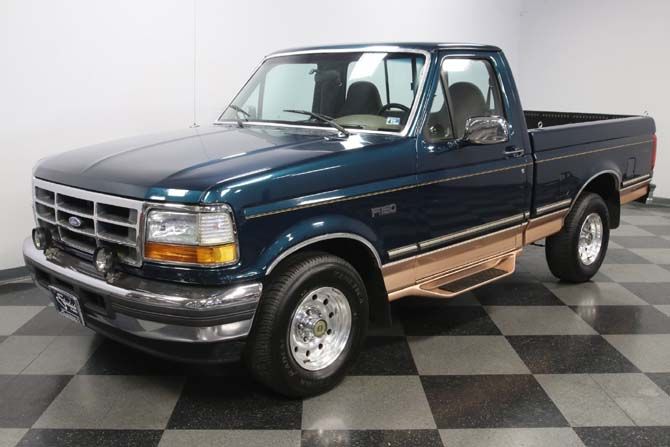 The ninth-generation Ford F-Series was yet another evolution of the seventh-gen design, and it might be considered one of the last of the true classic trucks. When this generation ended in 1997, it represented the final year that the light-duty and heavy-duty F-Series trucks shared a body, and it was also the generation that introduced the SVT Lightning performance truck. This 1995 Ford F-150 Eddie Bauer Edition is a super clean example of the 1992-97 F-Series trucks.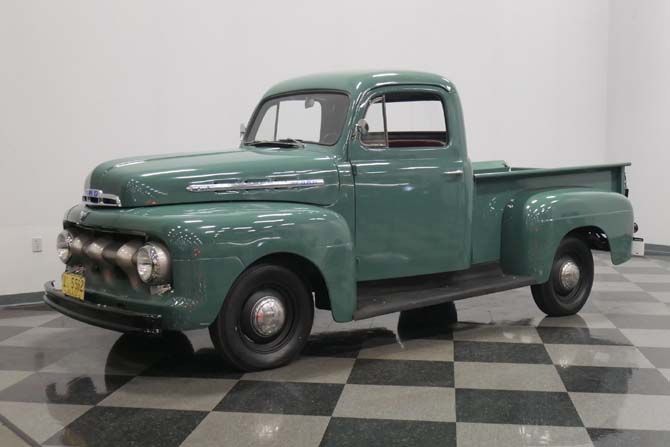 1998 And Beyond
From 1998 through 2020, there were four generations of the F-Series, and the all-new 2021 F-150 will be the most advanced version ever offering an on-board generator as well as hybrid and electric models.