Does this qualify as a sleeper?
---
Try as it may, Ford hasn't made any of the new Mustangs look as good as the first-generation cars. However, the performance of the S550sis something to respect, especially when it comes to those blessed with the 5.0-liter Coyote V8. While some would be content to have a classic Ford Mustang they cruise around in, plus a modern S550 for serious tuning, YouTube channel B is for Build decided to combine the two in an epic project.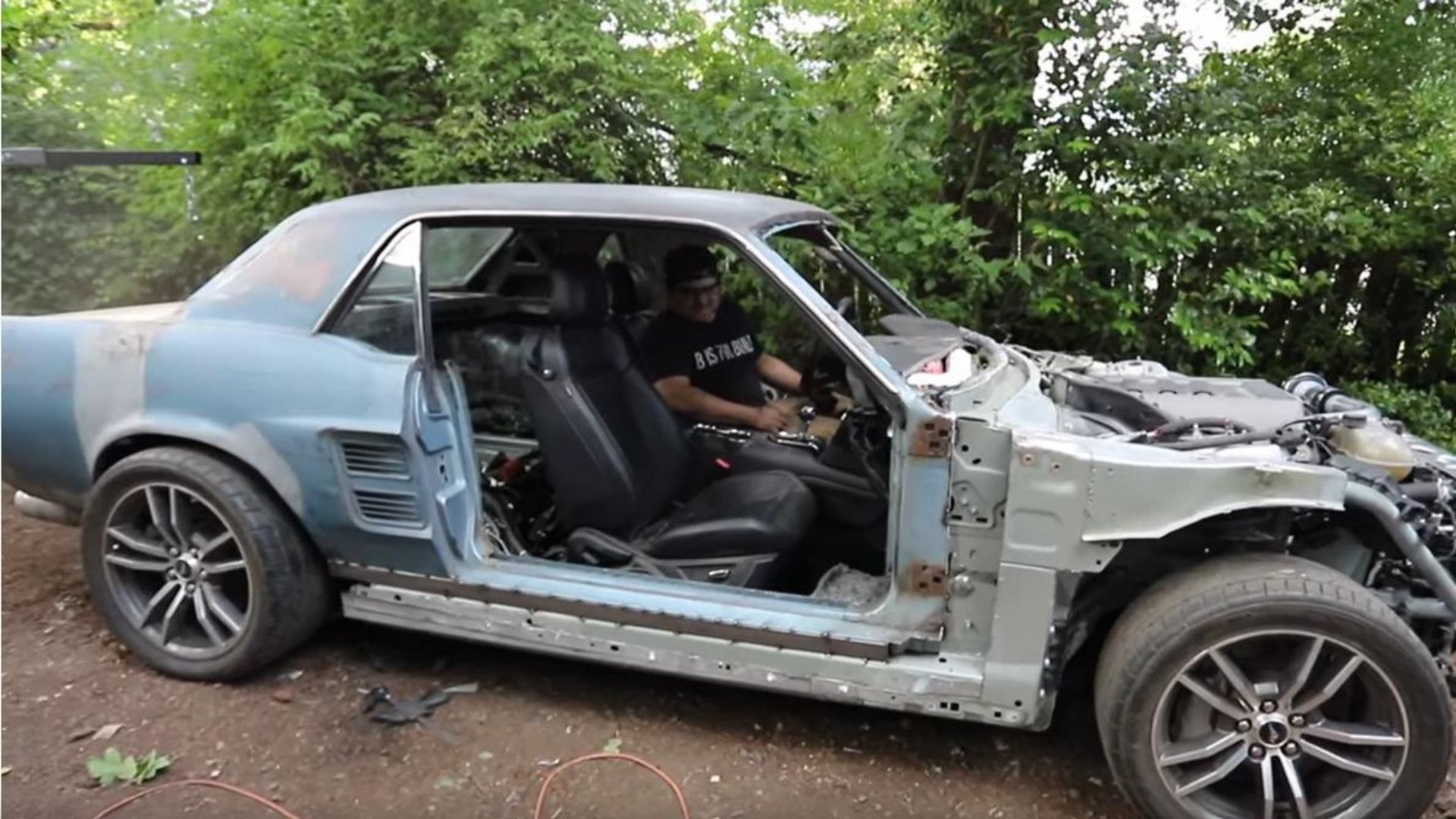 There's gotta be some crazy story behind how they dreamt up slapping a '67 body on a 2016 Mustang, because that's just not an idea a normal person has. However, the weird ideas are often the most compelling and this is definitely an interesting build.
As you can see in the video, the new and old Mustangs get hacked to pieces so they'll fit together. In other words, this isn't a super simple operation, requiring a lot of planning, measuring, and experience to get right. These guys have done this before, but from the sound of it they've been making changes to improve the process. Even then, the project doesn't go off without a hitch.
You'll also note once they lift the body up and try placing it on the S550 chassis, they're making even more cuts as they see areas where things aren't lining up correctly. Of course, they probably know it's better to cut off too little beforehand instead of too much, because it's easier to cut off more.
Sadly, we don't get to see the finished product yet. The front end is still not installed, there are no doors, and the crew is going to fabricate some custom side skirts. They also plan on yanking the OE suspension in favor of an aftermarket setup which will lower the ride height, eliminating the wheel gap everyone seems to hate these days. We're definitely excited to see how the finished product turns out.