That's a lot of power for your money.
---
We live in a wonderful time when it comes to vehicle performance. Those days of muscle cars barely pushing 200-horsepower are over. Instead, you have multiple options for pushing past the 600-hp mark. The only problem is cost, because let's be honest, a lot of these modern performance cars are way outside of most people's budget. A Ford dealer seems to understand those who aren't looking for a mortgage-sized car payment might still want to taste what monstrous power from a new car is like.
Beechmont Ford, which is in Cincinnati, Ohio is advertising new Roush Mustangs boosted to 750-horsepower. Built using a 2020 Ford Mustang GT and a big Roush Phase 2 supercharger, they're priced to sell at just $44,994.
For that price you might think the supercharger comes sitting in the backseat, but that includes the installation cost. A six-speed manual transmission is also included, so in many ways this car promises more fun than if you were to sell your eldest child to get into a 2020 Shelby GT500.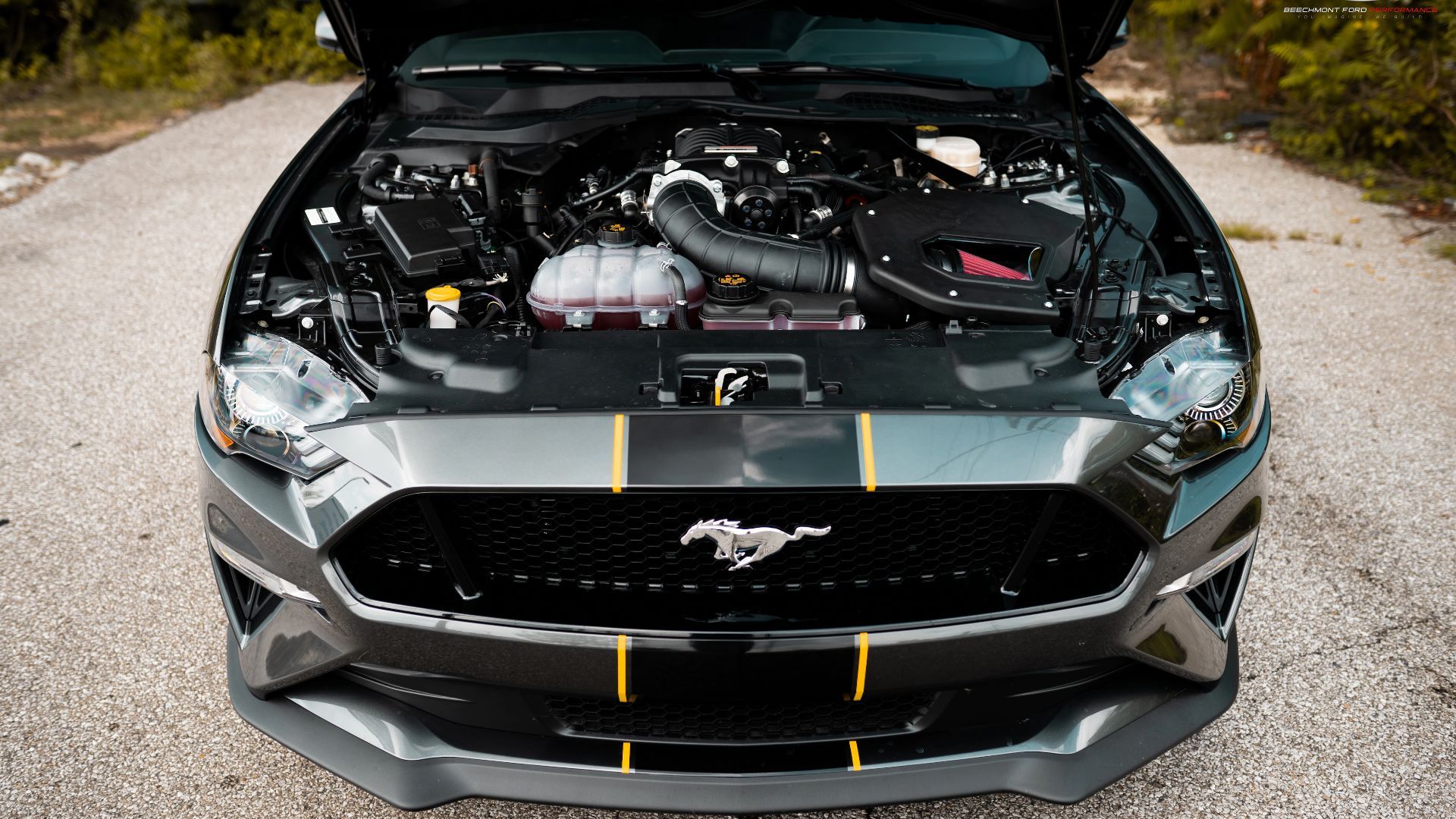 Not only do you get 750-hp on tap, the supercharger squeezes 670 lb.-ft. of torque out of the 5.0-liter Coyote V8 using 12 psi of boost. It's a lot of performance per dollar for those who don't care about having an Alcantara and carbon fiber interior, special badges, and other bragging rights included in much more expensive options.
That's not to say the dealer isn't willing to do more. It openly advertises it can and will do all kinds of bespoke upgrades to a Mustang, including custom stripes, wraps, suspension work, etc.
What's attractive to many is shoppers can finance not only the car but also the Roushparts. That means the potential to not put any money down up front, if you get the right credit approval.
According to Beechmont Ford, These Mustang GTs enhanced with the help of Roush Performance have a 3 years/36,000-mile warranty honored by any Ford dealer from coast to coast.