Would you rock this unique build?
---
Sometimes we run across a vehicle listing on Facebook that's so unique, so interesting we just have to share. That's definitely the case with this 2009 Saleen S7 the seller claims is 1 of 4 made. That's enough to grab your attention, but this S7 body sits on a 2000 Chevy Corvette C5. It's an odd combination that has us wondering whether or not any of you would be interested in such a creation.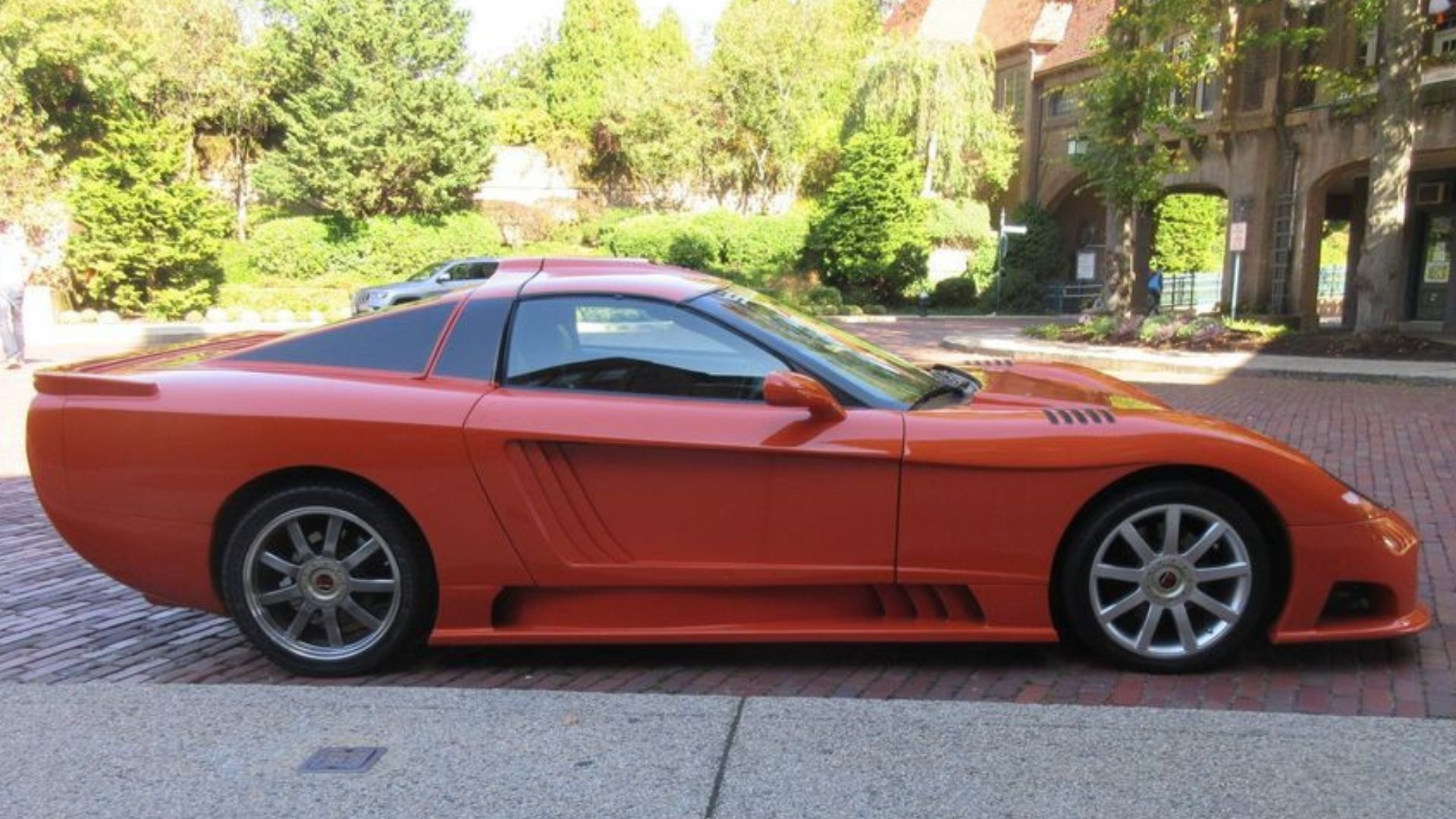 The seller of this American sports car emphasizes the Saleen S7 body was professionally built, not done by some guy in his basement. Looking at the photos, the body panels don't appear to be wavy like you might see with some amateur projects. Not only that, the panel gaps overall look pretty good. All the details you'd want to see are there, from the hood and roof scoops to the venting in the fenders, doors, and rockers.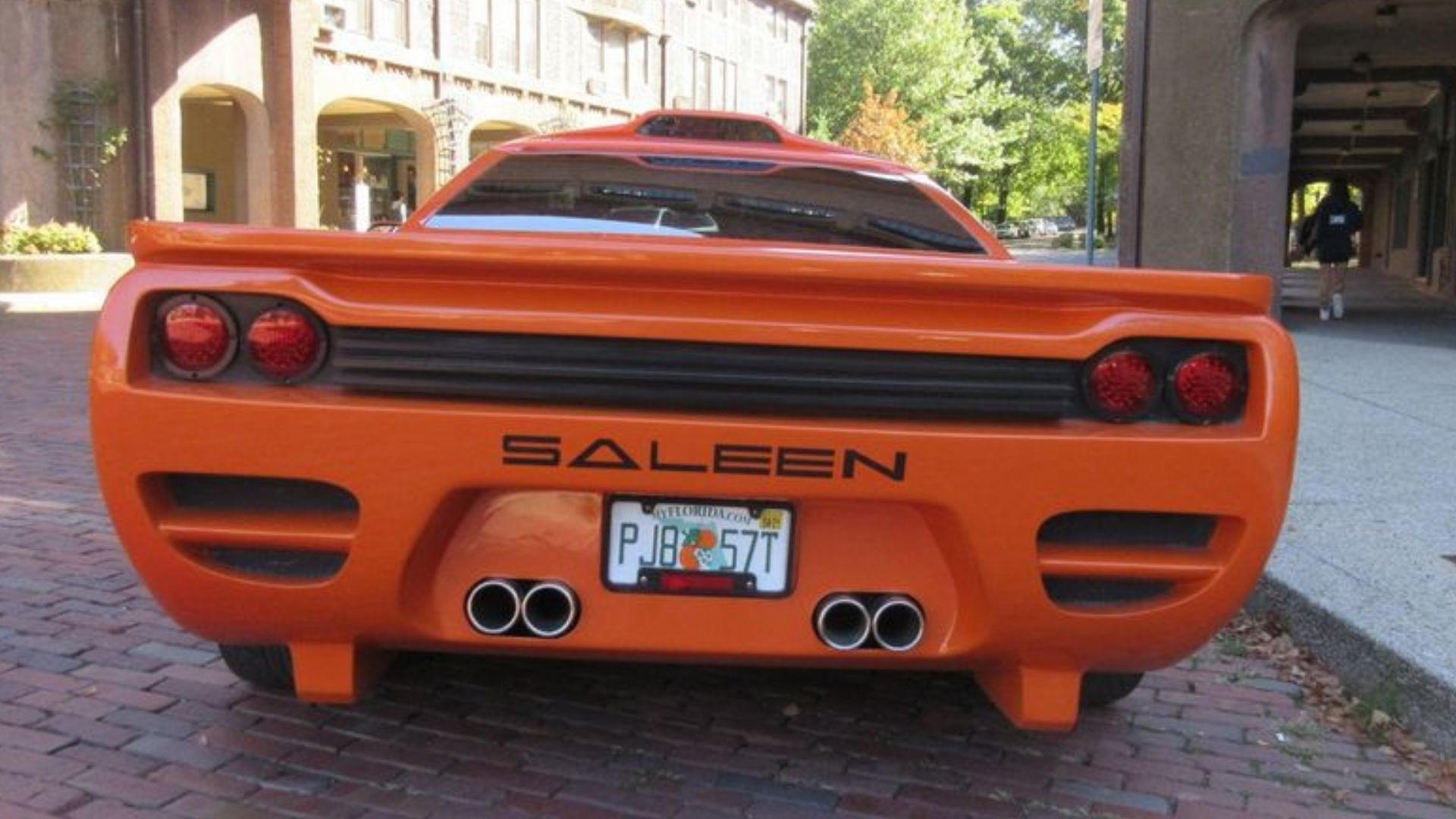 What you see gracing those body panels is Orange Pearl Metallic paint, per the listing. It looks good but we can't confirm if it's exactly the same hue Saleen used, although it's at least very close.
Those wheels look like they were possibly taken off an S7, but the seller says they're replicas. Same thing goes for the exhaust, which the person claims has been tuned to sound like an S7's.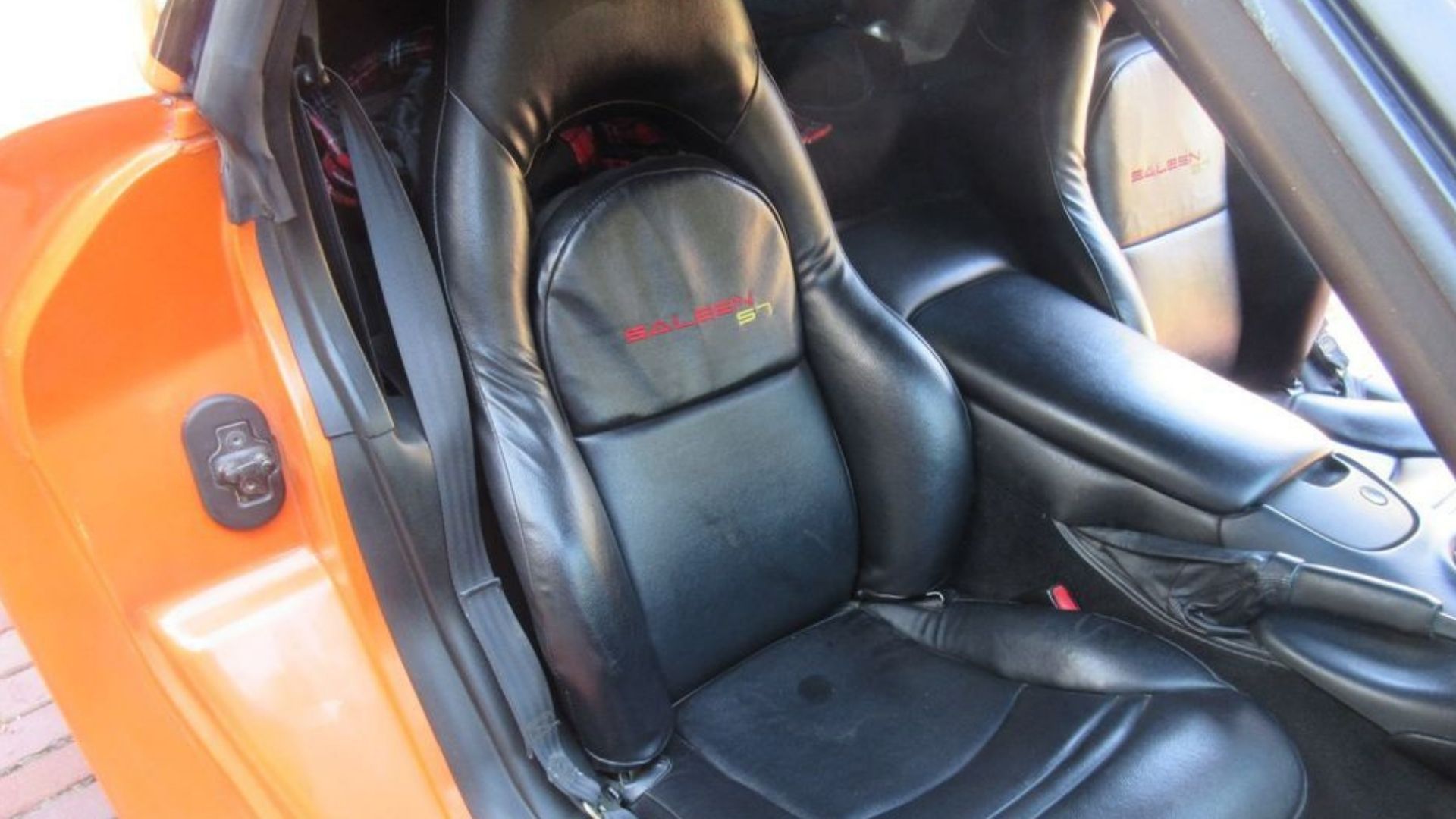 Where the illusion starts to fall apart, sadly, is the black leather interior. Anyone familiar with C5 Corvettes will immediately recognize the controls, seats, steering wheel, center console, etc. Yes, there's stitching with the Saleen and S7 names, but nothing looks even remotely like what you see in a real s7. With all the effort put into the body, we're shocked the person who built this car pulled up short with the cabin. Maybe that's where you can buy this car and take the illusion the rest of the way?
With so few Saleen S7s made, prices have been pushing above the $500,000 mark for the best ones out there. This car is listed with 69,000 miles for $26,000. Sure, you're not going to have the same level of performance, but maybe you'll fool some people as you cruise around town.
Check out the Facebook listing here.