This will definitely get people talking at your next car cruise.
---
Some people dream of owning a real hearse for a lot of reasons: they have an obsession with the macabre, they want to stick out, or they really like to get under other's skin. You could do one better with this lifted Caddie which can take you and your passengers to all kinds of interesting destinations.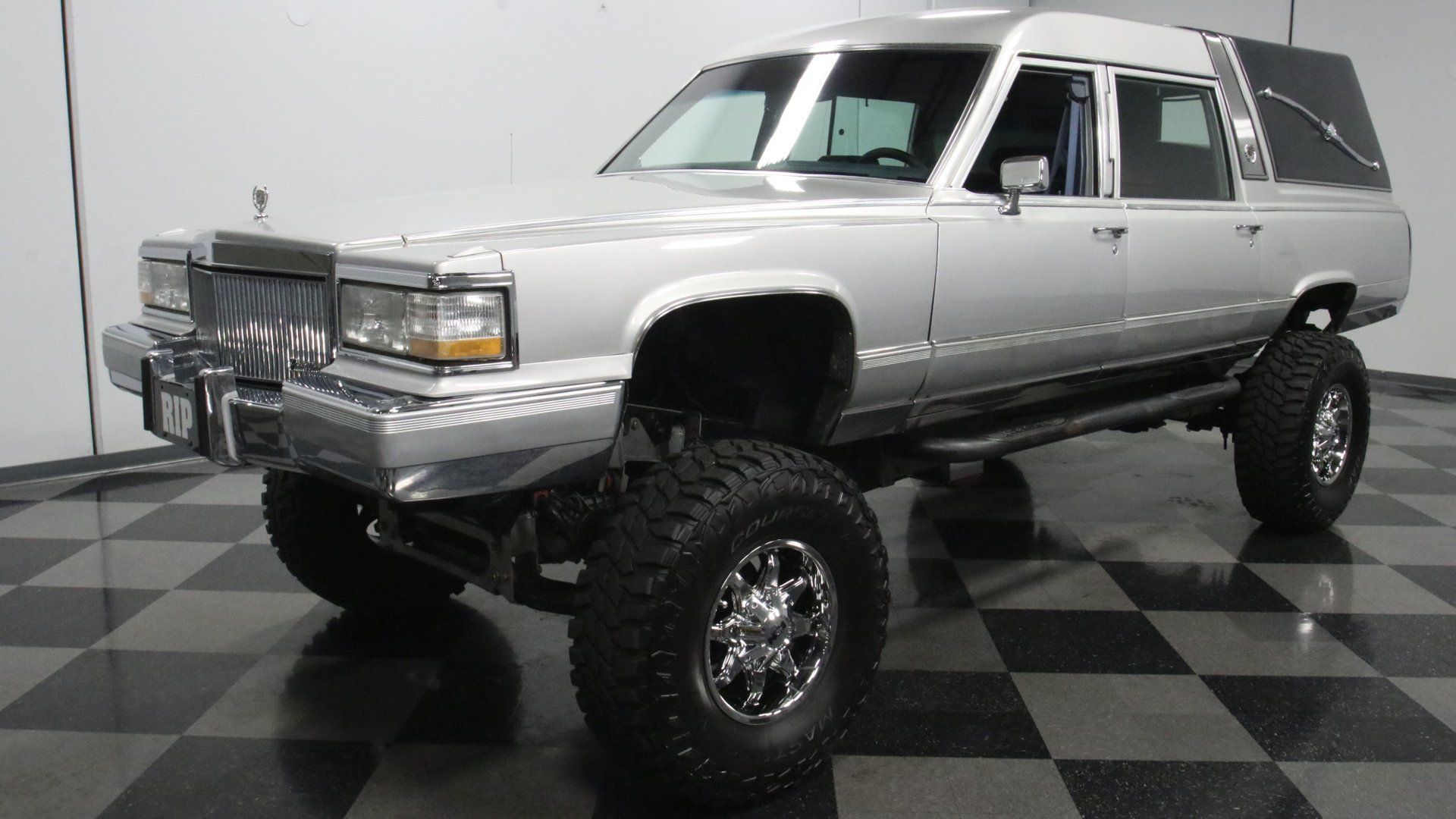 This Cadillac Brougham Hearse has been slapped on a Chevy K10 chassis. That helps with capability to cross all kinds of terrain, along with a nice lift, meaty Mastercraft MXT tires, and steel side steps. The only drawback is you'll have to raise the dead a little higher to load and unload them from the back.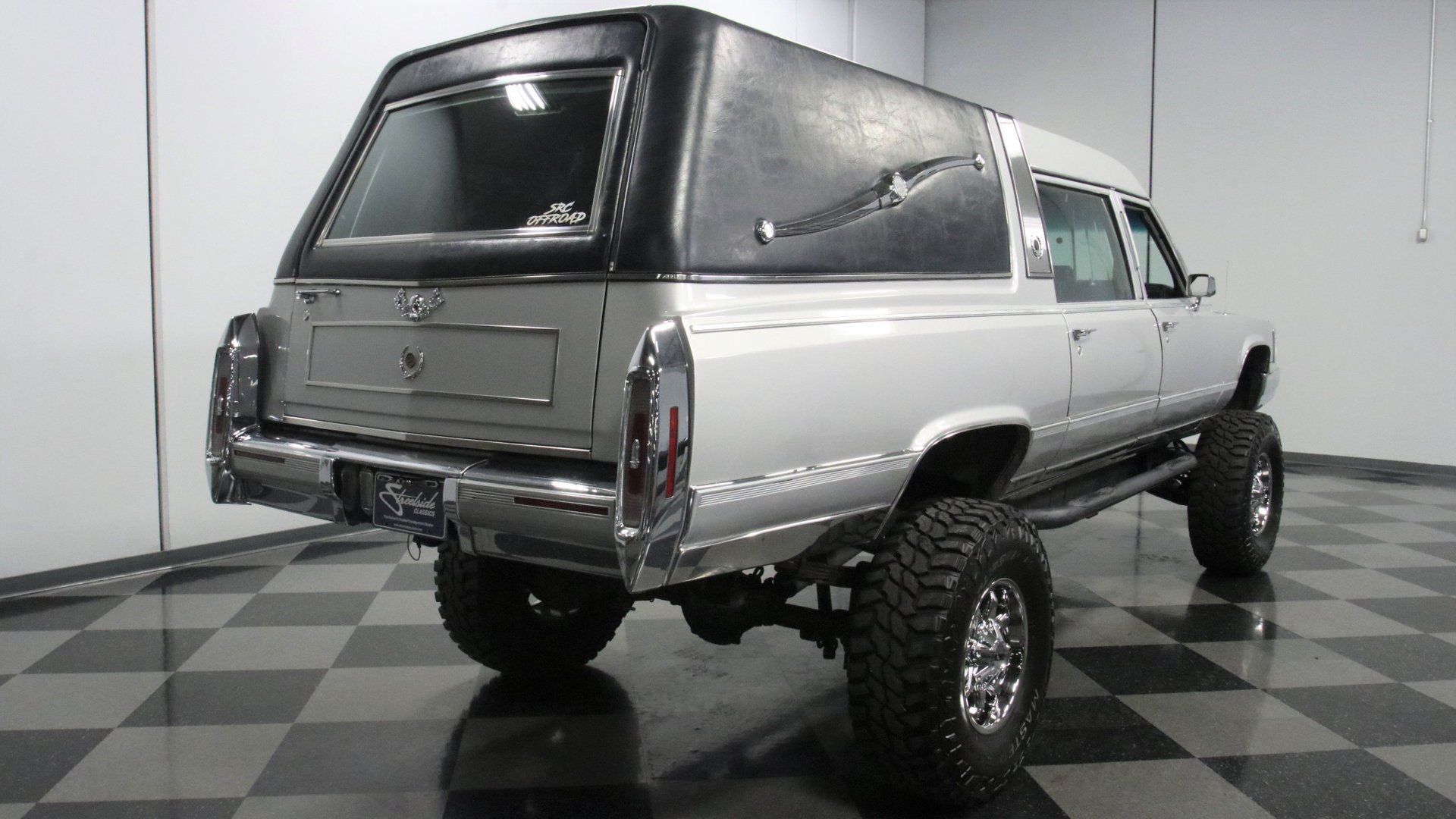 Contrasting with the brutal vibe of this build are the 17-inch ION wheels. They match the chrome trim on the body quite nicely. Being a hearse of the 90s, the rear is covered in black vinyl for that appropriate element of mourning.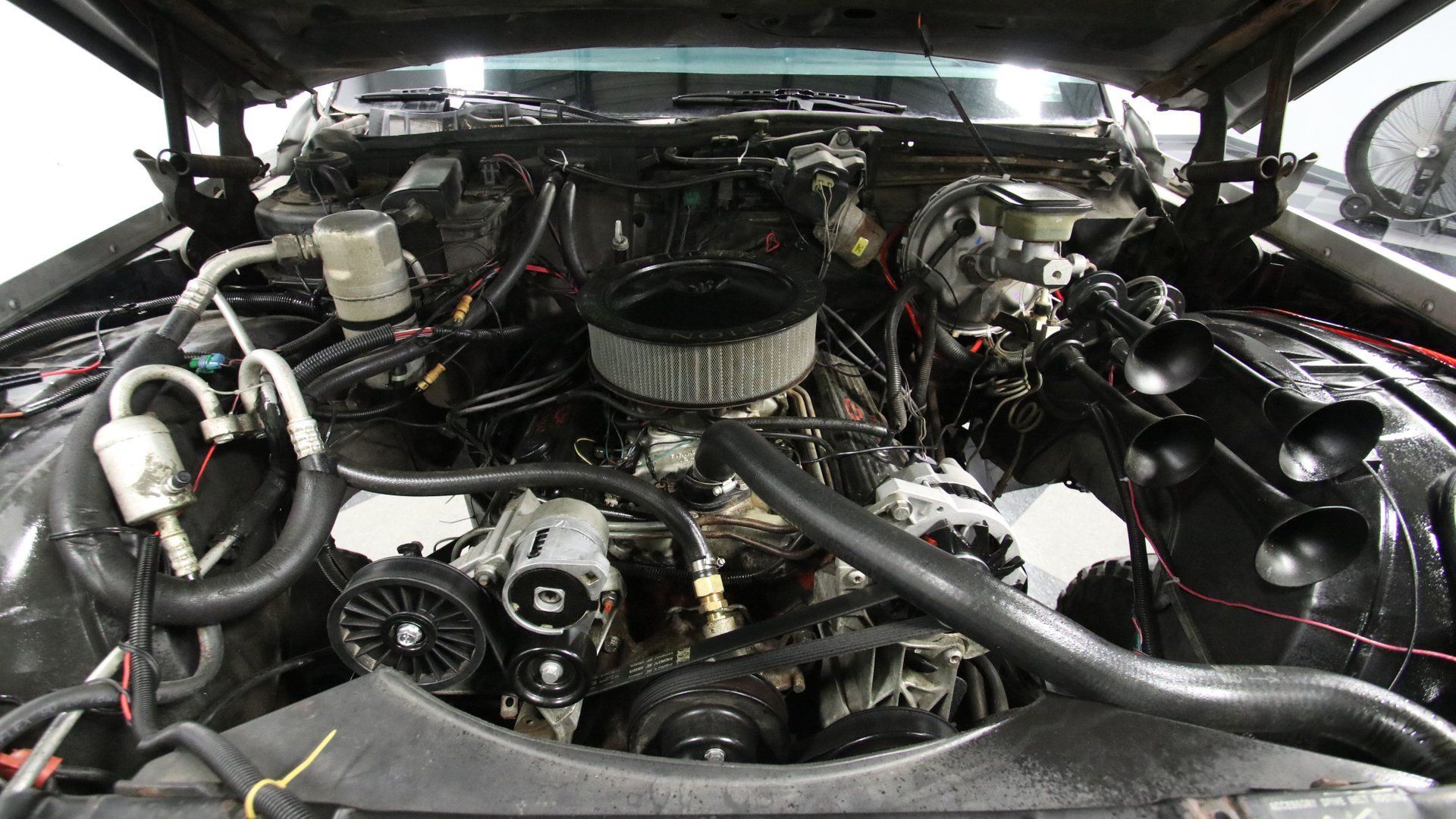 Providing stout power is a Chevy 5.7-liter V8. It works with an automatic transmission for easy cruising to your final destination, or maybe just down Main Street so people can gawk.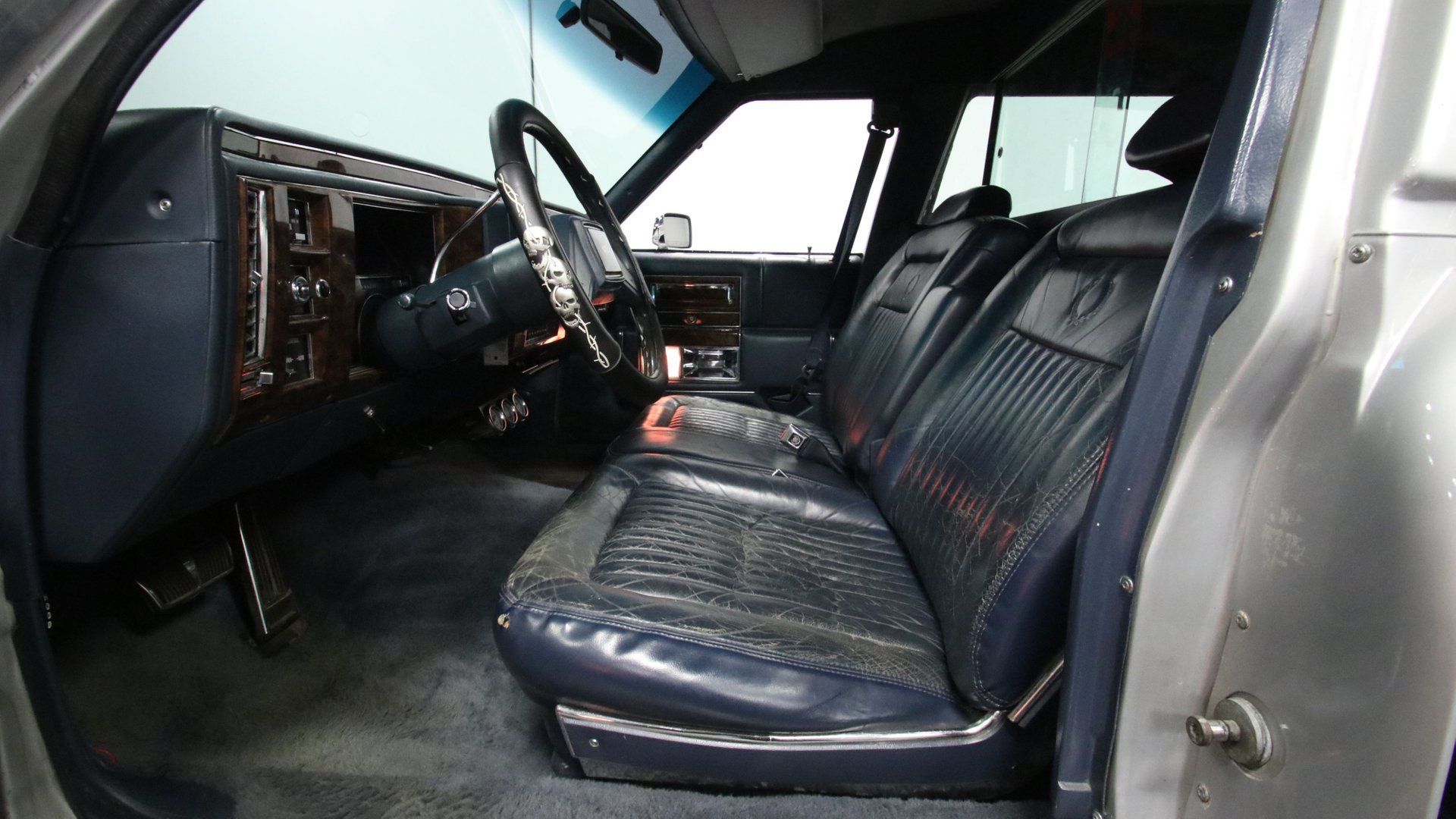 Despite all the mechanical modifications, the interior of this 1990 Cadillac Brougham Hearse is pretty much the way it was brand new, with some wear of course. Acres of leather upholstery, power windows/locks, tilt/telescoping steering column, power seat adjustment, and cruise control are all included.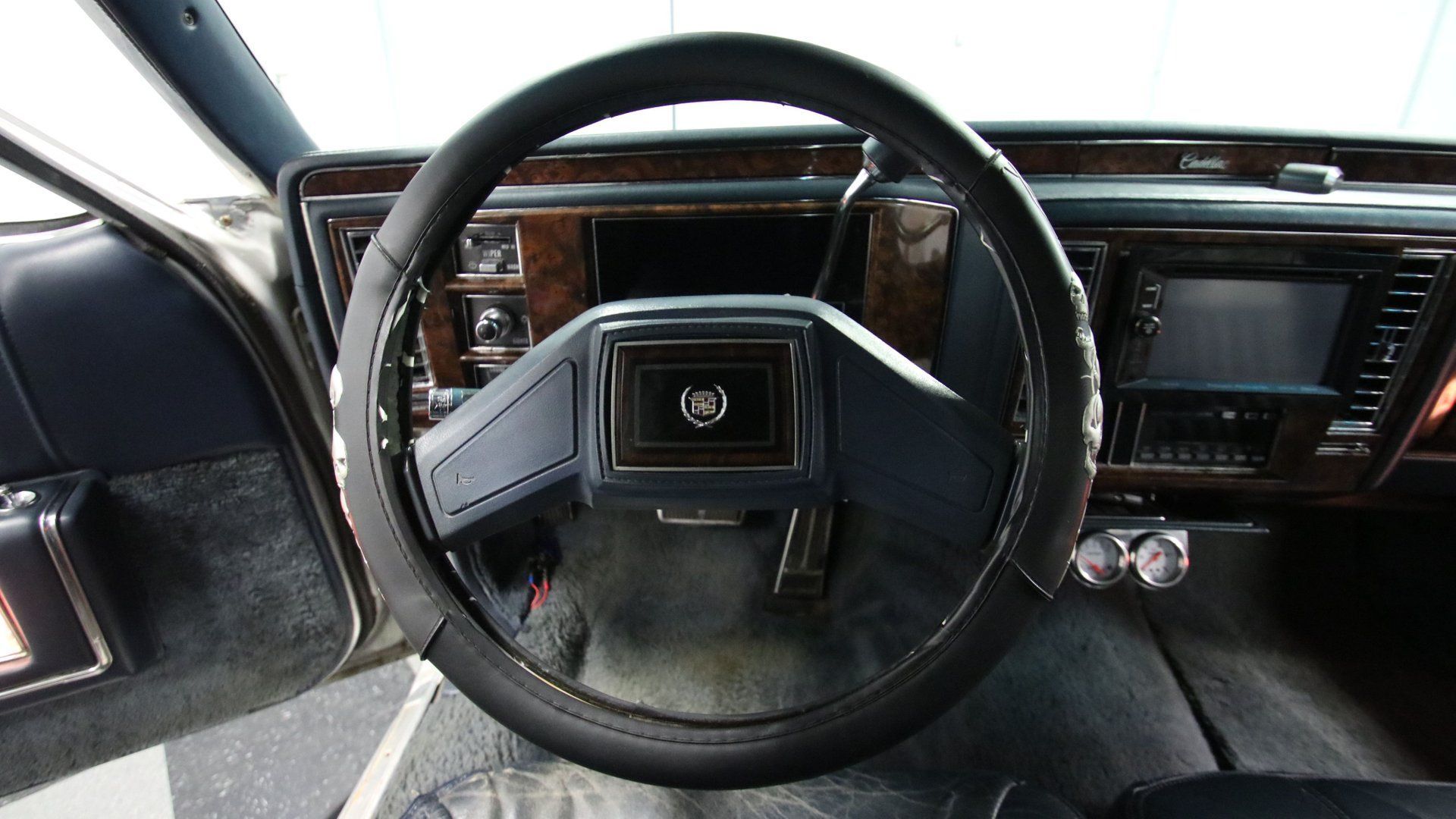 One upgrade is a modern AM/FM/CD head unit with touchscreen and Bluetooth. There are also provisions for a backup camera, because let's face it, with a ride like this you're going to need it. Speaking of the rear, not only do you get all the beautiful real wood trim back there, a coffin is also included, just in case there's a problem with yours.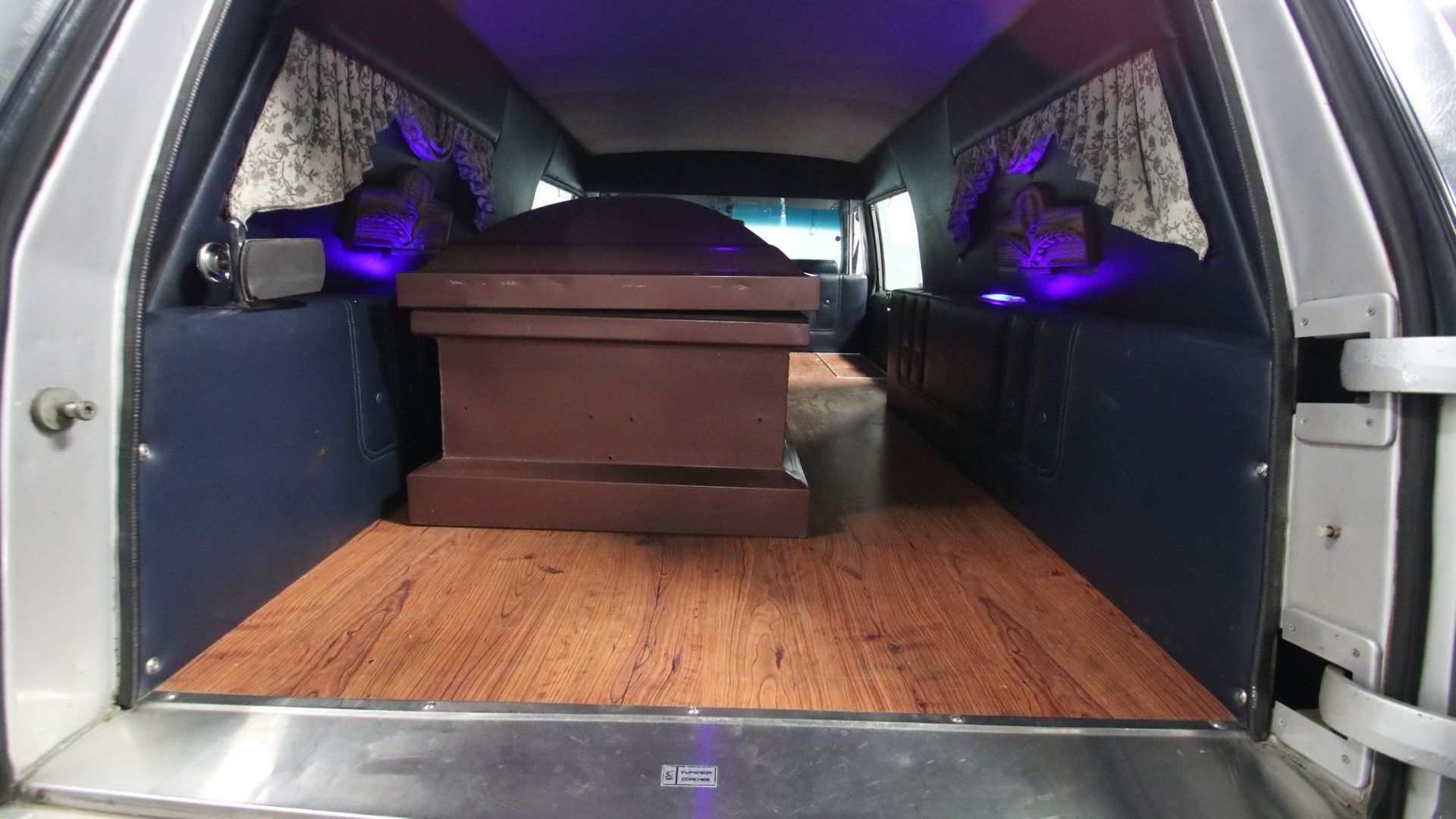 You could come up with a really fun name for this ride and customize it in different ways to play that up for even more wow factor. Keep in mind hearses have all kinds of bespoke details, because you want that final ride to be special, so you get more than what's included on your average Cadillac of the same vintage.
This ride certainly isn't for everyone, but if you're liking what you see, get in touch with Streetside Classics.