This neglected muscle car is on the right track to the life of being enjoyed and driven as it was built to do 51 years ago.
---
When it comes to barn finds, there is an excitement as to what will be uncovered next. Although these are becoming more commonplace, it is still interesting to see what has been stashed away to be uncovered decades later. There is no denying that his 1969 Dodge Charger has seen much better days. The owner is Dylan McCool who made this YouTube video of him bringing this old muscle car to life to drive under its own power after it has been sitting for 34 long years.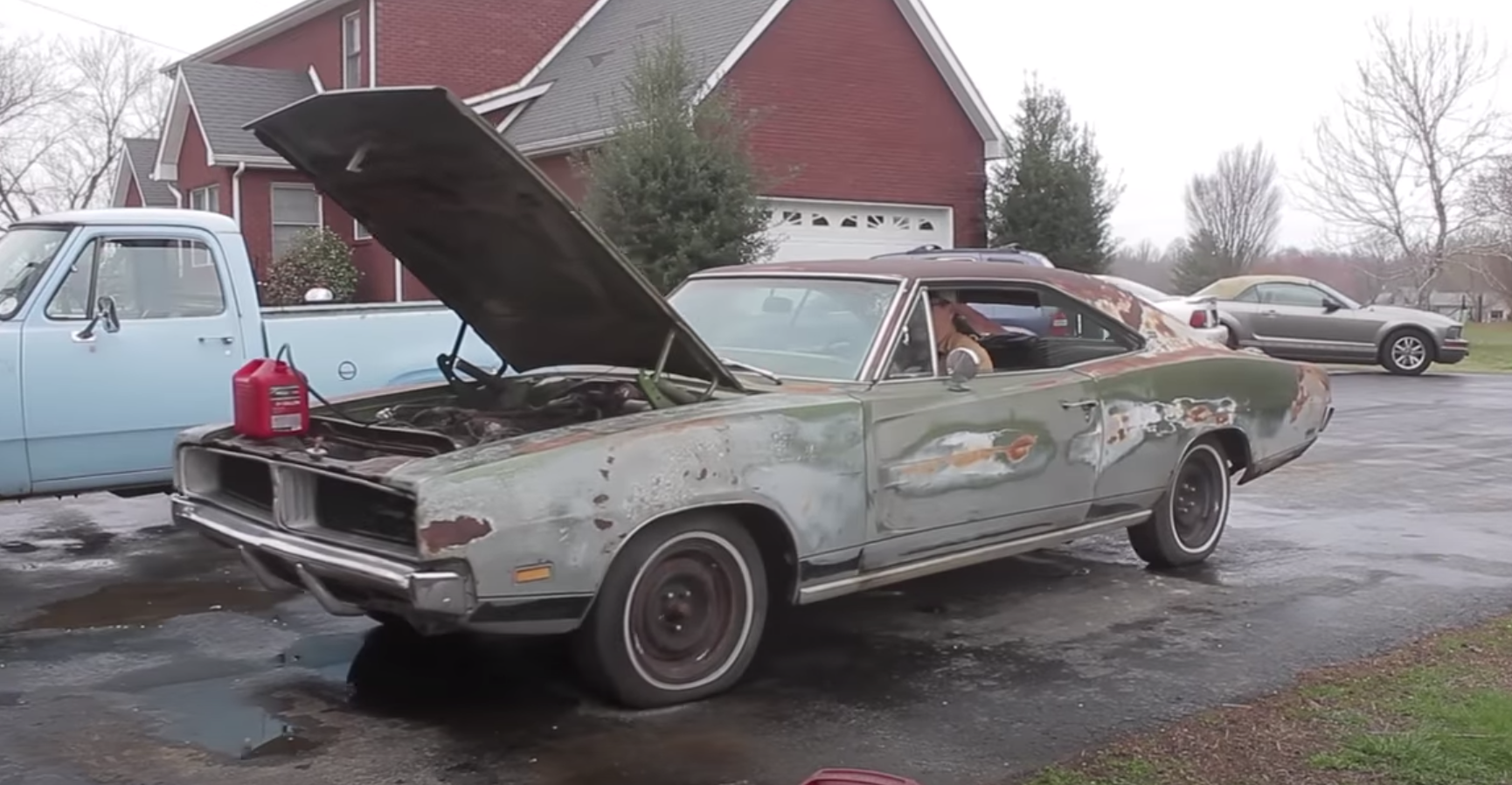 In the video, it shows McCool getting rid of rust around the gas tank since a new one was going to be dropped in anyway. A little bit of sheetmetal is needed in a few areas of this old-school Charger, but thankfully the sitting water didn't rust out some of the more important components. The floor pan will be replaced as well. The fuel pump is likely bad so he Dylan extended the fuel line and added a filter to the new hose where he ran it to a jug of fuel outside of the car. This is also a rarer car in SE trim with the trunk bed delete with less than 1,000 made according to the YouTube video.
Thanks to Dylan McCool, this little slice of American muscle will see the road again. The beast starts and makes its maiden voyage down the driveway after a bit of tinkering around. As mentioned above, this car has seen much better days as it hasn't started in about 34 years. With this classic muscle car now in the right hands, it looks as if brighter days are ahead for this awesome '69 Dodge Charger, and we can't wait to see it back on the open road doing what it was built to do - to be driven and enjoyed.
Read More American Muscle Car News Here...