This right-hand-drive Supra sticks out from others on the road.
---
One of the most legendary Japanese performance cars is the Mk IV Supra. In stock form it's a fun car, but Toyota engineers obviously designed it for people who like to tune their car, because with the right modifications it can become something else entirely. This imported JDM SupraRZ was obviously tweaked for a big performance boost, so anyone looking for some thrills might want to give this Toyota some serious consideration.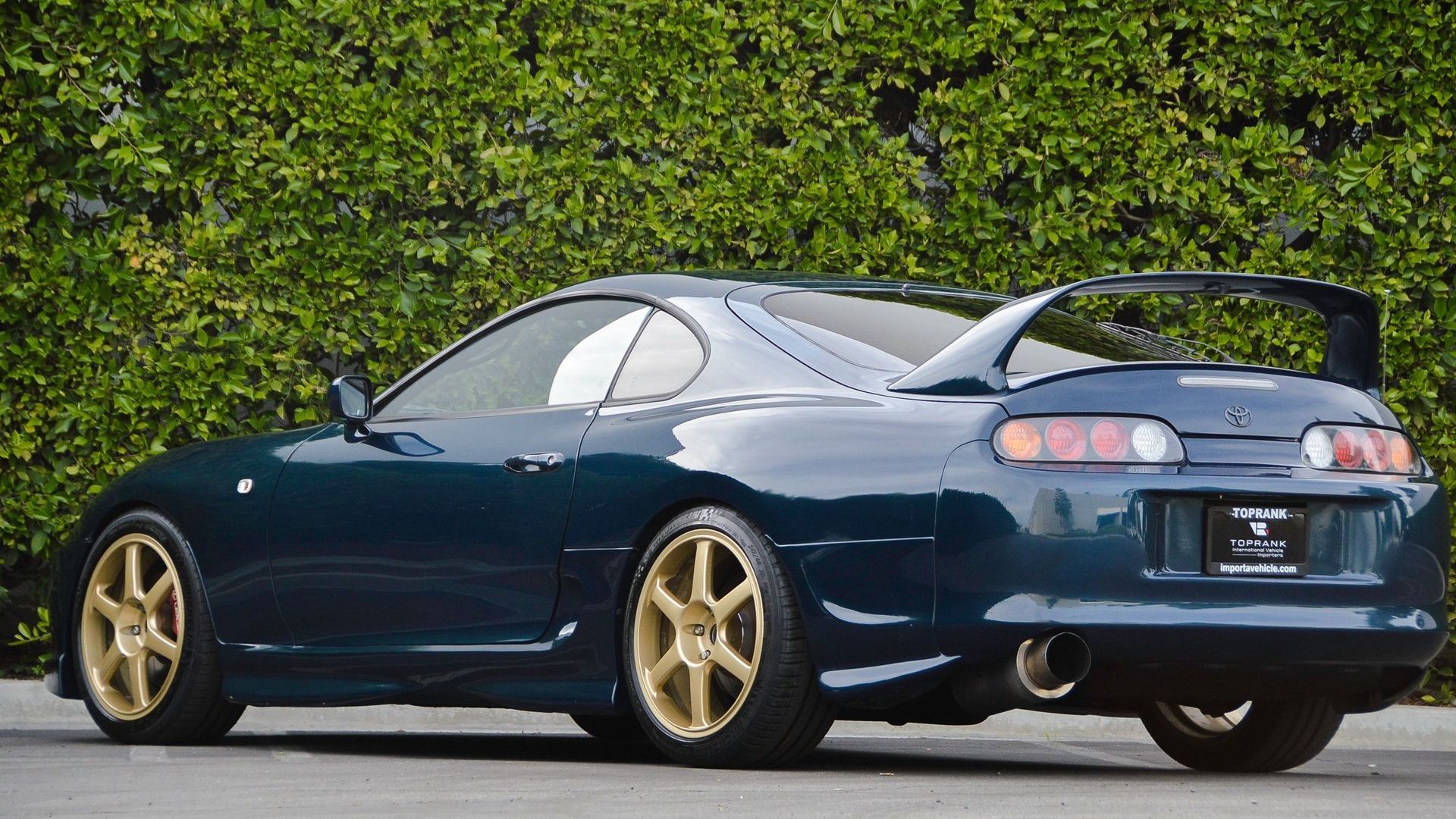 Yes, under the hood of this car is the legendary 2JZ-GTE twin-turbo inline-six engine, plus it's paired with a 6-speed manual transmission. To squeeze more power out, the previous owner swapped in an HKS GT Pro Turbo and an aftermarket turbo manifold. Modifications to capitalize on those upgrades include a front-mount intercooler and piping, HKS F-Con ECU, GReddy Profec B Spec II boost controller, and GReddy turbo timer.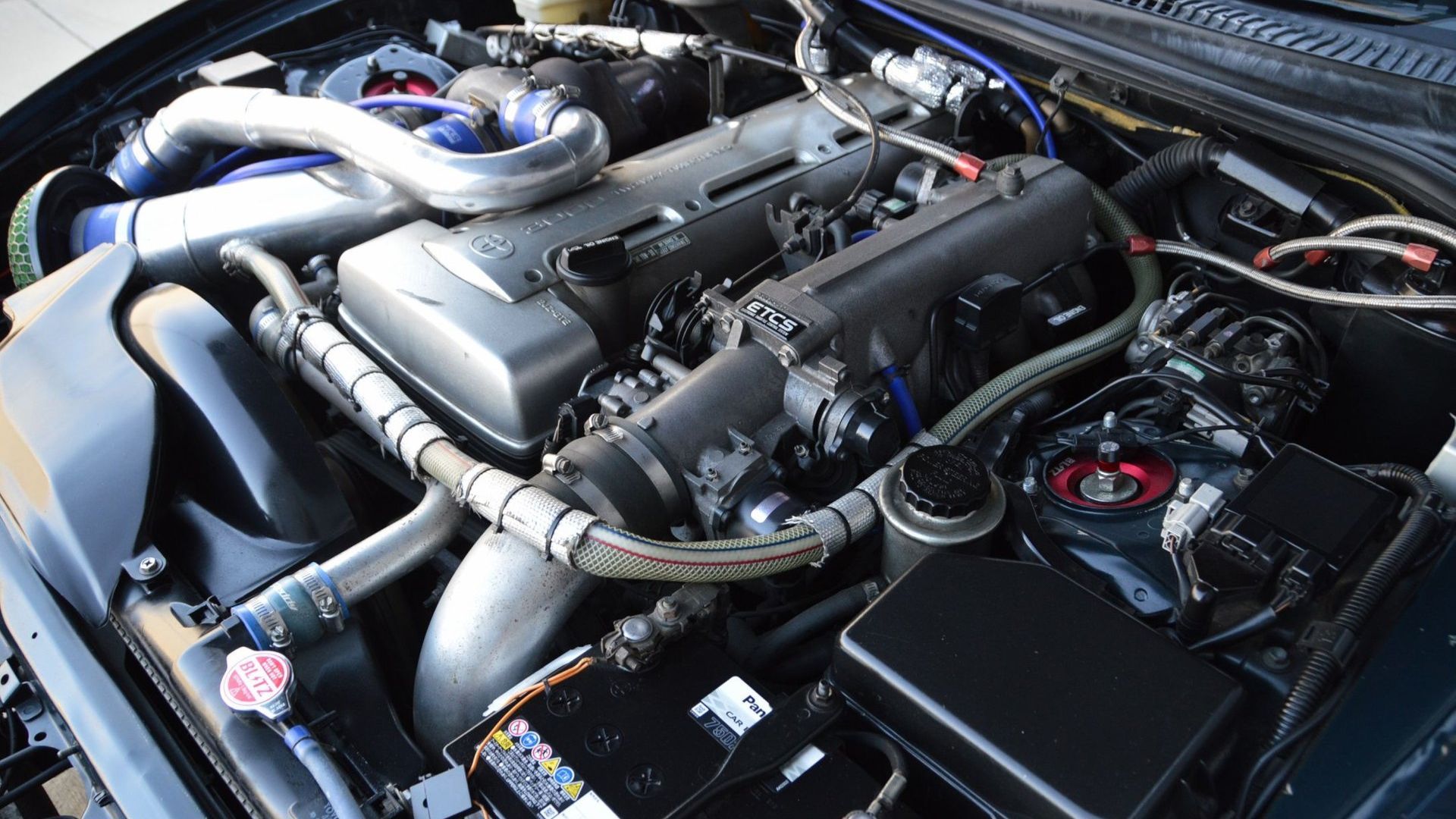 To allow for the increased exhale, a performance aftermarket exhaust system is also installed. A GReddy turbo gauge, Autogage tach, plus water temp, oil temp, and oil pressure gauges from Defi Gauges helps you keep an eye on things while you push the envelope.
While that's an impressive list of mods on this kind of car, there are a few more to balance out performance further. Blitz coilovers help tighten up handling, an admitted weak point especially when you start squeezing more power out of the 2JZ-GTE. Slotted and cross-drilled front rotors also provide some much-needed stopping performance reliability. A Bride driver's seat keeps you from sliding all over when you're pulling tight track maneuvers. This car also comes with a Momo steering wheel with center line.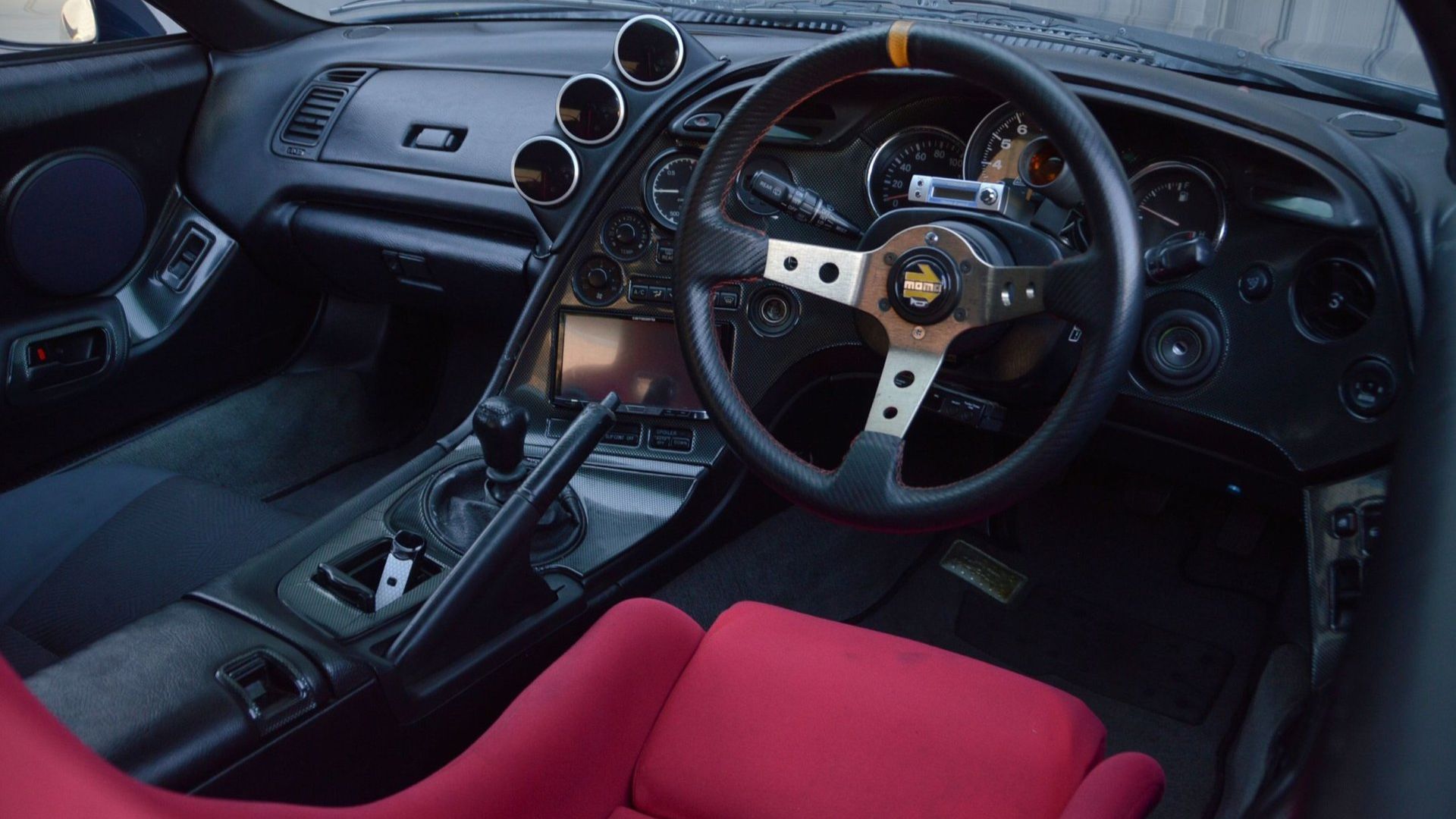 Not only is this Mk IV Supra bristling with modifications, it looks cool. Here in the US we don't have many Supras in Baltic Blue, so immediately this is going to stand out. The paint goes excellently with the gold 18-inch Advan Model 6 wheels. An aftermarket front bumper flaunts the intercooler, but it doesn't feature overly-wild styling. There are side skirts and rear bumper garnish, plus they're also fairly subtle. The presentation on this car is overall clean, meaning you could take it to shows if that's what you have in mind.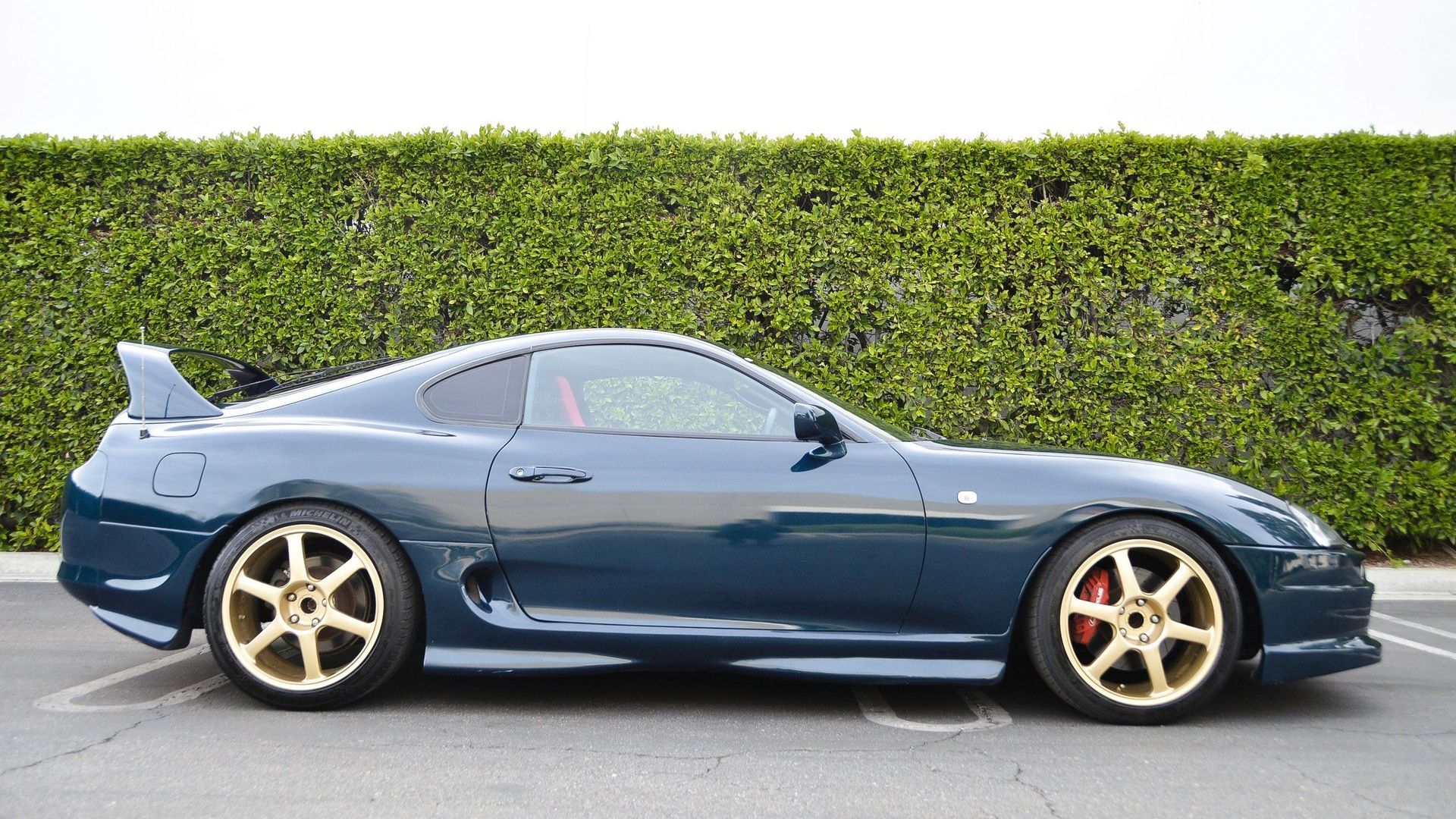 The odometer shows just 33,416 km or 20,885 miles, but that's likely not accurate. If you have questions about this 1993 Toyota Supra RZ, Toprank Motorworks, Inc. should be happy to answer those.
More Supra Goodness