Which of these Japanese sports cars would you pick?
---
For many fans of Japanese performance cars, the Toyota Supra is king. We agree they're one of the best for plenty of excellent reasons. Perceptions of the sports car have evolved over time, from many thinking they're essentially a two-door Camry to being taken seriously as highly-tunable cars capable of pushing monstrous amounts of power. That growing reputation has lead to prices in the collector market increasing and supply being more constrained, although making the effort to get one can be well-rewarded.
Here are our favorite Supras you can find in the Motorious inventory now.
1993 Toyota Supra RZ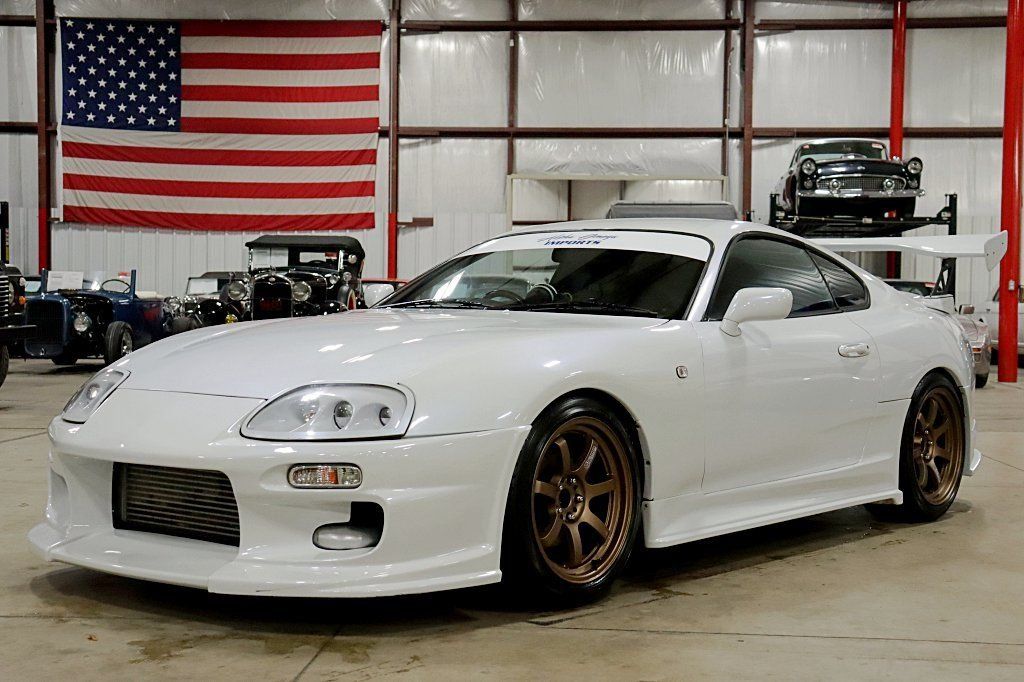 Having a Mk IV Supra is cool, but even better is a genuine, right-hand-drive JDM model like this RZ. Legally imported to the United States recently, the car is ready to be registered and driven. Under the hood is the legendary 2JZ turbocharged inline-six engine, which works with a nice 6-speed manual transmission. It also sports an upgraded air intake, exhaust, a Do-Luck body kit, and Ray's Gram Lights wheels. While it looks white, in person you can see a blue pearl, really making this car a masterpiece.
That's not all, because the Japanese owner tricked out the interior as well. A Nardi steering wheel uses a quick-release hub for the ultimate in theft prevention. Defi gauges help you keep an eye on the necessities, while the Recaro racing seat keeps you sitting nice and snug while drifting through turns. Imagine rolling up to any meetup or show in this unique machine, because you will turn heads.
1994 Toyota Supra Twin Turbo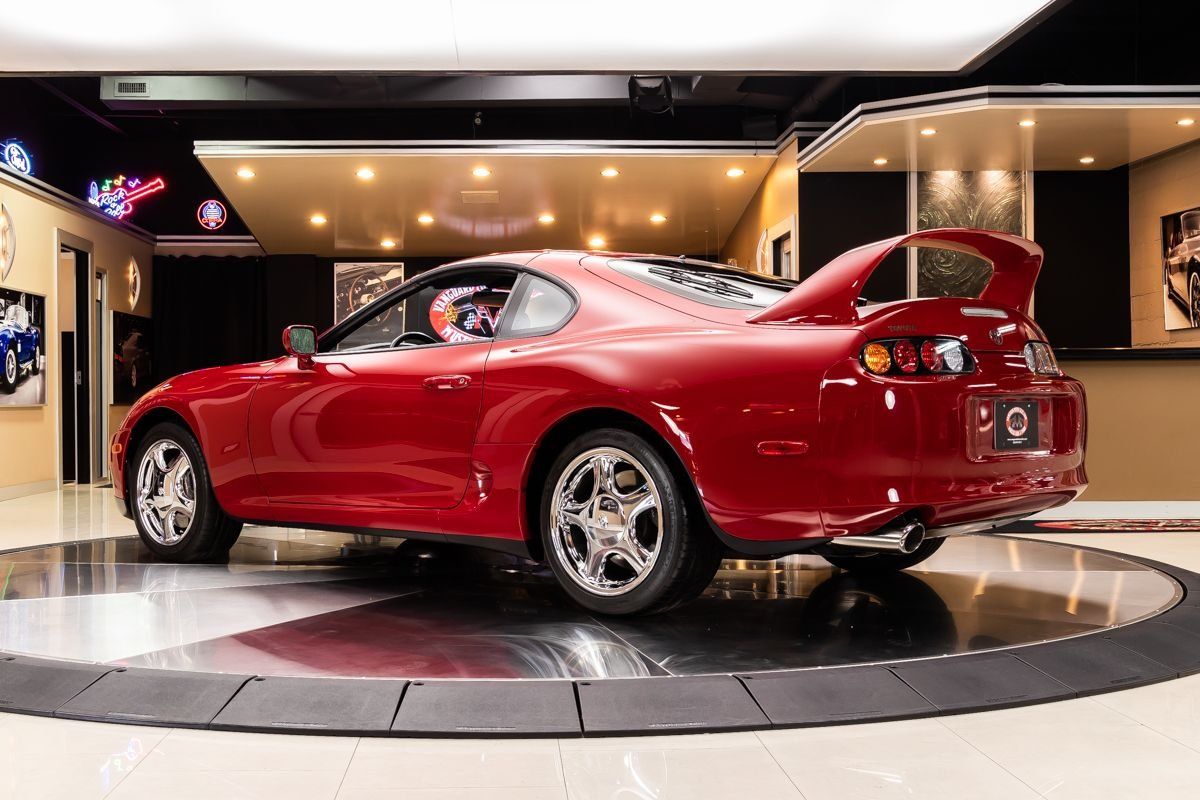 If you prefer sitting on the left side, that's what you get with this Supra Twin Turbo. You also enjoy a claimed 32,703 miles which is amazing, plus it explains why the car looks so immaculate. That includes the Renaissance Red paint, Tan leather interior, and chrome wheels.  This is about as close as anyone is going to get to a new A80, so the price reflects the rarity and the market trends. What you get, though, is a highly-collectible example which is definitely enviable.
1988 Toyota Supra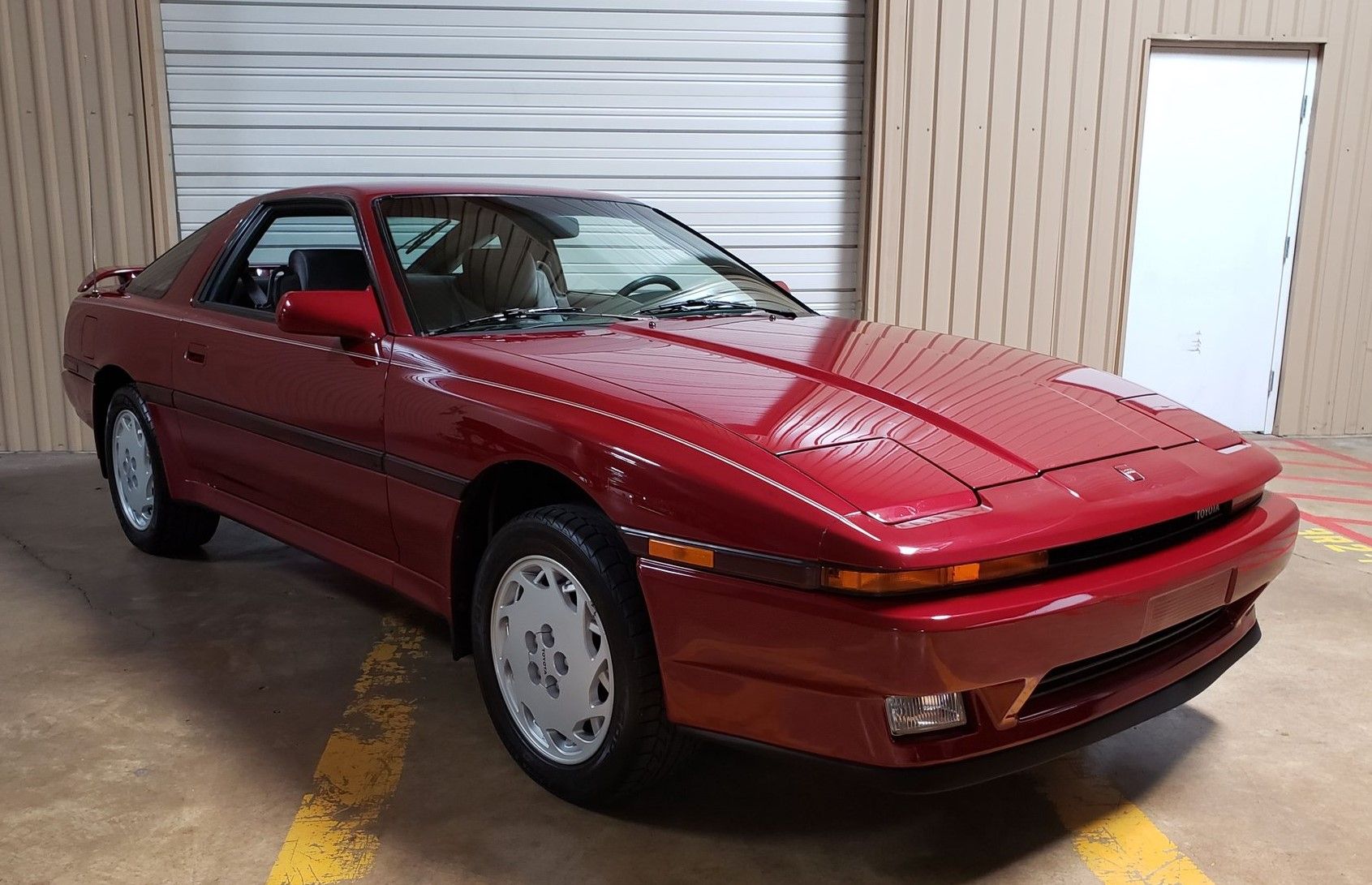 Mk III Supras might not get as much love as the Mk IVs and it's understandable why, but if you find your budget isn't so extravagant don't discount something like this car. After all, the seller claims a mere 66,492 miles have been racked up in the past 32 years and that alone is pretty incredible. Also astounding is the excellent condition of that glossy Dark Red Metallic exterior and the fact the Gray interior shows no rips, splits, or other signs of damage. Even the factory wheels have zero curb rash. Someone definitely babied this car, making it reasonable to expect the factory 3.0-liter inline-six engine runs smooth.
1993 Toyota Supra Turbo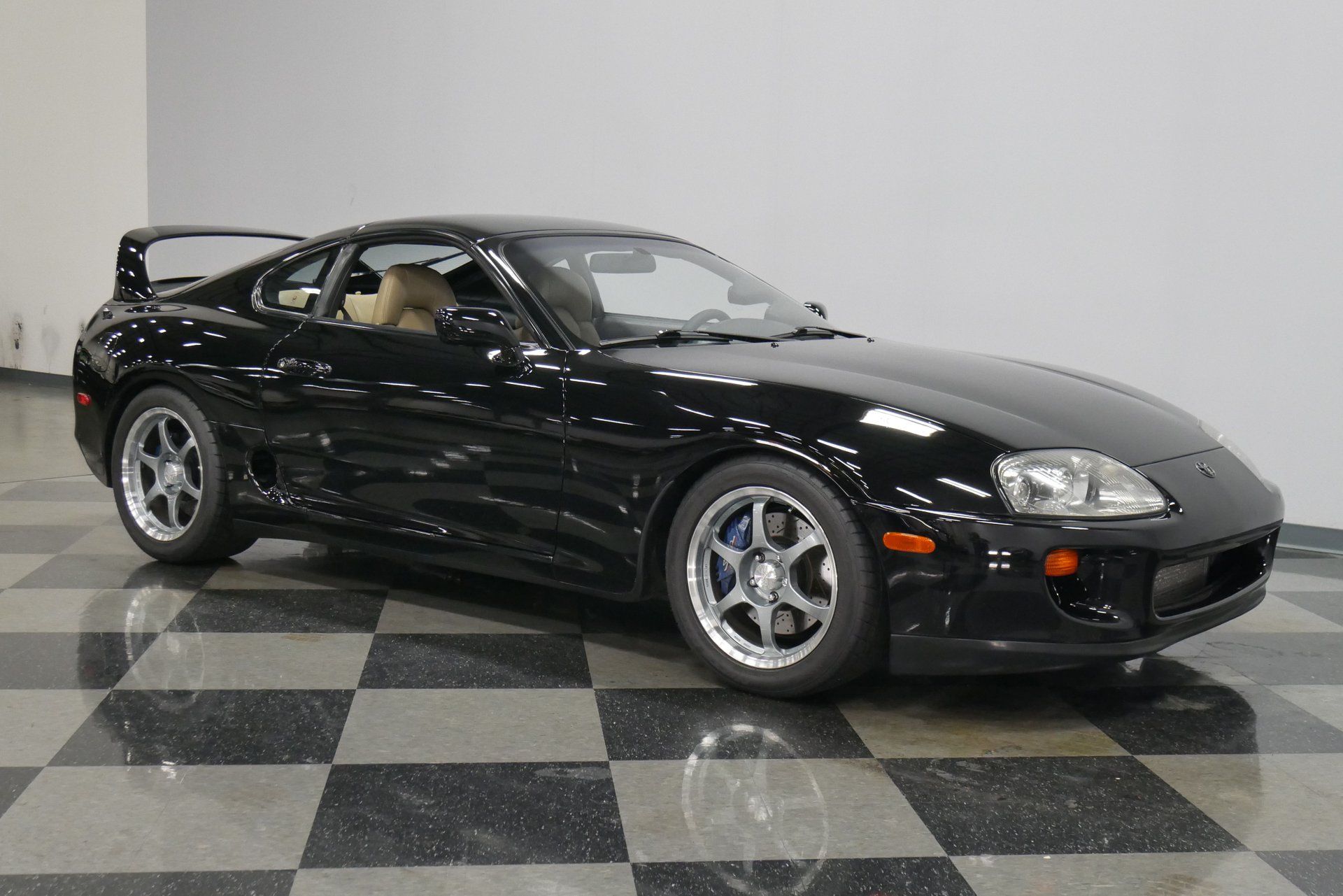 While Renaissance Red paint is popular for the Mk IV Supras, this car made in the first model year for the generation looks great in sophisticated Black. Since this is a higher-mileage example than some of the others with 133,970 miles on the clock, the price is a little easier to swallow. As a big bonus, the twin-turbo 2JZ has some nice mods, like a Turbonetics 6465 billet dual ball bearing turbo, HKS intercooler, dual blow-off valves, Turbonetics Racegate wastegate, SMC alcohol injection kit, a custom adjustable cam, and a custom exhaust. All that helps push output to a claimed 660-horsepower. In other words, this Supra scoots in a hurry and can be addictive to drive.
The Tan leather interior is for the most part stock and extremely clean. Nice additions like A-pillar gauges, an airflow interface, and a valve control module hint at the extra goodies tucked away under the hood. You'll also notice this is an automatic, which might make you sad, but realize it uses a modified Boostlogic setup with two coolers, so you're not running the lackluster unit from the factory.
1987 Toyota Supra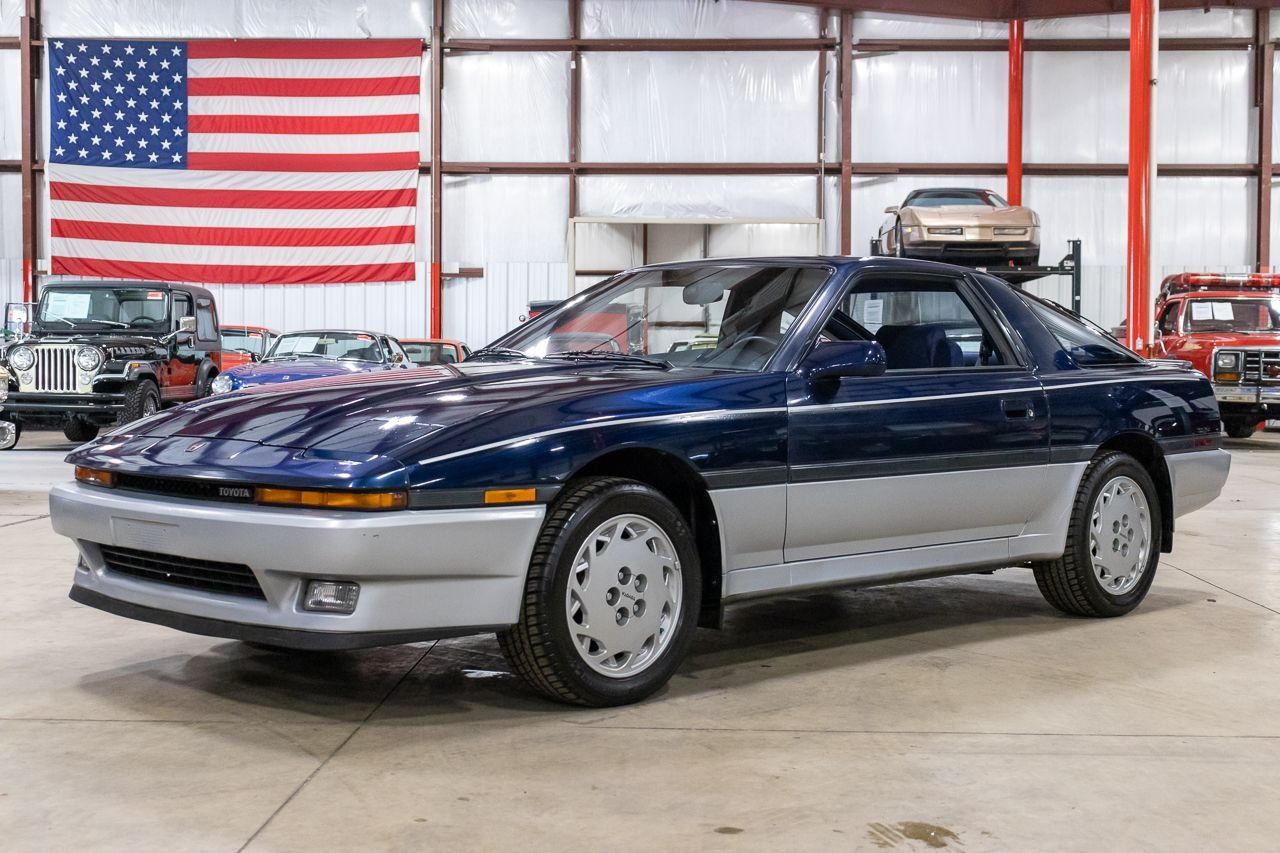 We have yet another low-mileage Mk III Supra that's also super clean inside and out. This one is sporting the Dark Blue Metallic and Silver two-tone exterior which is very much 80s cool. Exceptional original details abound, from the engine, transmission, and other major mechanical components down to the wheels, badges, stereo, and switchgear. The upholstery on the door panels is original and looks fantastic, just like the seats. The Supra is even running the OE foglights with no cracks or other blemishes on the lenses.
Sure, this isn't a turbocharged model, but the seller says it starts and runs strong in any weather, so you won't be fixing a bunch of problems up front. And with how clean this Supra is, you'll impress a lot of people when you show up to local meetups.
1997 Toyota Supra Twin Turbo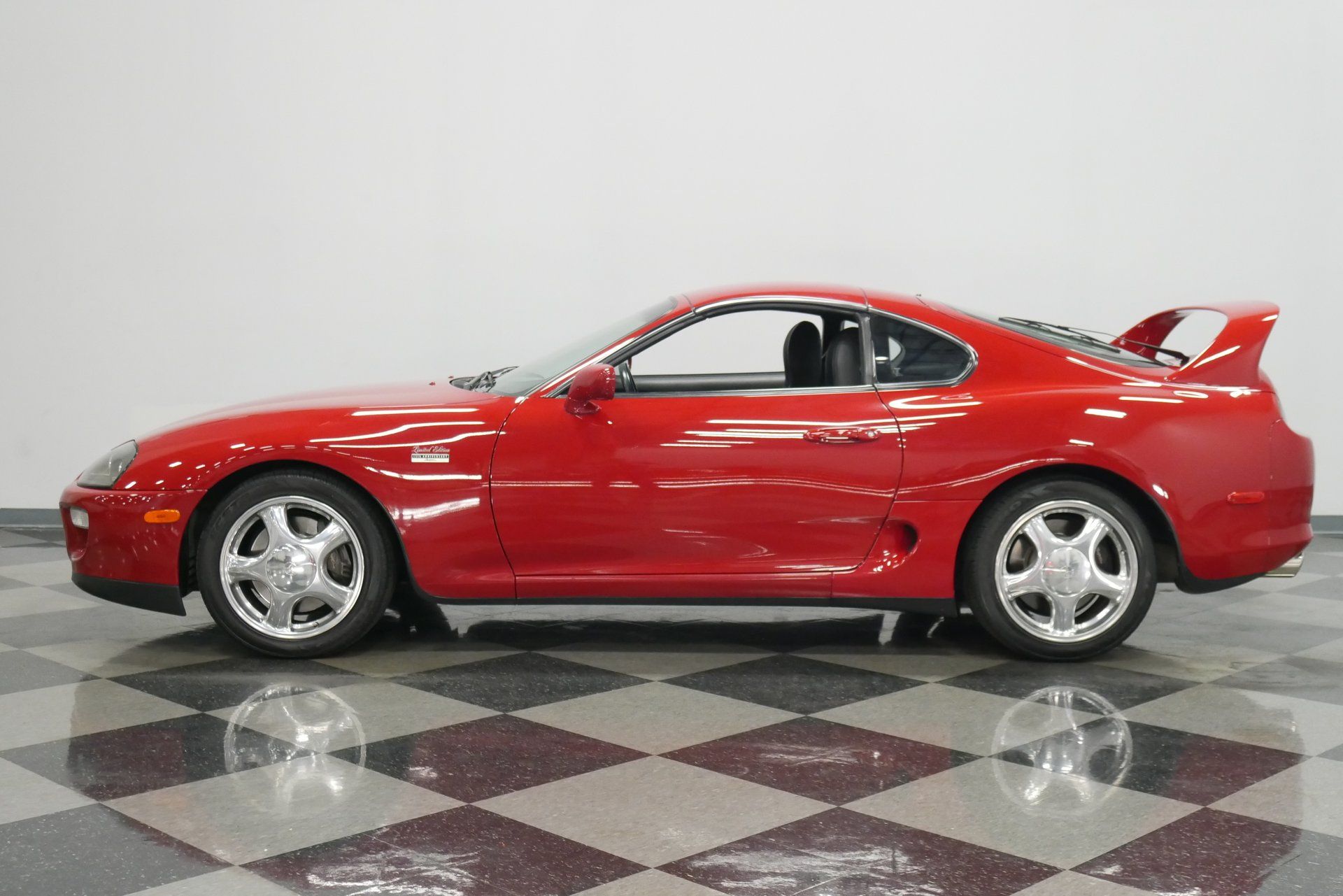 Yet another Supra with low miles, this 1997 shows only 36,477 miles on its odometer. As you probably suspect at this point, the car is absolutely beautiful inside and out and has a fairly steep price to match, although it doesn't crack into the six digits. What's more, the seller says this is a one-owner vehicle and comes with the window sticker as well as extensive documentation.
If that's not enough to whet your appetite, this Supra Turbo is a Limited Edition 15th Anniversary model with the badging to prove it. And the car is in the popular Renaissance Red over a Black interior, a combination many favor.
Motorious would like to thank the TechForce Foundation for their continued support of the Automotive Technology Career path. The mission of the TechForce Foundation is to support and encourage technical education for the automotive,    diesel, collision repair, motorcycle, marine, NASCAR and other    transportation industries through scholarships, grants, career    development, and other special programs. Click here to see the exciting programs that TechForce offers and the people they support.
More Japanese Performance