This is an excellent combination of beauty and brawn in one sleek package.
---
Thanks to the Ford v Ferrari movie, more people are aware of the importance of the Ford GT40 than ever before. That means more people fantasize what it would be like to drive the Blue Oval's classic endurance racer, making reproduction models like this one from Active Power Cars of greater interest.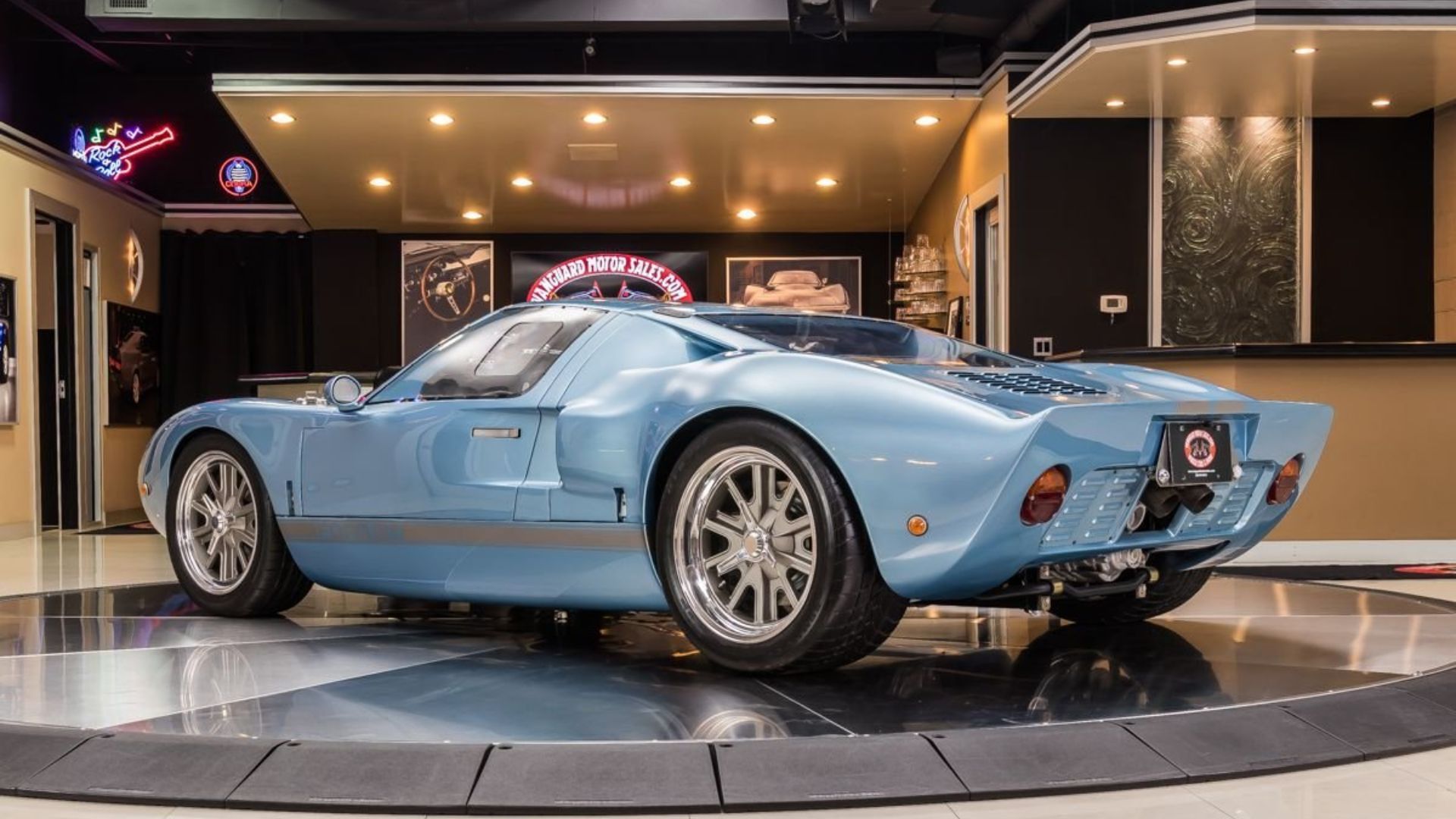 Adding to the value of this car is the outstanding build quality. A Light Blue Metallic graces those straight panels with consistent gaps between. The paint has a level of shine which will make even the most jaded car fans stop to stare. Gray racing stripes, 17-inch knock-off aluminum wheels, and race-worthy windows add to the genuine feel of this reproduction car.
This Ford GT40 has only 194 miles on the clock, so you're not getting something which has been used up. While you might think it's a track-only vehicle, it is in fact street-legal. You could take it for a nice cruise down Main Street or even a weekend trip on the open road. With that use in mind, there are some comforts included in the cabin, like air conditioning and a leather-wrapped dashboard/center console.
On the performance side of things there's a 5.0-liter Coyote V8 mounted mid-ship. That means excellent power, the option of further tuning if you so desire, and a high level of reliability. Bolted up to that is a six-speed manual transmission, so you get a real three-pedal driving experience.
Under the skin is a custom-built chassis which provides the kind of rigidity you need to stick sharp turns. A zero scrub radius suspension that features coilovers helps with predictable handling. Cross-drilled and slotted brake discs add to your level of control.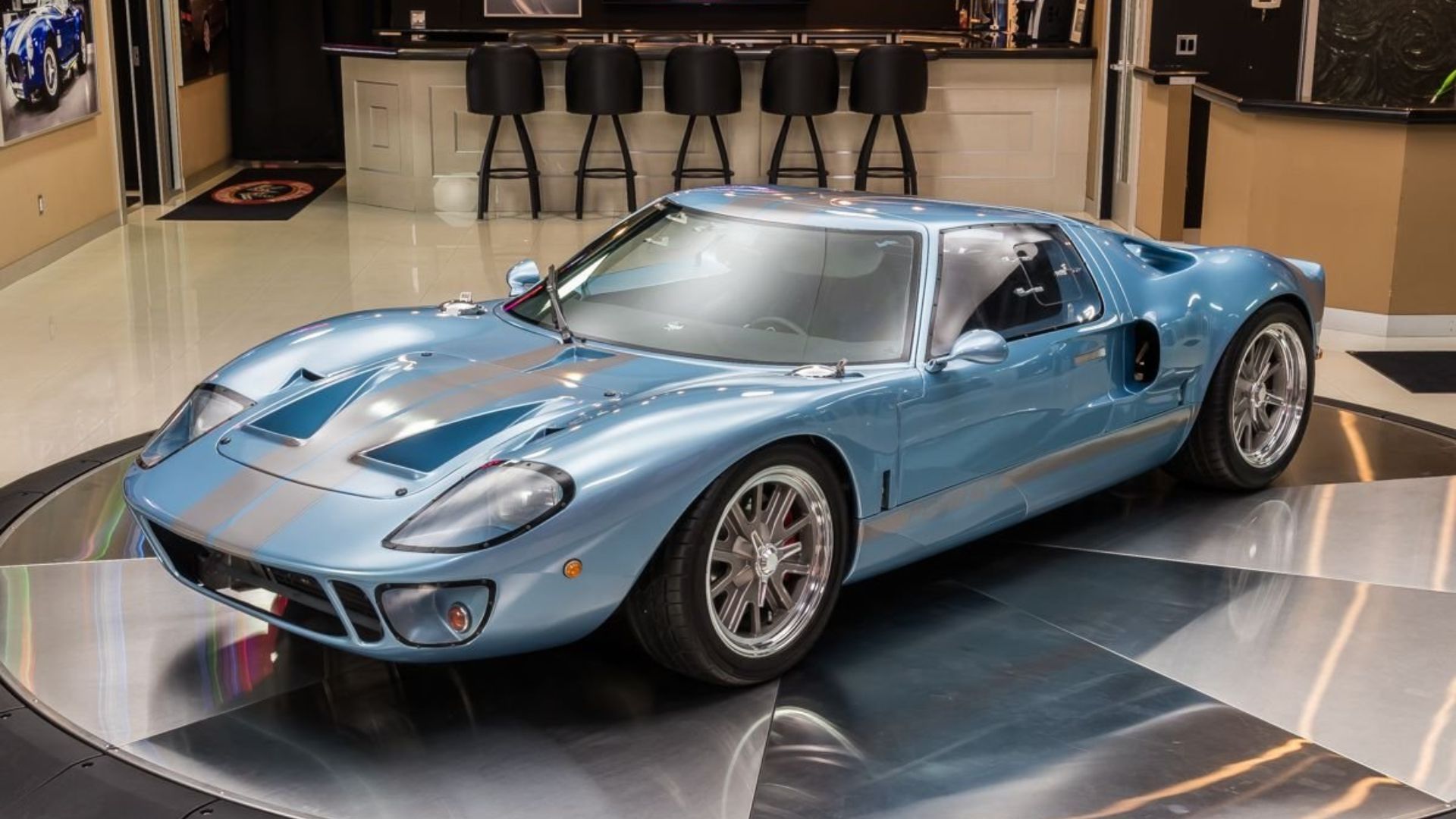 To get behind the wheel of this excellent reproduction 1965 Ford GT40, you'll need to negotiate a deal with Vanguard Motor Sales.
More Cool Cars