No Corvette is a sleeper, but you'll still shock people with this ride.
---
Everyone knows by now C6 Corvettes are solid all-around performers with good output, smooth power delivery, and solid road/track dynamics. That means most people would take this 2001 C6 at least fairly seriously, but not seriously enough since they don't know about the Magnacharger supercharger bolted up to the LS1.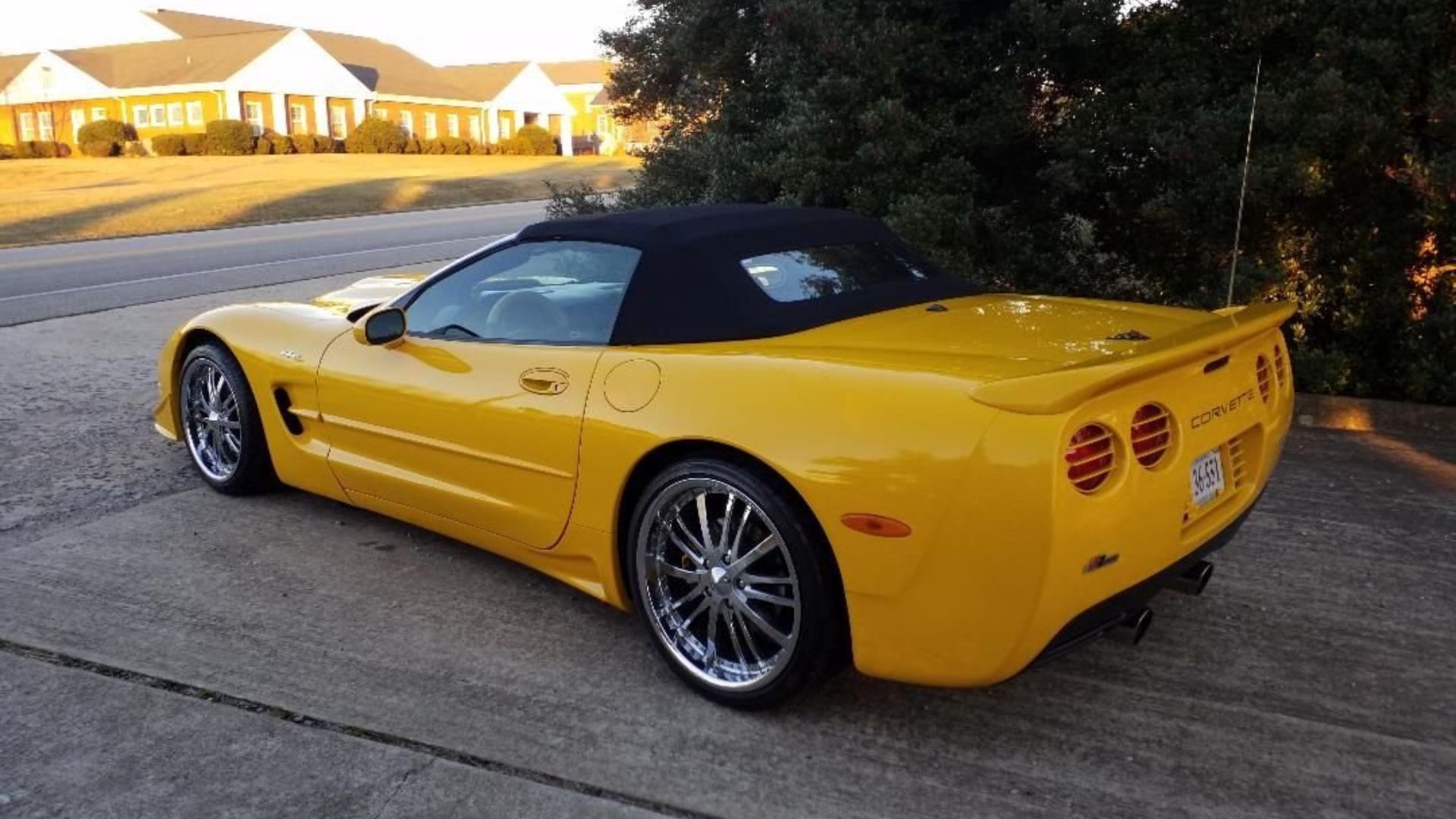 That's right, this Corvette has a Magnacharger complete kit installed. Since it uses an Eaton front inlet supercharger with Roots-style rotor, you get big power gains throughout the RPM range. That's obviously better than the superchargers which provide a big boost at lower RPMs but then peter out, or turbochargers which only really hit at higher RPMs.
A few other modifications help this Chevy Corvette breathe and in turn perform better. There's a cold air intake system, plus a K&N filter package to help the supercharger cram more air into the 5.7-liter OHV V8. On the other end are performance headers and a Borla exhaust system. A six-speed manual transmission means you get to have all the heel-toe fun in the world.
While most people will no doubt stare because of the Millennium Yellow body and chrome wheels, those with keen eyes will realize something more is going on. After all, the custom high-rise hood indicates something additional has possibly been installed underneath. There's also a custom front spoiler package, rear wing, bodyside molding, rocker trim/air ducts, taillight bezels, and license plate housing, plus a rear bumper lowering kit for a unique appearance.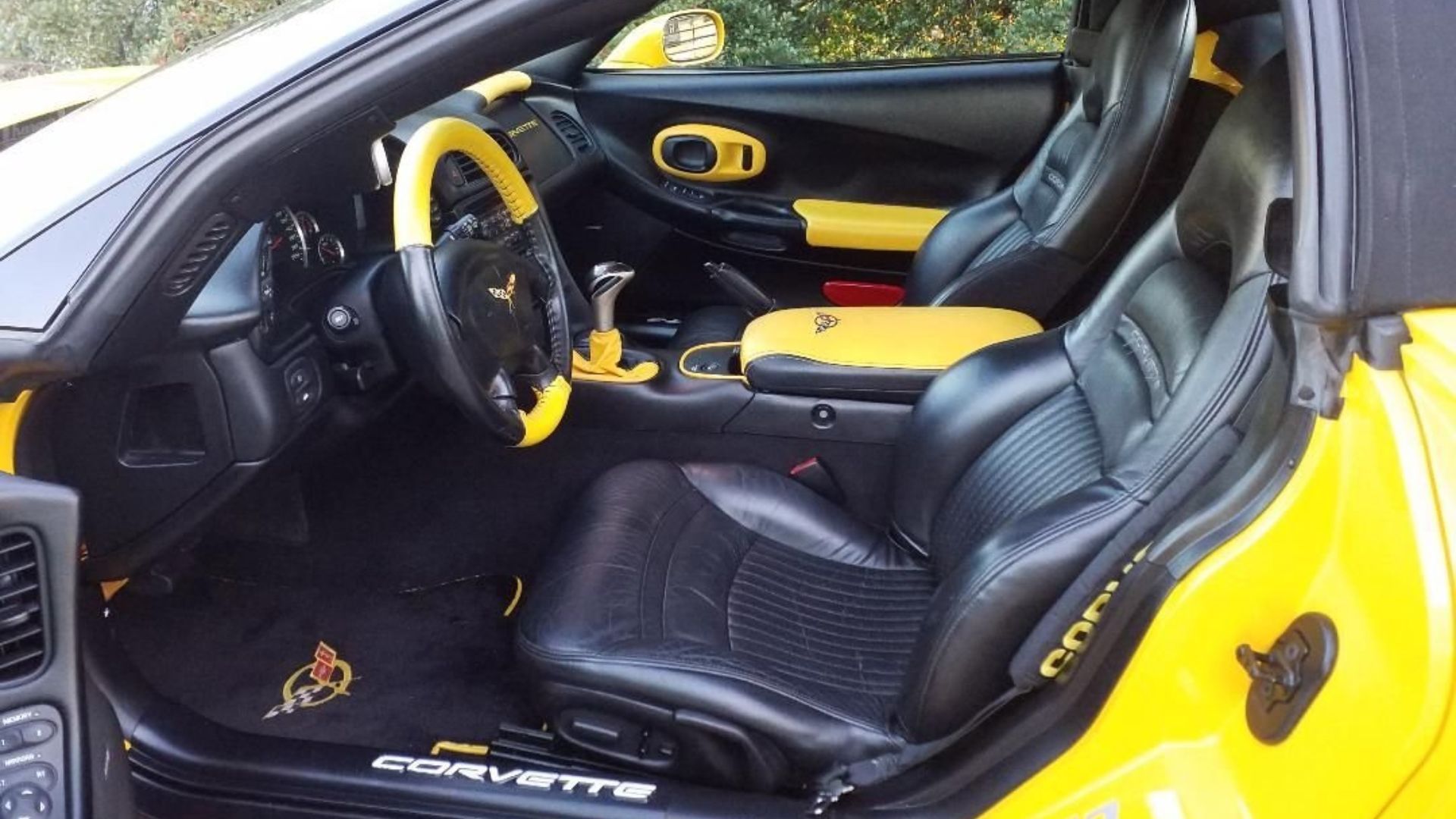 There are even more extras added to this car that a true enthusiast would enjoy. For example, the two-tone black and yellow leather interior has been hand-sewn. HID headlights improve nighttime visibility, while tinted glass helps keep the car cooler in the daytime. Other custom touches include the engine cover and trunk liner.
With just 22,000 miles on this 2001 Chevrolet Corvette, this car has plenty of life in it. When you combine that with the different upgrades, this could be the road toy of your dreams. If you're interested, it's available to purchase through GAA Classic Car Auctions.
You should be aware you could win one of 36 Corvettes in a giveaway going on here.
More Cool Cars