It's not often you find a modified ZR1 that hasn't been abused.
---
There are plenty of C6 ZR1s out there that have been modified or well preserved, but you're not going to find many that have been tastefully modified without being raced or abused. That's just what Awesome Joe Auctions has up for grabs, though, with a gorgeous 2010 Chevrolet Corvette ZR1 rocking some serious performance upgrades with ultra-low miles.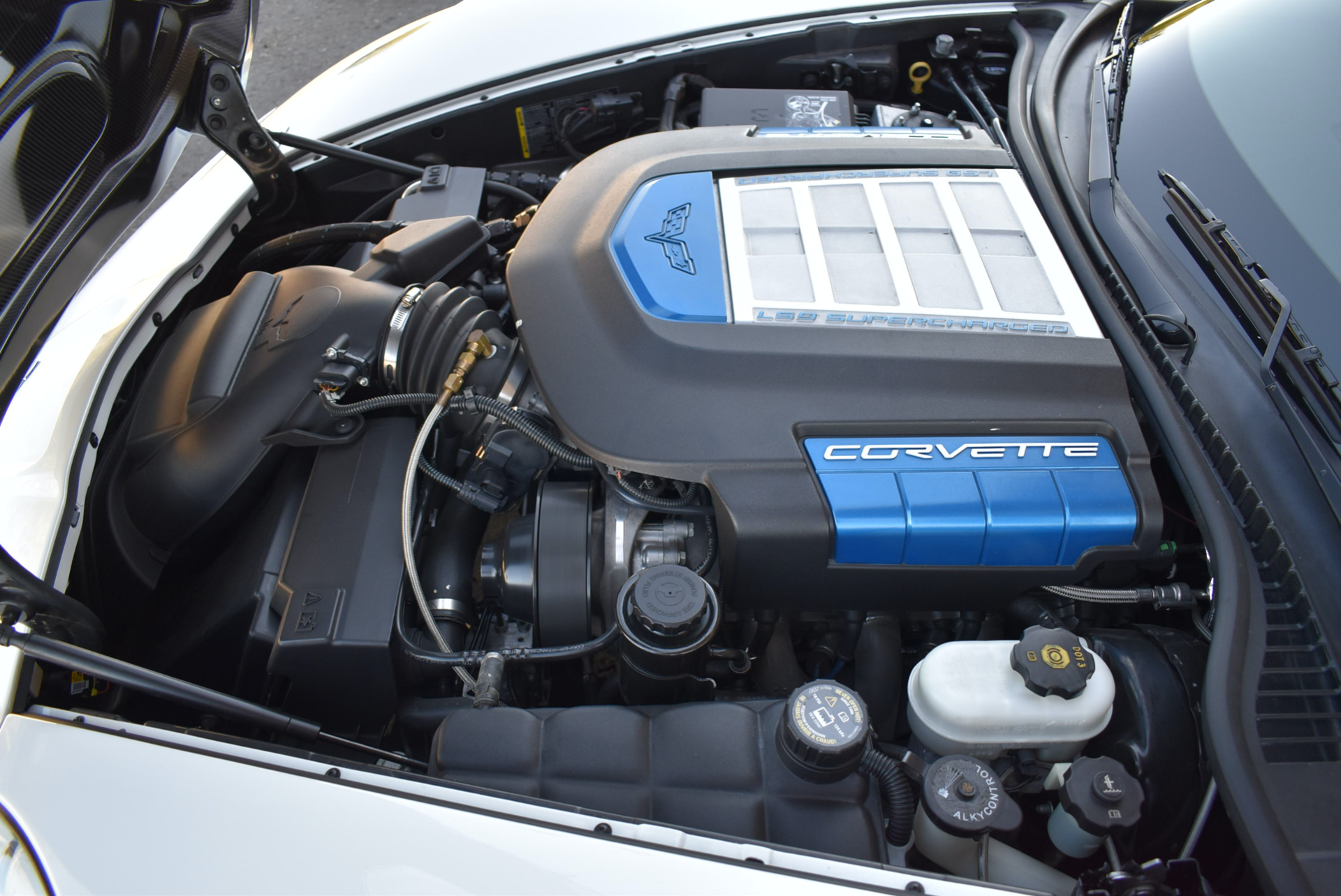 The C6 ZR1 was introduced for the 2009 model year, and it packs a supercharged 6.2-liter LS9 V8 rated at 638 horsepower and 604 lb-ft of torque. That wasn't enough power for the seller of this ZR1 as extensive upgrades were added such as Lingenfelter supercharger pulleys, methanol injection, C&C ported heads, special COMP Cam and carbon fiber exhaust. There's no telling how much power this engine lays down now, but we're sure it's fast and sounds incredible.
Since the ZR1 is already a race-ready Corvette and these enhancements only make this car more of a track beast, safety upgrades were also added like a roll bar, a five-point racing harness for the driver and a fire extinguisher mount on the passenger side. For added style and performance, the Corvette is finished with HRE wheels wrapped in Michelin Pilot Sport Cup 2 high-performance tires. While this ZR1 was made for the track, we can't imagine it's seen many track days with an odometer reading of just 4,123 miles.
Bidding for this tastefully modified 2010 Chevrolet Corvette ZR1 ends on Tuesday, March 10, 2020, so be sure you're registered to bid for your chance to add this one-of-a-kind, high-powered 'Vette to your collection. If this car isn't quite your taste, though, Awesome Joe Auctions has listings for just about any vehicle you could ever want and new auctions are being added all the time.