This elegant ride is eyeing your garage.
---
If you are a fan of fine motoring and luxury and elegance is up your alley, you may want to check out this vintage Mercedes-Benz. One would feel like royalty when piloting a classic 250 SE model through town, even if it is just a quick trip to the grocery store. An exquisite 1966 Mercedes-Benz 250 SE Cabriolet (Lot 155) will soon be crossing the auction block through Lucky Collector Car Auctions as part of its 2020 Spring Classic (Online Only) on Saturday, May 30th.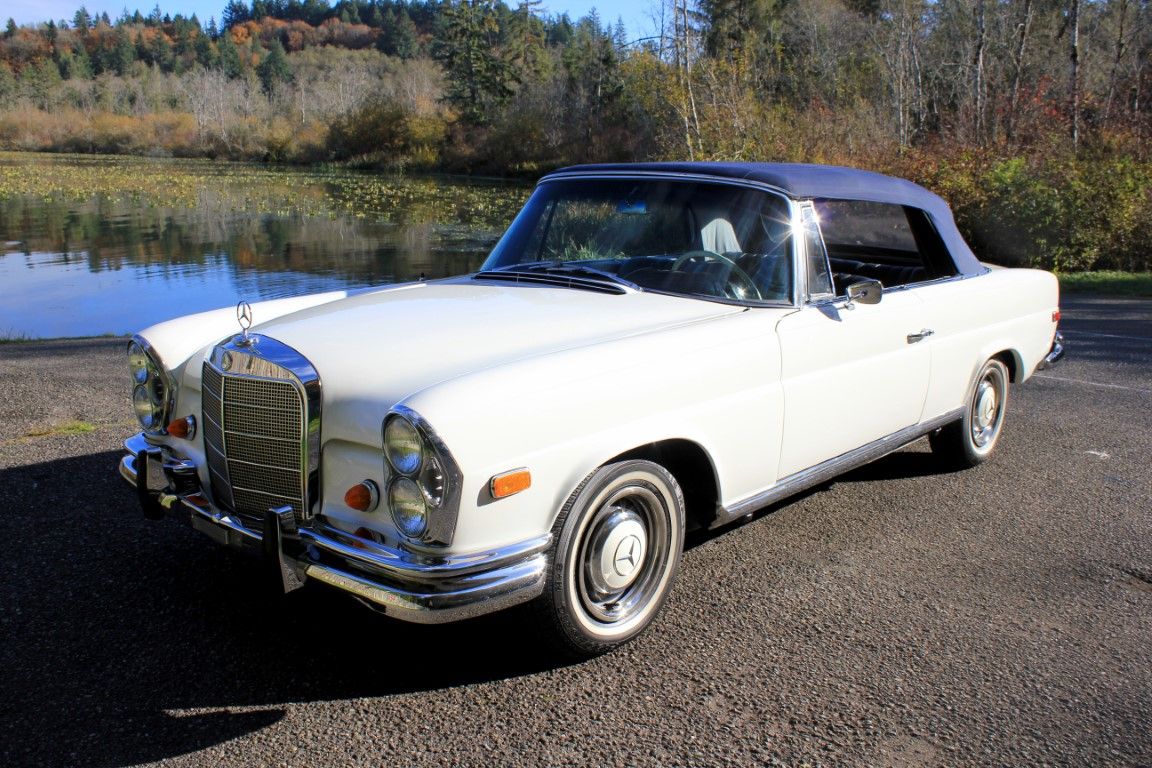 This particular '66 Mercedes-Benz 250 SE was delivered brand new to California where it resided with its first owner up until just a few years ago. Interested in purchasing a new Maybach, that owner decided to trade in this classy ride for one.
Recently, this hand-built classic Mercedes was acquired by the consigner, and since then it has been inspected and given a full service by a Mercedes-Benz mechanic. According to the listing, this car is in solid running order and appears to be in largely original condition. Given a repaint a few years back, the beautiful white finish shows in fantastic shape, and the canvas top that covers the cabin looks brand new. All brightwork on the car looks to be original and is also in great condition. Also believed to be original to the car is the leather upholstery found inside which also shows to be spectacularly well-maintained throughout its lifetime.
Powering this elegant cruiser is a 2,496cc SOHC inline 6-cylinder engine topped with Bosch mechanical fuel injection and mated to a 4-speed automatic transmission. The car makes 150-brake-horsepower at 5,200 rpm. Thanks to a 4-wheel independent suspension, this car has incredible road manners with handling staying in check. Bringing everything to a halt are disc brakes on all four corners. Allowing for fantastic drivability is the addition of fuel injection that feeds the engine.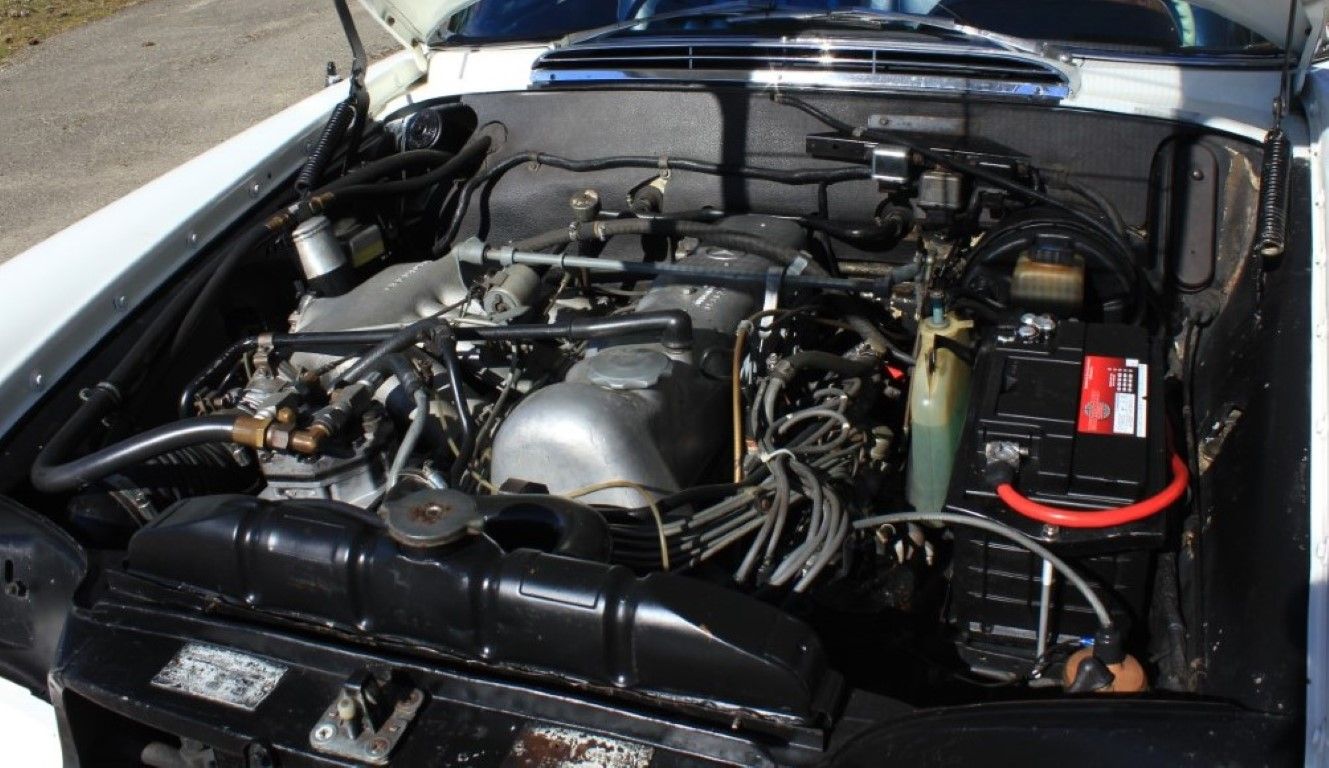 There is no doubt that the appearance of this classic Mercedes is beautiful and elegant, but they also are known for being outstandingly built to high quality. According to the listing, this beauty runs and drives like it should. If interested in parking this luxurious 1966 Mercedes-Benz 250 SE Cabriolet in your garage, be sure to check out Lucky Collector Car Auctions and register to bid here. This gem is part of their 2020 Spring Classic (Online Only) auction on Saturday, May 30th.
Read More Car News Here...